8
Honoring those who make lives better

MANILA, Philippines – It all started when EJ Qua Hiansen was asked to coach a children's football team for a Gawad Kalinga tournament.
From the get-go, he felt that teaching them for just one tournament wasn't going to be enough – how much were the kids going to learn and retain within such a short period of time?
Determined to turn the kids into "superstars," he eventually fell in love with mentoring them on and off-field.
EJ enjoyed coaching so much that after seven years, he's still doing it. Together with a friend, EJ founded Dream Big Pilipinas Futbol Association, an organization which uses football as a catalyst to improve the lives of youth in less fortunate communities in Mandaluyong.
He didn't want to stick to just athletics, however. As a sportsman, EJ believed in the importance of teamwork and leadership. He also knew that the kids had the potential for something greater.
He says: "From teaching them values through football, we thought maybe we can get them into better high schools or colleges. To do that, they need to have the grades to qualify and the ability to keep up. So we now have those three pillars of academics, athletics, and values."
Dream Big currently has more than 300 students enrolled in the program. Coming full circle, its first students are now its coaches.
Last January 18, EJ, who is Executive Assistant to PHINMA's President & CEO, was one of seven members of the PHINMA community who were honored by the holdings company as they kick-started their 60th anniversary festivities at the Fairmont Hotel in Makati.
Since its beginnings, PHINMA has been inspired and driven by a mission to make life better for fellowmen. Just like EJ, the other honorees have, by their actions, exemplified what the PHINMA man or woman is – a person of integrity, professionalism, competence, and patriotism.
Meet the rest of the honorees below: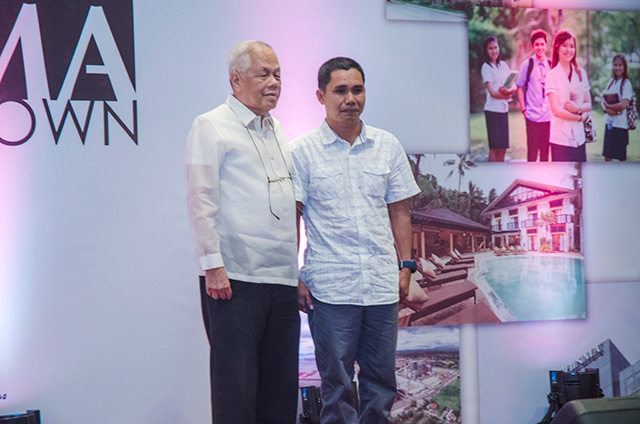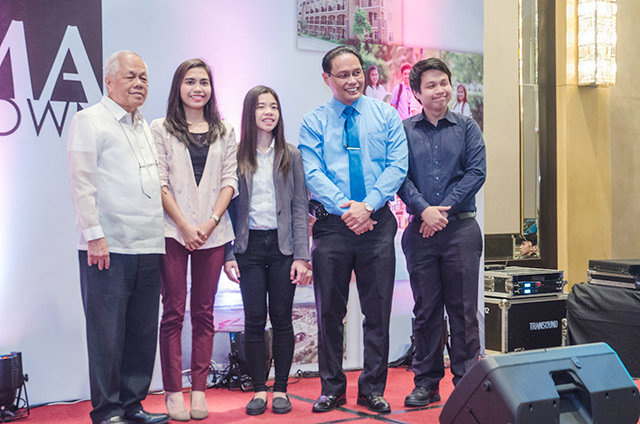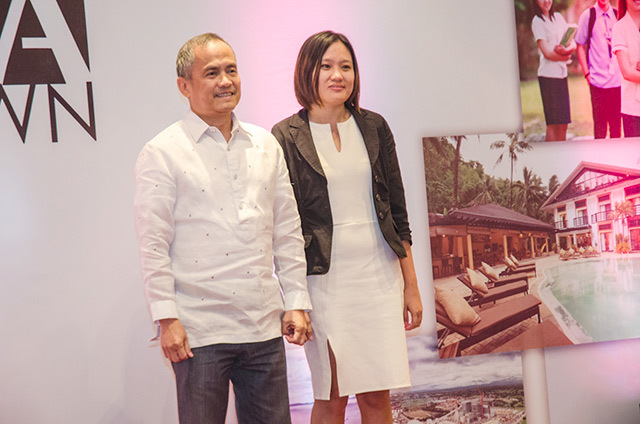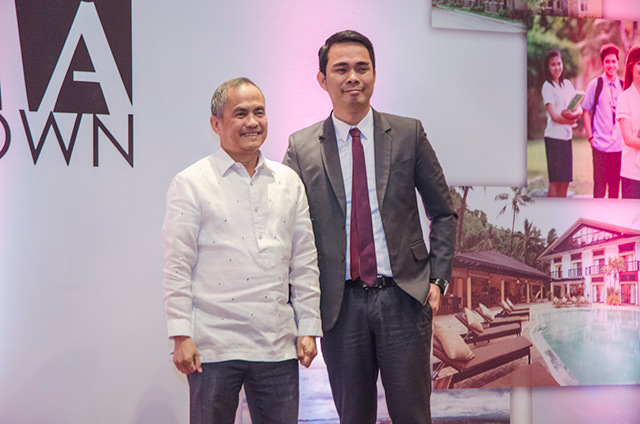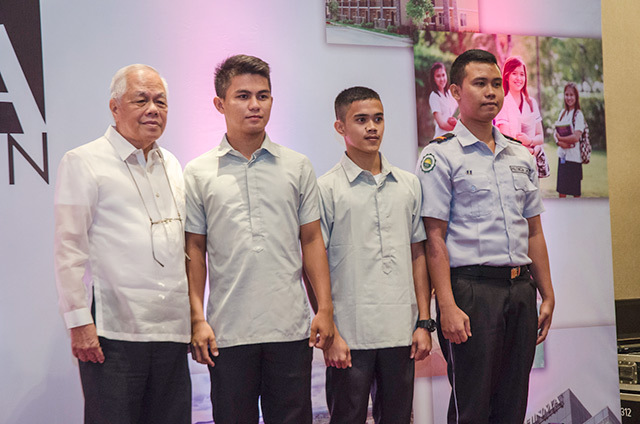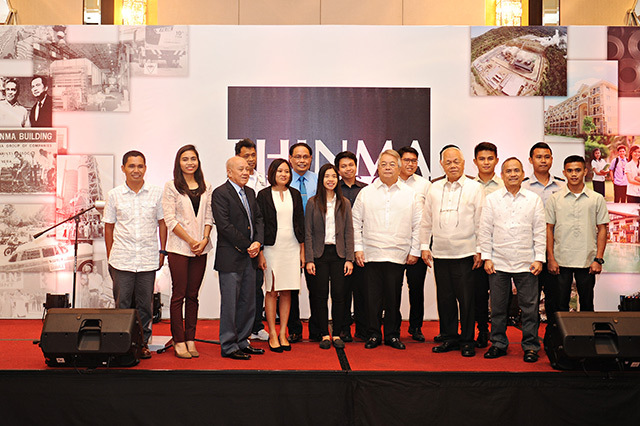 Creating opportunities for success
While commending these individuals' hard work and advocacies, Ramon del Rosario, PHINMA President and CEO, said, "Our actions are never ours alone, and we each have a role to play in the grand scheme of things."
For its part, PHINMA fulfills its mission of making lives better by investing in businesses that provide access to Filipinos' most basic needs, one of which is affordable quality education in key areas outside Metro Manila. With the aim of making the Philippines more globally competitive, PHINMA Education has already acquired Araullo University in Cabanatuan, Cagayan de Oro College, University of Iloilo, University of Pangasinan in Dagupan, and Southwestern University in Cebu, plus satellite campuses in surrounding areas.
According to Del Rosario, students who knock on PHINMA Education's doors tend to be those who fall behind in terms of academic competency due to socioeconomic factors. Without proper bridging programs, they are unable to cope with the rigorous demands of college, and end up failing their board exams.
"If you turn them away, they will forever be poor because they will not have a chance to improve their lives. We've taken them on, and the challenge is they must be able to take the same board exams that those kids from UP, Ateneo, and La Salle are taking, and have the same chance of success, or even better," shares Ramon.
Under their management, Del Rosario says that the success rate of these schools began to pick up. Their average passing rate for board exams now typically hover between 60-80%, and there are even years when they snag a 100% passing rate.
There may be easier ways of making money, but Ramon believes that the role of business is not just to make profit, but to participate in building a better nation.
All of PHINMA's businesses are geared towards this goal – Union Galvasteel Corporation, with its quality and affordable steel roofing materials, and PHINMA Property Holdings Corporation, with its socialized housing projects for informal settlers, provide roofs over Filipinos' heads. PHINMA Energy, which is continually increasing its generation portfolio and has invested in renewable energy power plants in provinces, focuses on providing sustainable and reliable power to support the country's economic growth. Microtel by Wyndham provides affordable and comfortable lodgings for travelers.
PHINMA's philosophy leaves a positive impression on its members. EJ says that being with the company helped him reinforce the direction Dream Big was already going. "With the sense of patriotism that PHINMA has, I've also grown to love the Philippines more. There are more things we can do to change it. And working even from the grassroots level is something I've tried to relay to my Dream Big scholars," he says.
For EJ, the most fulfilling part is seeing his students pay it forward – a legacy which PHINMA has, throughout its 60 years of existence, also imparted upon its employees and students.
"All actions make their mark and are carried forward. There are no small feats. Every step we take may lead us to something better. It's a reminder of our continued role as citizens of the world," Ramon says. - Rappler.com