1
Things-to-do with your kids: Let's get creative!

MANILA, Philippines – Bonding moments with your kids, especially during their formative years, hold a special place in your heart.
This is a time when you can help shape their character, support their newfound love for activities, and simply be present to witness their milestones.
It's during these moments where you're able to protect your child from physical harm and give them the best care that they can get before they step out into the big world. This means providing them with proper nutrition. Check the label of the milk you buy to ensure that you give your kids the essential nutrients to strengthen their immune system. Introduce to them healthy food that will help keep their energy and mood up.
This is your chance to become the best parent that you can be even when you're in an environment that you can't control. You can now focus on spending more quality time with them confident that they're protected inside and out.
Check out the activities that you can do with your kids to cultivate their imagination and make it a creative bonding experience in the weeks ahead:
Watch a musical
What: Roald Dahl's Matilda the Musical
When: Every weekend (Friday, Saturday and Sunday) from November 10 to December 10
Where: Meralco Theater, Meralco Ave., Pasig CIty
For more details visit TicketWorld.com
Go back in time
What: Dinosaurs Around the World: Passport to Pangea (an international traveling exhibition)
When: Exhibit runs from September 2017 to March 2018
Where: Mind Museum, Bonifacio Global City, Taguig
For more details visit MindMuseum.org
Make postcards for Christmas
What: Christmas art Workshops: Botanical Christmas Postcard making Workshop
When: November 25, 2017 9am to 12nn and/or 2pm to 5pm
Where: Ayala Museum, Makati City
For more details email education@ayalamuseum.org or call 759 8288 loc 8267 or 8272
Watch out for more updates in this series of guides to make every bonding moment with your kids special and creative. – Rappler.com
---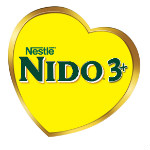 Build amazing memories together with your child with complete peace of mind. Make sure he is protected with NIDO® 3+, the only milk with Lactobacillus PROTECTUS® that help build your child's body defenses with other essential nutrients. With your help, he's bound to have an amazing childhood.