2
Playtime ideas and places for the baby on the move

MANILA, Philippines – Playtime is not just for bonding with your baby – it's also good for your infant's health.
Uninterrupted playtime can do wonders for a baby's overall well being. The fresh air strengthens lungs, while crawling and stretching help to develop muscle strength, flexibility and coordination. On top of that, outdoor activities help babies learn to socialize, and use all their senses.
But what about baby's safety and comfort, parents may ask. What if he or she trips, falls, and gets a bump?
Your baby's welfare is important and should always be the priority. The good thing is that while some boo-boo's and small accidents are inevitable with a baby that is still getting the hang of coordinated movement and motor skills, you can take precautions to keep these incidents at bay.
Comfy babies, happy parents
Indoors, baby-proof your home by making use of edge or corner guards on furniture. Keep home accents such as vases and picture frames away from baby's reach, and make sure that rugs are slip or skid proof.
For outdoor adventures, being prepared will significantly lessen your anxiety. Keep your play dates worry-free with these reminders:
Never let the child play unsupervised. Adults should be near enough to attend to the child when needed.

Don't multitask while attending to or watching over a baby, such as using your mobile phone or your laptop.

Pack a diaper bag with the essentials, such as spare clothes, wet wipes, diapers, water and a towel.

If baby can already stand upright, opt for diaper pants. You won't be as dependent on changing stations if you're out, and other care providers, like grandparents, will appreciate a diaper that's easy to put on baby and change.

Dress baby in comfortable active wear.

Limit baby's exposure to the sun to not more than 30 minutes.
With these in mind, the entire family can look forward to revel in some good old playtime, indoors or outdoors. Here are some of our suggestions: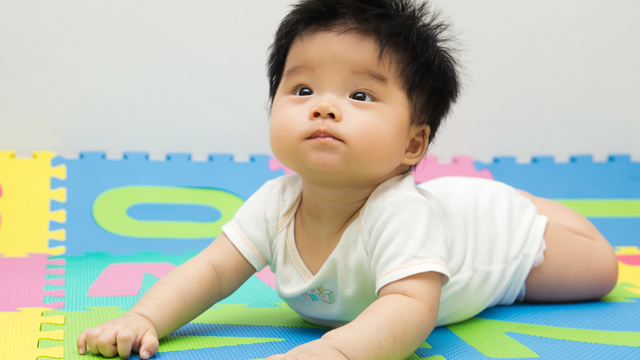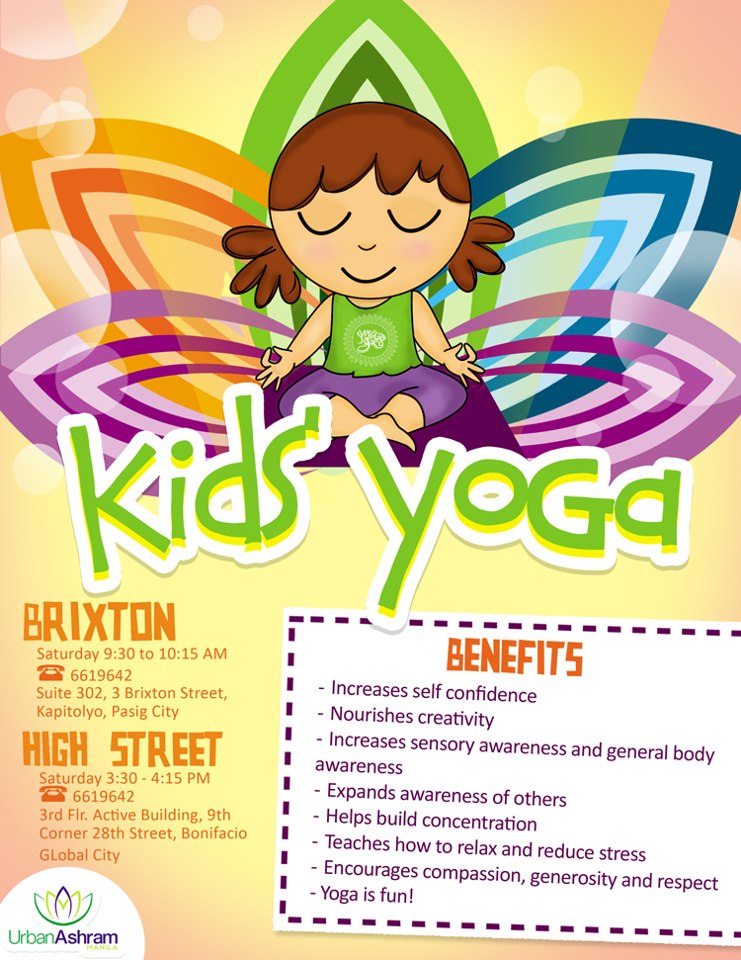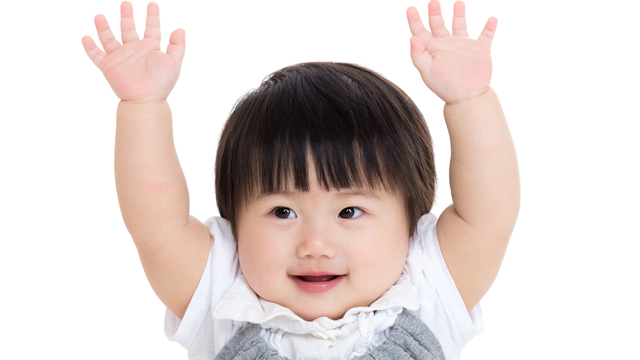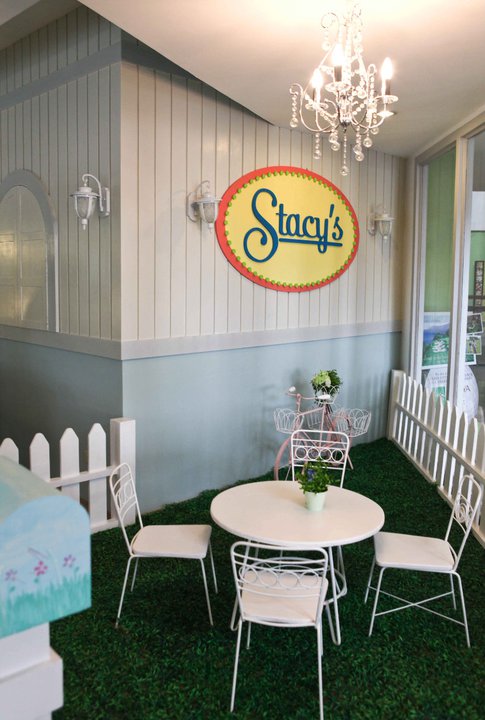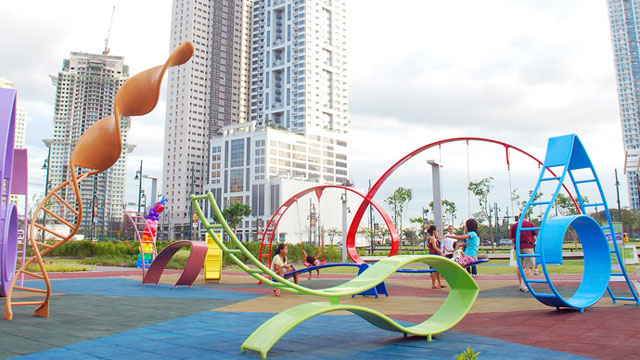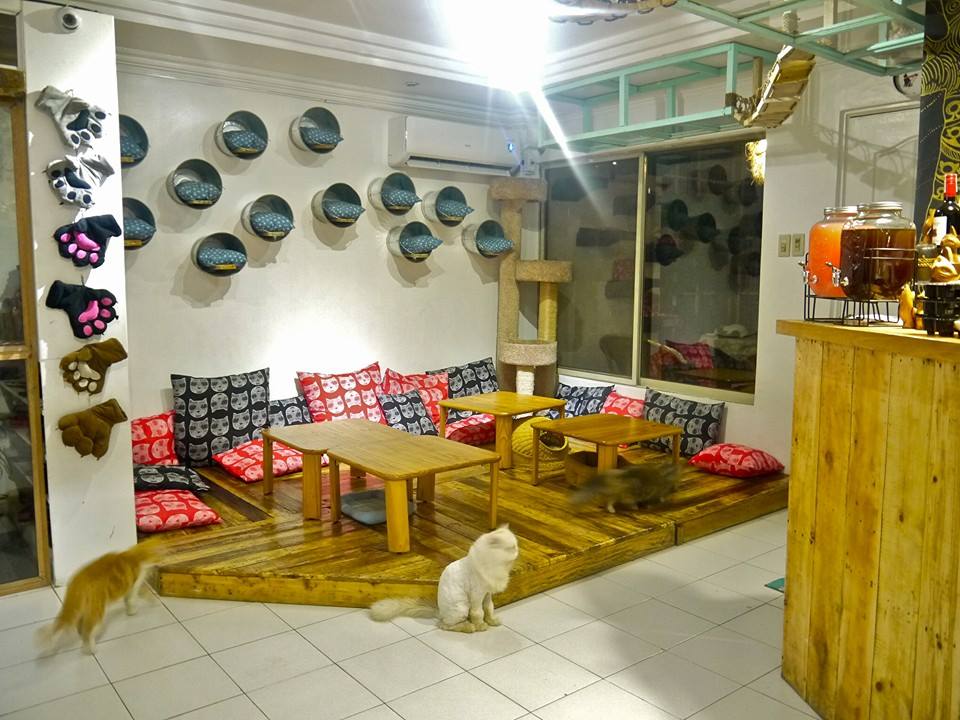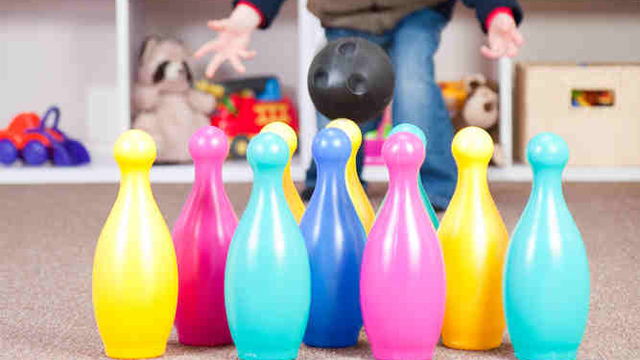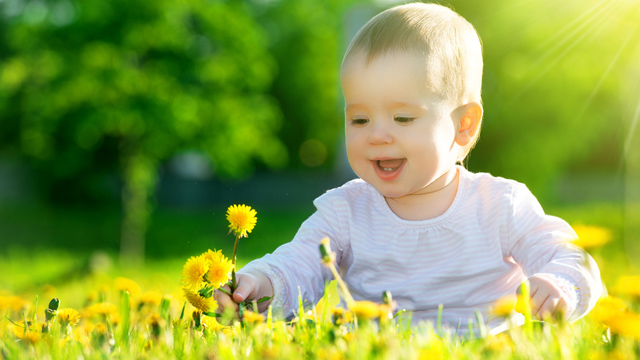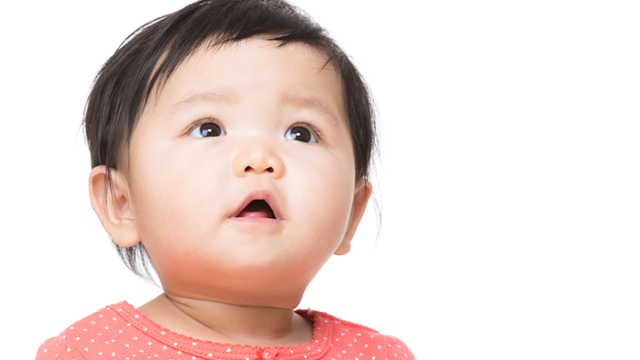 What are your favorite playtime activities with your baby? Share your tips with us and other parents! – Rappler.com
Let your baby enjoy the wonders of uninterrupted playtime, anytime, anywhere with Huggies Dry Pants. With its soft all-around garterized waistband, babies no longer need to be laid down uncomfortably as moms change their diapers. Diaper changing can now be a fun and playful experience - it's as easy as 1, 2, 3: left foot in, right foot in and just pull up! At a surprisingly affordable price of only Php 8 per pad*, your baby can now experience utmost comfort during playtime with Huggies Dry Pants.
*Based on suggested retail prices of Medium 42's
Portrait of a little Asian baby girl crawling on floor, Asia baby girl raise hand, parent holding newborn baby feet, beautiful happy little baby girl sitting on a green meadow with yellow flowers dandelions in the park, Asian baby girl looking up, Girl playing with soap bubbles, Isolated Asian girl playing with toys images from Shutterstock
---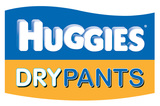 Because your current taped diaper is no longer the best solution for your baby when he starts moving about, Huggies® offers a new diaper format best for active babies - Huggies® Dry Pants! With its soft, all-around garterized waistband that you can just pull up, now your baby need not be burdened with the hassles of changing! Baby is more free to explore and play uninterrupted, helping enable better development.