3
Healthy blood for a better Philippines
[Editor's note: The following is a press release from Sangobion]
MANILA, Philippines - Everyone feels weak once in a while. But for people with anemia, it's an everyday experience.
They get easily tired from working, feel dizzy for no reason, and are generally overcome by fatigue.
Sangobion IRON+ (Ferrous Gluconate+Vitamins & Minerals) has always been serious about fighting iron deficiency anemia. The company kicked off a new campaign, Sulong Dugong Pinoy, with a media launch held recently.

The event featured the University of Sto. Tomas Hospital's Department of Obstetrics and Gynecology chairman, Dr. Corazon Zaida N. Gamilla. She discussed the importance of healthy blood in supporting the functions of the body, the prevalence of anemia, its symptoms, and ways to prevent and treat it.
Dr. Christie Monina Nalupta, Director of the Philippine Red Cross - National Blood Services, graced the event to support Sangobion's vision of a healthy blood nation.
Meanwhile, Ming Arroyo-Cunanan, Marketing Director of Merck (makers of Sangobion IRON+), focused on the brand's relevance and big plans.
"We have been helping men and women from across the country fight anemia with Sangobion, and I'm happy to say that we've been successful. That's why we think that now is the time to start elevating the brand's purpose. It's more than just treating anemia, it's about maintaining healthy blood to empower every Filipino. Our vision is a blood-healthy Philippines," Cunanan said.
The launch's biggest guest was singer Sarah Geronimo, who has been part of the Sangobion family for two years now.

"I'm inviting everyone to join us on Saturday, April 8, at the SM Mall of Asia Music Hall for the Sulong Dugong Pinoy Blood Health Event," Sarah said.
Major activities will take place at this event to kick start the Sangobion Sulong Dugong Pinoy campaign.
Watch the teaser for the new Sangobion commercial on Facebook and YouTube. For more information about the Sangobion Sulong Dugong Pinoy Blood Health Event, go to http://bit.ly/SDPEvent. - Rappler.com
---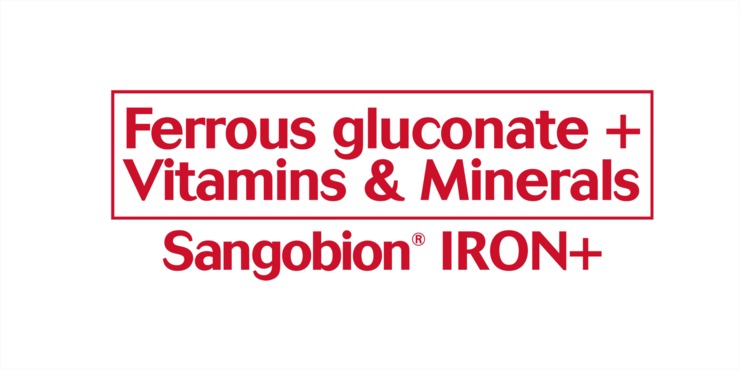 Sangobion is the Filipinos' partner in fighting anemia. Together, let's build a blood-healthy nation. #SulongDugongPinoy

IIsang bayan, iisang daloy ng dugo. Samahan ang Sangobion at labanan ang anemia para sa isang blood-healthy Philippines! #SulongDugongPinoy