3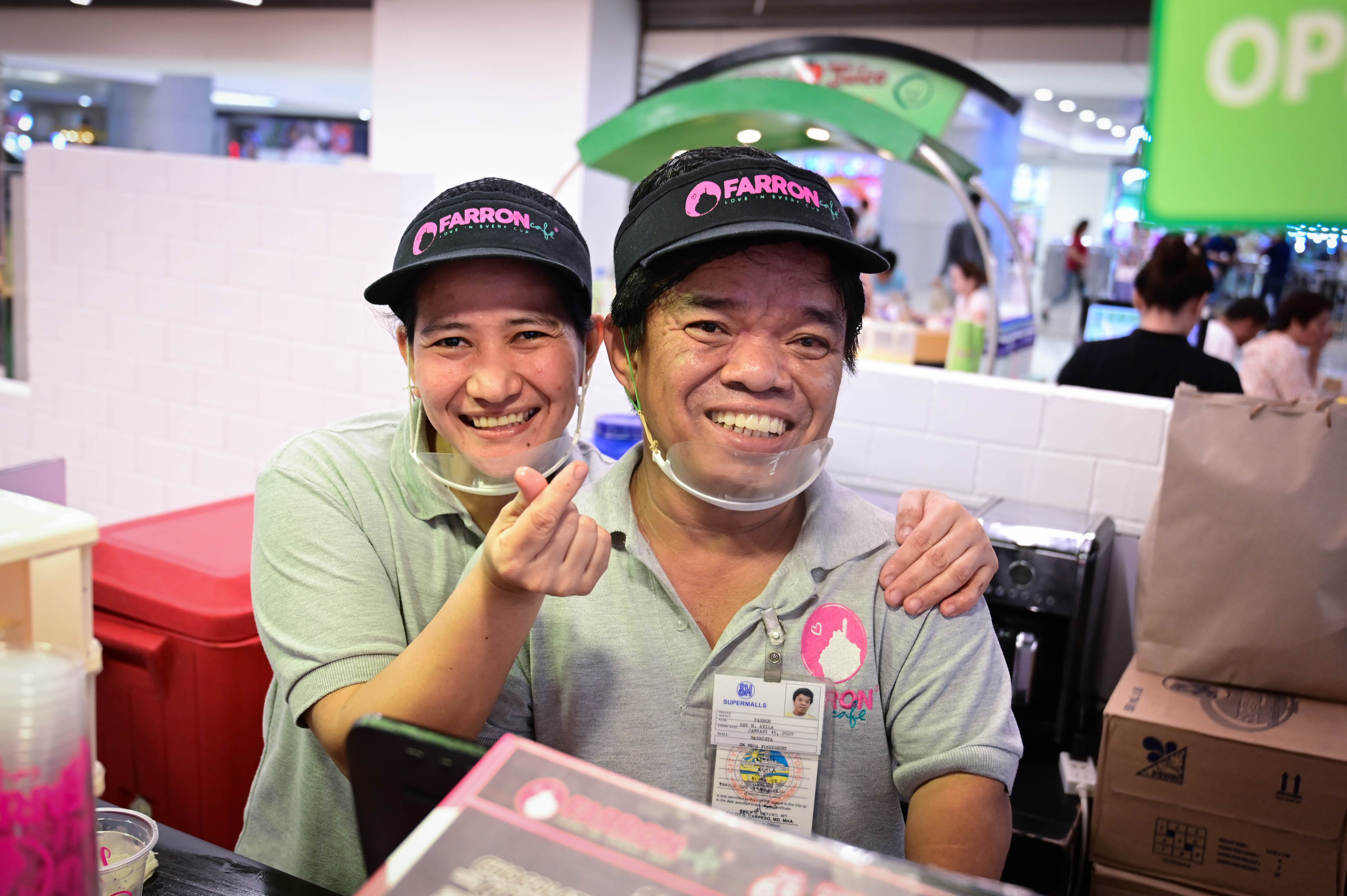 Not disabled, but differently abled
desktop
This cafe's strongest asset is the people other companies are too scared to hire
---
MANILA, Philippines – Thousands of ordinary Filipinos hustle to make ends meet for their families each day, and Elsie Valencia is one of them.
It's a dog-eat-dog life. And for people like Elsie, it's made even tougher by the fact that they are differently abled – or as most Filipinos call them, people with disabilities.
Elsie single-handedly supports her family with a steady job. But back then, finding a job as a deaf woman wasn't easy.
Rey Avila, a little person (LP), shares the same story. "'Yung ibang mga company, 'di sila basta-basta tumatanggap ng mga katulad namin. Kahit qualified naman kami, pero 'yung katayuan namin ayaw nila. Unang iniisip nila, baka raw mahirapan kami."
(Some companies don't just hire people like us. Even if we're qualified, they don't like our height. They think we'll find the job difficult.)
Yet Rey says his height has never hindered his performance – it's actually landing a job that he finds challenging.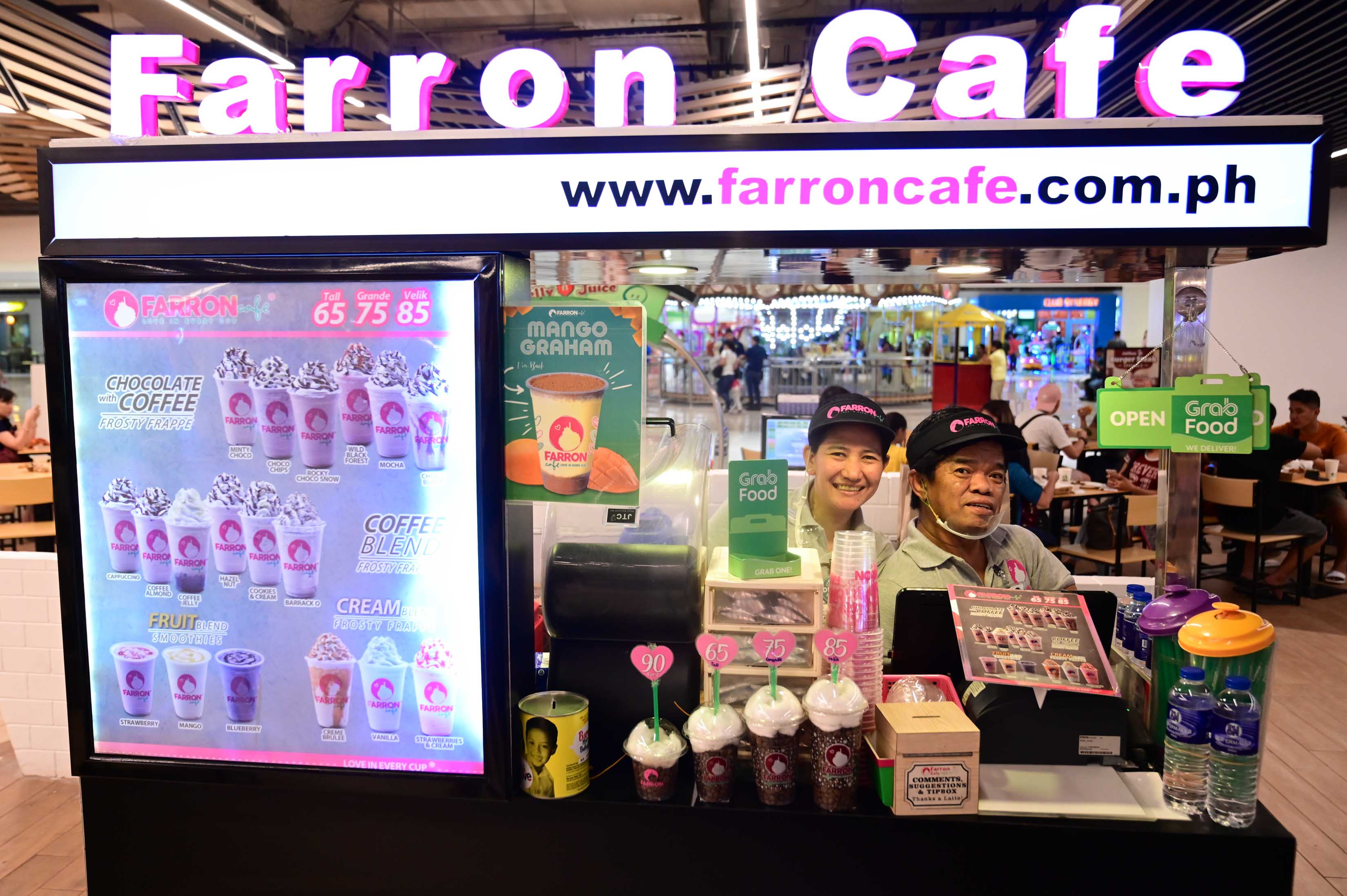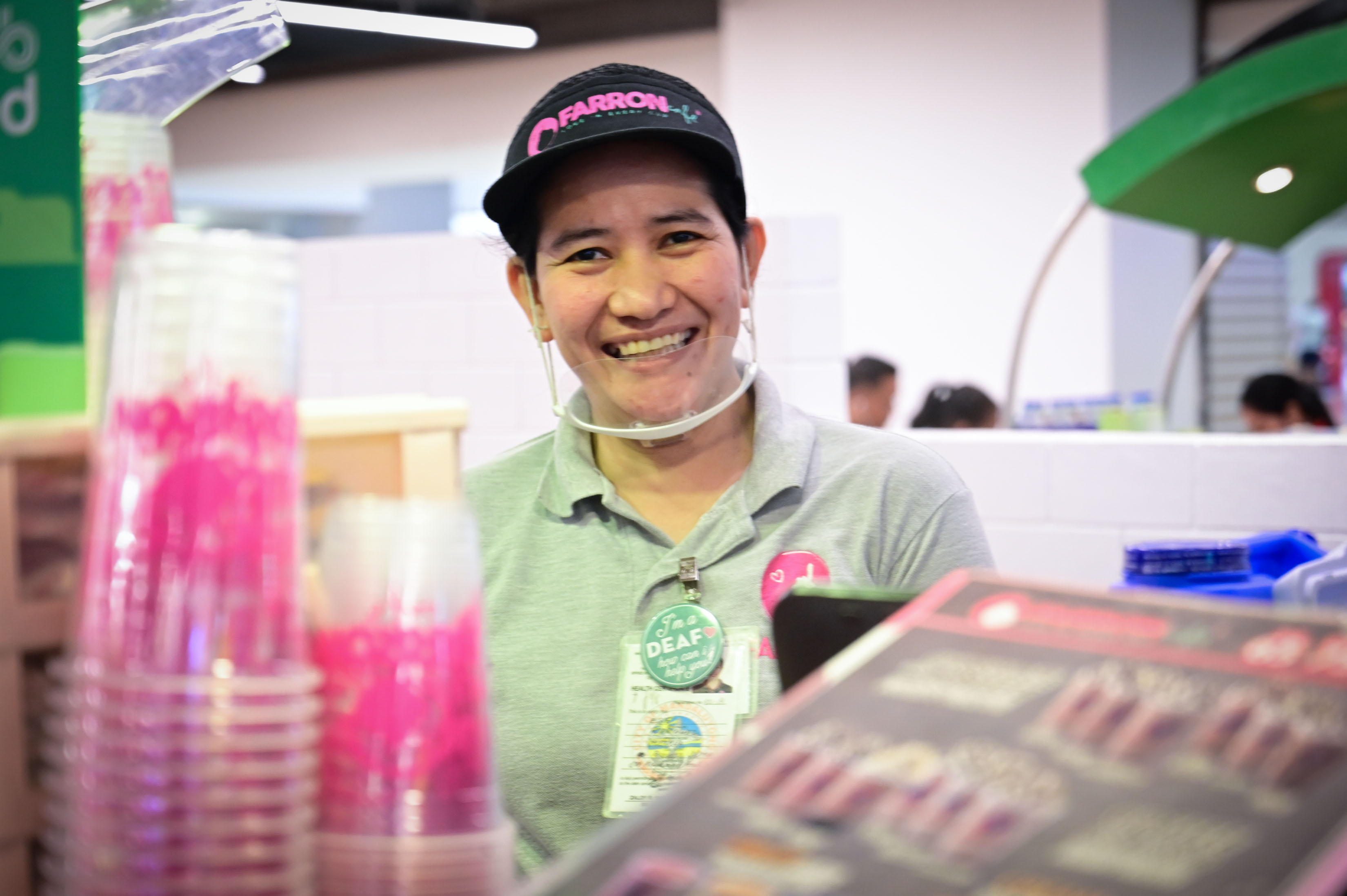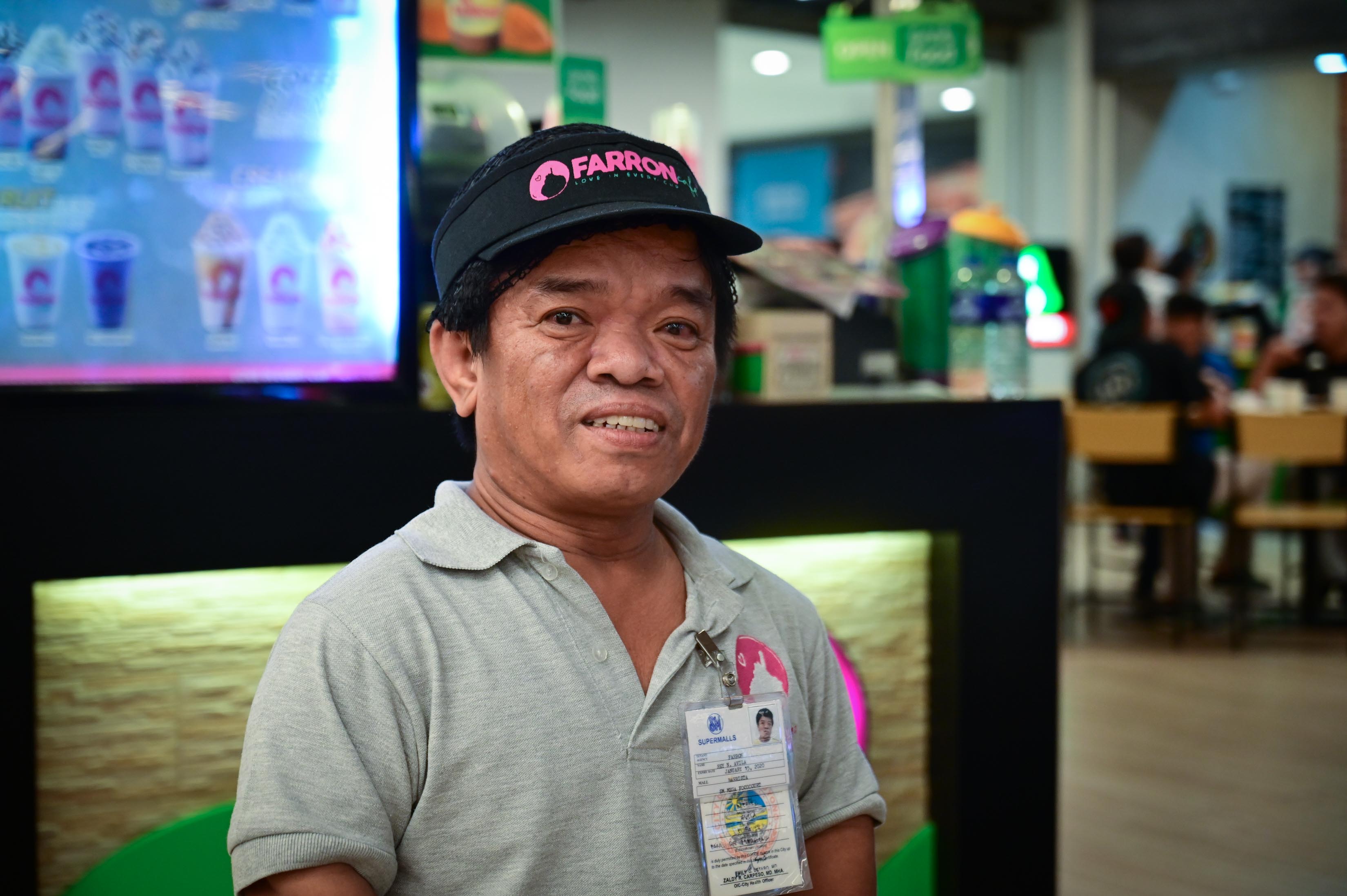 Elsie and Rey currently work at Farron Cafe, a local business founded by married couple Farwa and Ron Hombre back when they were still dating as students. What started as a kiosk built on borrowed capital and pawned jewelry grew into a franchise with over 200 branches all over the country.
To date, 70% of Farron Cafe's employees are out of school youth. At least 23% are PWDs. They also have in-office employees with psychological illnesses and physical deformities.
Having come from difficult backgrounds themselves, the couple advocates for inclusivity in the workplace. Ron's father died when he was 10 years old, after which he quit school and took on odd jobs to help support his 12 siblings. He worked as a construction worker, delivery boy, clerk, and scavenger, eating pagpag.
He went on to resume his education, even getting an MBA, but never forgot what it was like to live on the fringes of society. This is what cemented his advocacy to hire out of school youth and the differently abled.

"Look at them as people with different abilities, not disabilities," he says.
Farron Cafe's hesitant HR team initially struggled to communicate with deaf-mute interviewees during the hiring process, but the company was able to adapt eventually. Most supervisors now know how to use sign language.
They've also learned to become more attuned to their employees' sensitivities. There's no need to call little people unano or midget. "And we must label ourselves as average. We can't call ourselves normal, and the differently abled abnormal," Ron adds.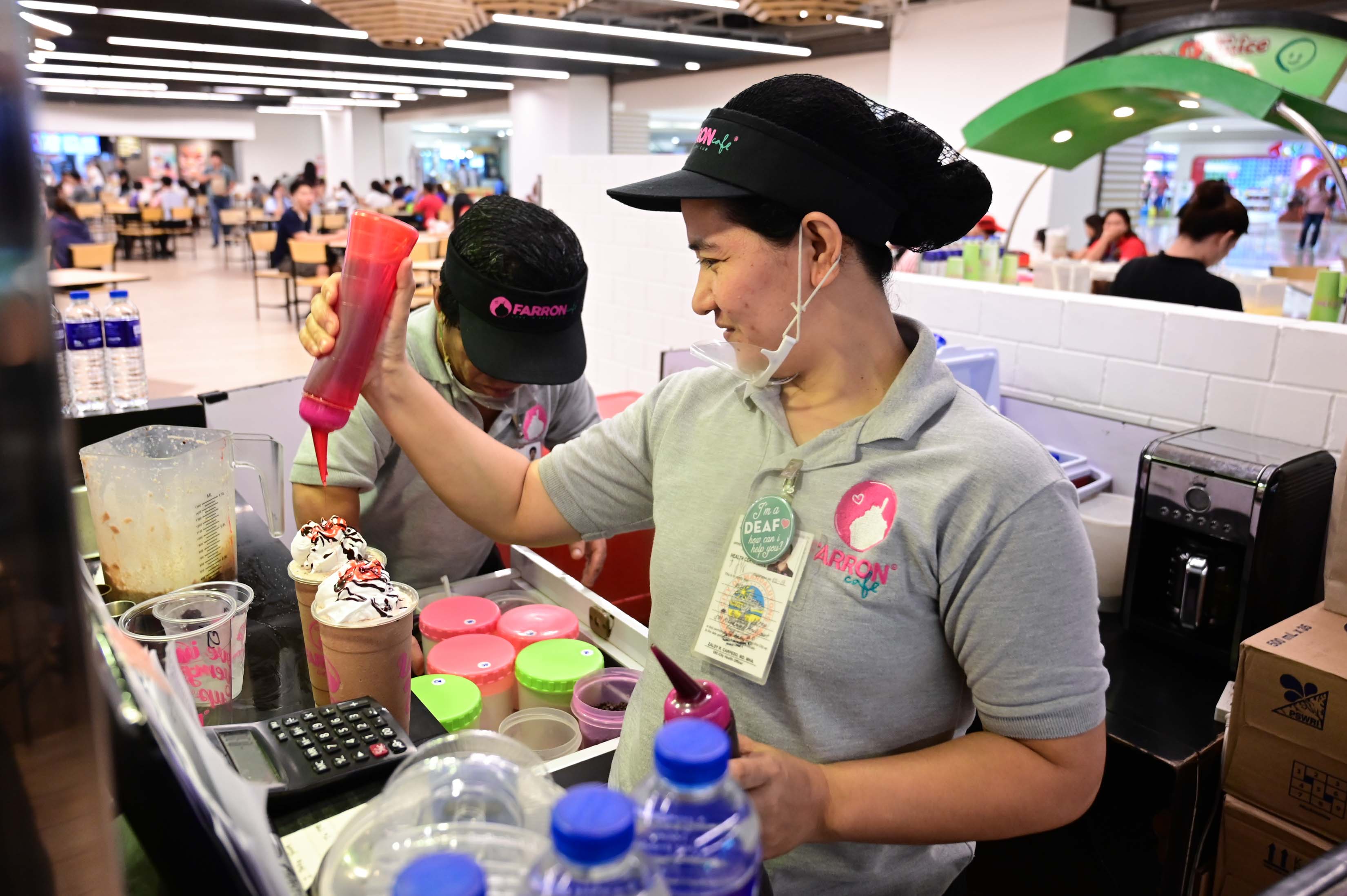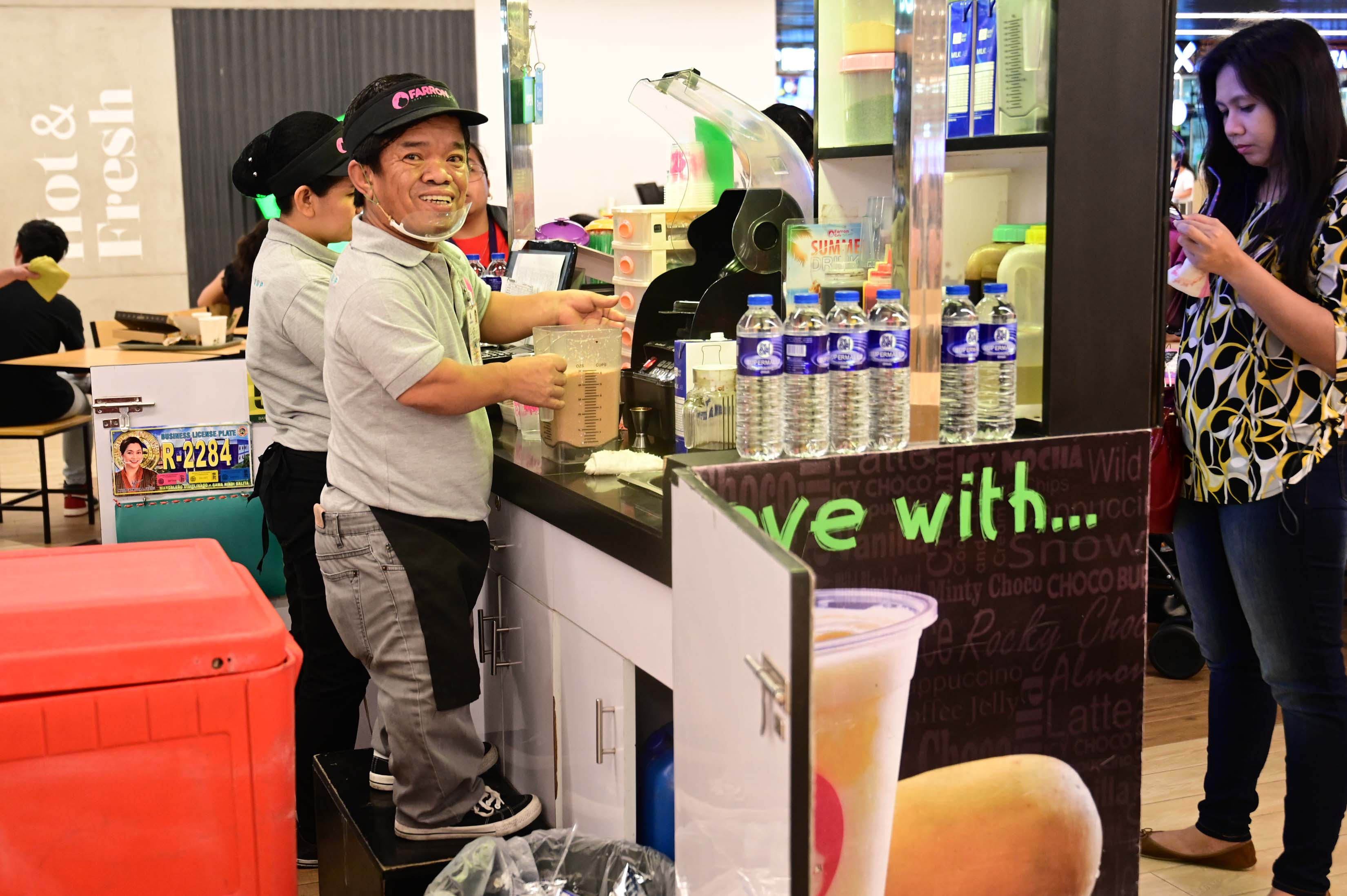 It's a completely different matter outside the company, though. In a post that went viral, an irate customer complained about Farron Cafe's blind and deaf employees, saying that he patronized the place as a paying customer, not a donor.

Not a week goes by that this kind of thing doesn't happen, says Ron. They experience a lot of bullying not just at work, but also when going to work – riding the jeepney, the bus, the MRT.

This is why Ron encourages other companies to add inclusivity as one of their core values. "They need to hire people na maraming challenges kasi sila 'yung maraming gustong patunayan – sa family nila, sa sarili nila."

(They need to hire those who face a lot of challenges because these people want to prove their worth – to their families, to themselves.)

If you're part of a company looking to hire the differently abled, you can check out job fairs, the Public Employment Service Office, or social media. Farron Cafe also messages PWD and LP groups on Facebook.

And if you're just a Filipino on the street, becoming more sensitive goes a long way. Make the differently abled feel that they're not a burden to society. "Kasi marami sa kanila, napanghinaan na ng loob. Hindi pwedeng magmumukmok na lang sila sa bahay."

(Because a lot of them are losing hope. They can't just sulk at home.)


Rey and Elsie, who work as a duo at the Megamall branch, certainly don't sulk – even when they encounter rude customers. Because despite Rey not being totally fluent with sign language, he and Elsie work well together, and have even struck a friendship.
At the heart of Farron Cafe are the little people, differently abled, and out of school youth. And maybe they're not so lacking as we think they are. Farwa says, "Kahit may kakulangan sila sa ating paningin, 'yung effort nila to give the customer experience, same with theaverage people."
(Even if we think they have deficiencies, their effort to give the customer experience is just the same with average people.)
Know of other companies with inspiring stories? Share them with us in the comments section below. – Rappler.com
#Detours is a column that aims to give you an inside look into the under the radar communities, groups, individuals, and practices in the Philippines.
Read more #Detours stories: