7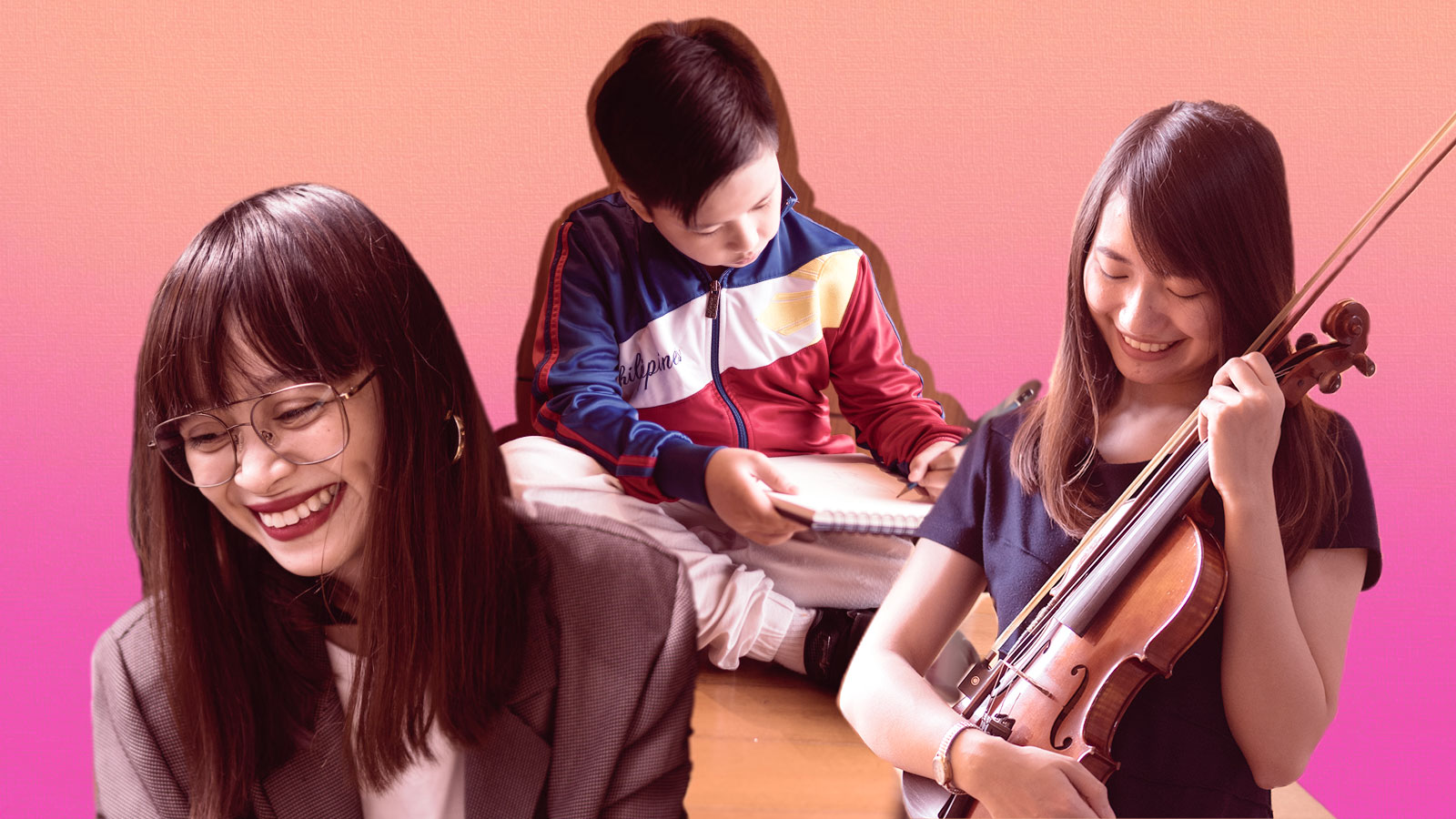 #Detours: Meet these inspiring bearers of gifts that keep on giving
desktop
Extraordinary beyond their age – these are some of PROMIL FOUR's gifted children. We all know they have the greatest gifts but let it be known: they also have the biggest of hearts.
---
---
In partnership with

---
If you were a 90s kid like me, a mention of gifted children would probably take you back to the good ol' lazy days of watching TV after school. It's one of those frequent commercials that we would see in between our favorite animes. Like me, you also probably looked up to Shaira Luna, and secretly memorized your own version of a cardiovascular system spiel.
That was giftedness for us – 20 years ago.
But at a time when talent shows are culling superstars month on month, and the internet almost by the minute, we sometimes lose track. We, however, would always go back to the ones with the talents and gifts that don't just awe but also with hearts that inspire.
Finding courage in "failure"
Shaira Luna has "failed". She didn't become a doctor at 19. But the truth is, Shaira has not failed. She flew, and she soared.
She has been nurturing the gift, and she's still the PROMIL FOUR gifted child we know and more.

She may not have become a doctor but what she found is something that many of us could only wish for – a career that feels like magic.
"I'm still at that point where everything is magic. It's still light years away from what I thought I was going to be," said Shaira. "Just happy and content."
She has been a professional fashion and commercial photographer since 2006. Now she works with big fashion brands like H&M, fashion magazines like Preview, and work with hotshot celebrities like Richard Gutierrez, Sarah Lahbati, Maine Mendoza, and Carlo Aquino. Shaira is no longer just the Science whiz that most parents still remember from PROMIL FOUR TV commercials.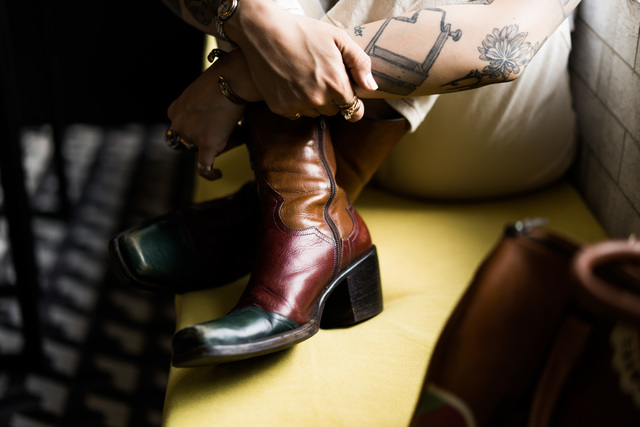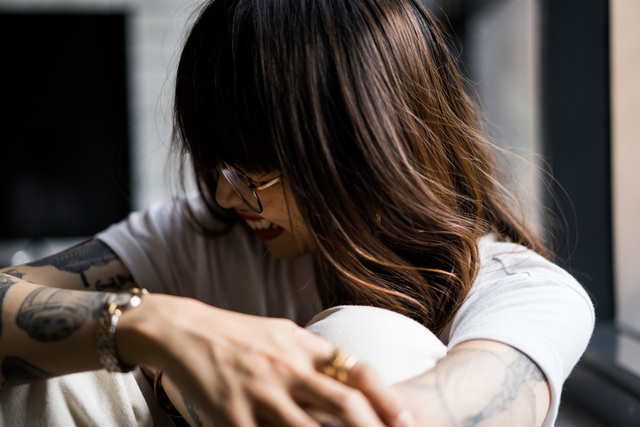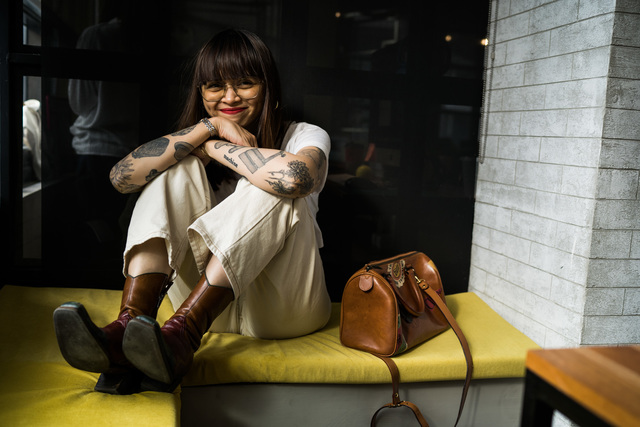 "I'm kind of happy that I'm not afraid to make mistakes. I didn't fall down the stairs, I'm still alive and breathing," said Shaira. "I would say that what people would call failure is all part of the process."
Shaira's life may not have turned out as expected but she knows she wouldn't have it any other way.
"Honestly, if they didn't call me gifted, I would have just thought it was normal – whatever I was doing," said Shaira. "And as a person, I'm very malikot. I'm always looking at things, imagining things. I guess if I didn't have the structure, I don't know what I would be doing now."

This time around, Shaira doesn't have any teacher other than herself. And everything she went through as a PROMIL FOUR gifted child set her up for success.
"I didn't know that I was going to become a photographer but because I had the foundation and because I was hungry to learn, and I wasn't scared when photography fell into my lap, I was able to nurture it."
Shaira encourages everyone, no matter what age, to discover and nurture their gift. Especially in this day and age when we have access to almost everything – information, tools, resources, and to the experts themselves – Shaira included – she's just an Instagram direct message away.
And if there's anything that she wants to tell parents of today, it's this:
"Even if he fails in school (I think there should be another term for failing, failing is like a 1/100), I think they should know how to take these signs and turn this into something else. Maybe you got a low score in Math – maybe that's not what you're meant to do. Maybe you're good at something else. Failure in school doesn't really equate to failures in life. I think it's just a shift of perspective. If this doesn't work, move on. Just keep moving."
Going beyond talent and passion
Ira Alexis Aclan says she's shy and awkward. But not when she's on stage. And especially not when she's playing the violin. And it has always been like that since she started taking violin seriously when she was 8 and later on became a PROMIL FOUR gifted child.
"That's the thing with me. When we're in a normal, daily conversation, I'm like 'Hi, ok', but when you make me play in a concert hall. I like it. I like wearing dresses. I like playing, performing," said Ira.

It's no surprise. Ira was born into a musical family.
"My mom would claim that while she was pregnant with me, she would put a walkman on her belly and she'd play classical music, and if it's classical music, I'd kick. So, she thought, 'Oh maybe she's into music as well'."
She may have been born with natural musical talent but just like any other student, Ira had to go through difficult training – traveling 3-4 hours to Manila from her hometown, Lipa, once a week to attend 30-minute violin lessons.
"I was enjoying it but at the same time, even at an early age, my parents were making me realize that hey we're really investing in this. It's not a joke to travel all the way to Manila," said Ira. "We have transportation expenses. We have gas. We have toll. My dad would cut his clinic hours to be with us because it's very important that the parents are with you during lessons."
But for Ira, this love and talent for music isn't just for her to take. She knows she has to nurture and share this gift. And she did, she started teaching.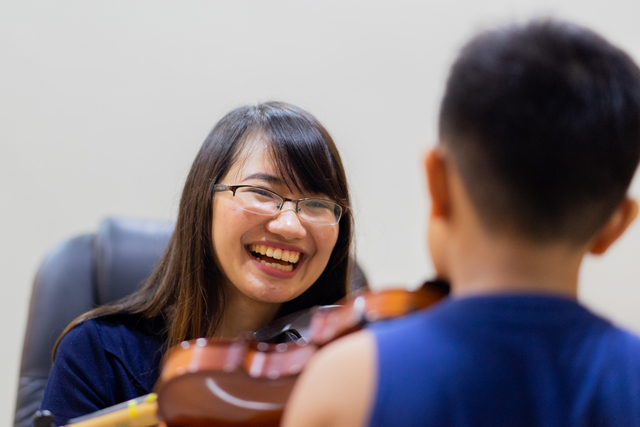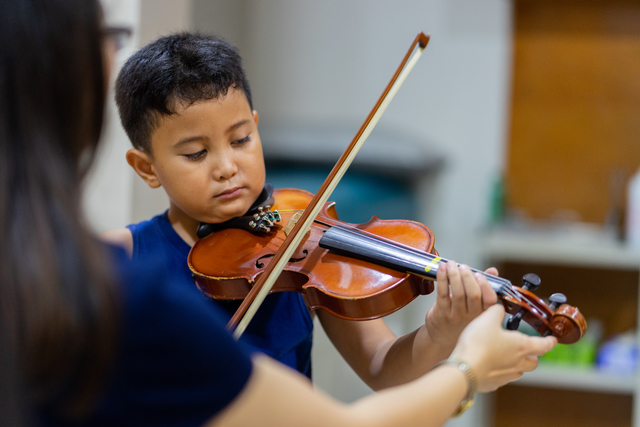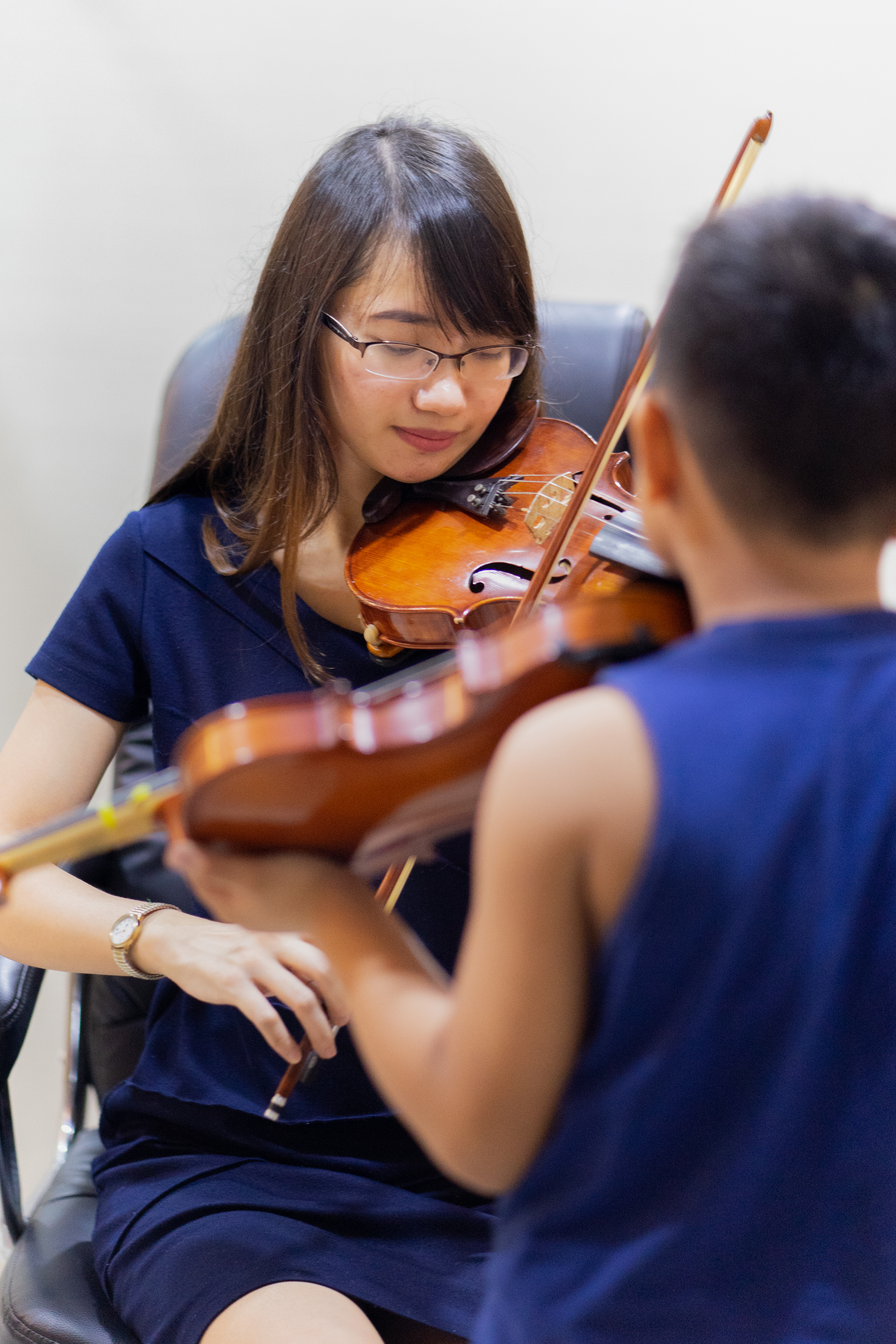 "I'm very strict but also a forgiving teacher but I do expect a lot from my students. We have a deal that since this is our situation. I won't be able to teach you regularly. We have a certain timeframe and goals to accomplish. I ask them to send me practice videos on my messenger. I will have to watch it while I'm in the hospital and assess them and then the parents would be able to correct them."
Ira teaches children who are enrolled in their family's school as well as other less fortunate children. And for her, that's one of the best parts of being a PROMIL FOUR gifted child – having a gift you can nurture and share.
"It's very fulfilling in a way that you'd see them spending their time practicing, creating beautiful music instead of being idle or getting into drugs or other dangerous activities," said Ira. "That's the most rewarding thing for me. Because in a way, you kind of helped them not to go to that direction."
But it seems that teaching music is not enough. Ira still has so much to give. So, she went into medicine, following the footsteps of her parents and grandparents.

"As much as I enjoy playing, I think there's a different fulfilment when I see dad's patients would get well. Kasi they have a different purpose. They're not after the money, or recognition," said Ira. "Just like what my lolo has started. It's more of the mission. We try to be physician missionaries. We really help those in need at the same time, still have enough pa rin naman to support your family."
And now that she's graduating and going through the challenging journey of internship and residency, she only plans to continue doing what she does.
"We should reach out to children and give them opportunities. Try not to deprive them because sometimes like what I would tell parents, it's so easy to give up when your child says I don't like anymore. But then I would encourage parents, 'So, ganun na lang? If your child says ayoko na, ayaw mo na rin?'"
"I think that every child has the potential. They're just kids, they don't know where to go, what to do, but if you're able to catch them at such an early age, there's so much they can accomplish."
Recognizing the worth of every Filipino
You wouldn't think he's just 10. He looks like it but acts and talks beyond his age. He's Worth Lodriga, the Little Picasso of the Philippines and one of the youngest PROMIL FOUR gifted children today.
He's probably won more awards than others twice his age. He's called the 'Little Picasso' because he won the 7 Star Artist Award at the Junior Picasso 2016 art contest, 2018 Ani ng Dangal awardee for Visual Arts, winner of multiple international art contests, and the youngest member of the Philippine Pastel Association and Art Expands.

But beneath every masterpiece lies a painful story.
Worth may have been born with artistic skills (he belongs to a family of artists after all), but a bullying incident when he was 4 years old was what led to Worth, the artist that we know now.
According to his mom, Architect Wendy Lodriga, he had trouble concentrating in class, and sometimes would even skip them because he couldn't sit still in the middle of a noisy crowd. "It all comes back to me," he would say.
But with his mom's guidance and support, who had to put her career on hold to be with Worth as his batch's PTA school president, Worth overcame this unpleasant experience. He concentrated on his art and then things just started falling into place.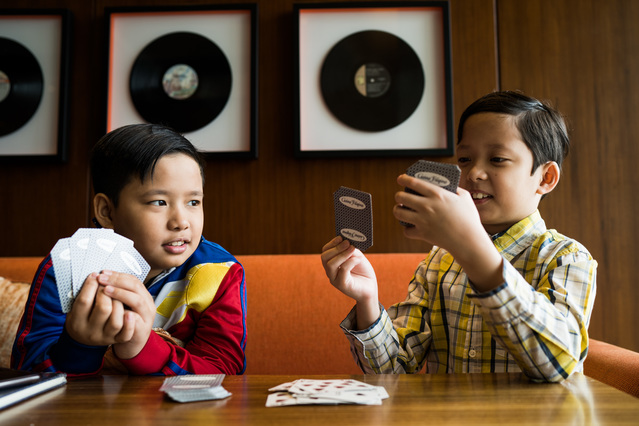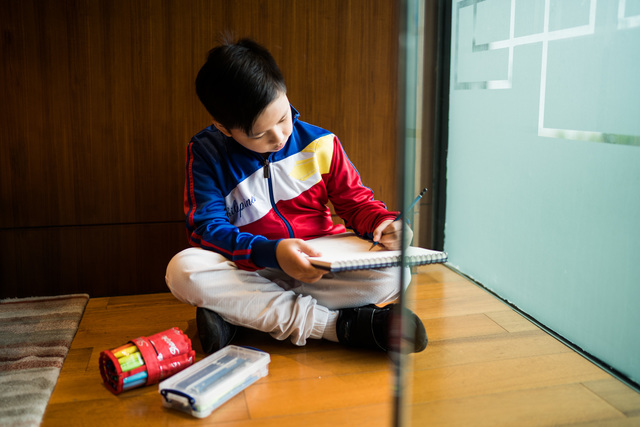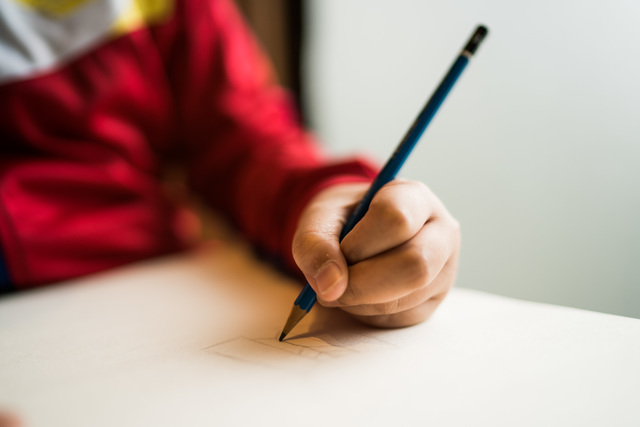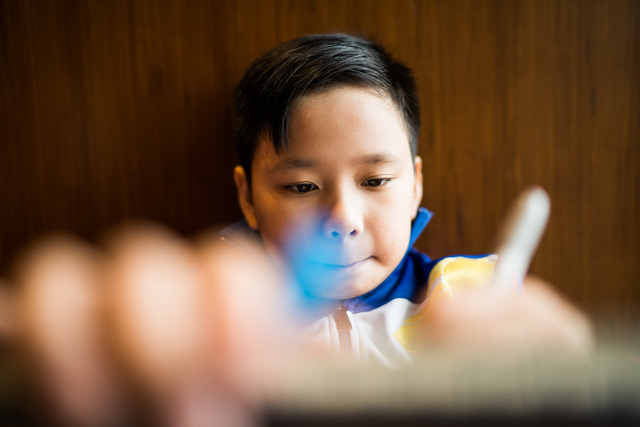 "I want him to be an inspiration. With all the bad things that are happening in our country, they need kids who could be like a breath of fresh air," said Wendy.
Now he's flourishing not just in art but in sports like volleyball, dancing, and singing while also doing well in academics – the epitome of a PROMIL FOUR gifted child.
For Worth, he's not just doing this for himself but for his country.
"He was in kinder then. His classmates would turn down Philippine-made products or movies, it triggered him. He said, 'mom, I really want the whole world to know that Filipinos are great artists," said Wendy.

And he shows this through several charity events including his very own birthday. They would go to less fortunate communities to teach art, donate art materials, and let them enjoy good food, too.
Asked about why he likes doing charity events, Worth said: "It's because I believe that art is for everyone. I want to share my talent and I want them to be happy."
According to Worth, he gets inspiration from loving and hospitable Filipinos families he meets during charity events.
And if there's one thing he wants to tell them, it's this: "Keep drawing. Be proud to be a Filipino and continue to discover and inspire the world through art."
This year, he started doing more for the country through Worth Lodriga Travels and Paints – a project that aims to showcase Filipino artists not just in the Philippines but all over the world.
"I want the whole world to know that Filipinos are great artists," said Worth.
"Other parents would dream for their kids to be a doctor, be a lawyer but for me, my dream for him is for him to be happy, be fulfilled in whatever profession he wants to get in to in the future," said Wendy. "I'll support him."
Spot, Nurture, and Share the Gift
We often talk about the gifts or talents of PROMIL FOUR's gifted children but we don't often talk about their kindness and generosity despite all these recognitions often enough.
In the world we live in now, these are the kind of people we need. And thanks to the help of these young ones with the support of their parents, we might just have more of them today and in the years to come. #NurtureTheGift – Rappler.com
PROMIL FOUR has Nutrissentials, fortified with Oligofructose and with no added sucrose, to help support proper growth and mental development. Together with a balanced diet and healthy lifestyle.
PROMIL FOUR is for children aged 3+. Not suitable for use as a breastmilk substitute.