1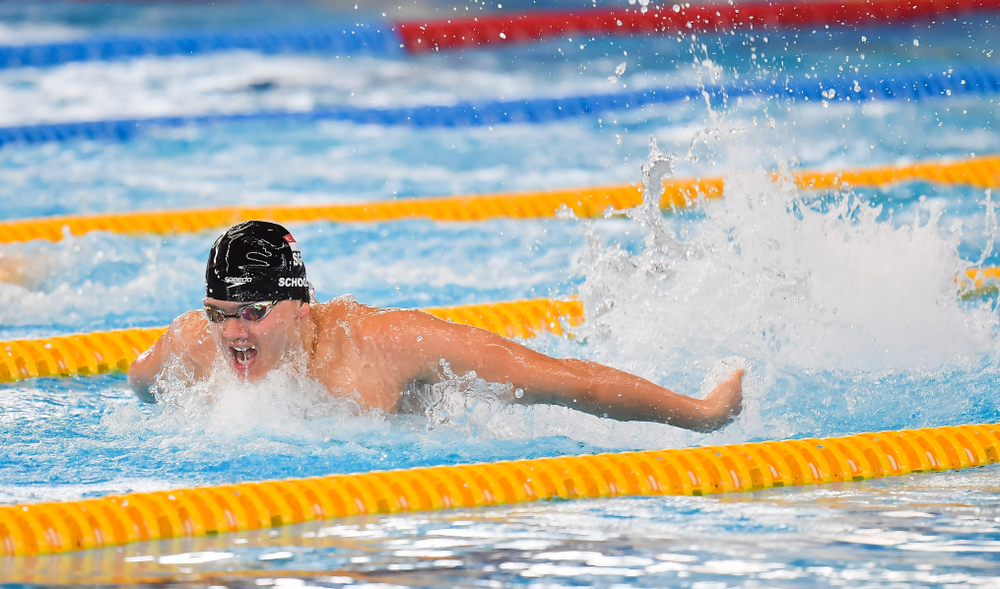 Joseph Schooling: Swimming in Success
desktop
At the 2016 Rio Olympics, swimmer Joseph Schooling made a splash when he clinched Singapore's first-ever Olympic gold medal after winning the 100-meter butterfly event.
---
---
In partnership with

---
Joseph Schooling didn't get to where he is today by sheer luck.
He started swimming at just 4 years old and started competing at 5.
He comes from a family of sportsmen. Joseph's granduncle was Lloyd Valberg, the first and only athlete to represent Singapore at the 1948 London Olympics. His parents May and Colin were athletes who represented Malaysia and Singapore, respectively, in international tournaments.
Joseph enjoyed playing golf, tennis, table tennis, and badminton—but it was swimming that he loved the most. Butterfly and freestyle are his favorite strokes.
"When I went to school, we had to choose only one sport. I chose swimming and I guess the rest is history," he said.
Making waves
"Sports is in my blood."
Even as a boy, Joseph had already shown dedication in pursuing his chosen sport. For starters, he made it a point to not skip training even during breaks.
"One of the stories my parents enjoy recounting is one when we were on a family holiday and I woke them up at 4:00 am to get them to take me training which started at 5 am. I was very dedicated to my training and I would not skip it even while on holiday," he shared.
In his teens, Joseph carved a shining amateur career as he snagged numerous gold, silver, and bronze medals from various competitions. He represented his alma mater, the University of Texas in Austin, at the National Collegiate Athletic Association; and Singapore in international competitions such as the World Championships, Commonwealth Games, Southeast Asian (SEA) Games, and of course, the Olympics.
He's proudest when he represents Singapore. He may have traveled to other countries but Singapore will always be his home. At the 2015 SEA Games, which was hosted by Singapore, Joseph competed in a number of events. With this in mind, Joseph made sure to make his country proud by giving his best performance.
"I know Singapore takes the SEA Games very seriously. I was swimming [in] a lot of events and I knew that I had to swim well in front of the home crowd. I know that I had to do my best [so] I pushed myself to do just that. It was a great feeling, swimming with the crowd supporting me. I will always do my best for my country," he said.
"I will always do my best for my country. "
Joseph had his share of struggles, too. The first was in 2009 when he moved to the USA to study and train. "That was definitely the hardest part, leaving behind my parents, friends, and all the comforts of home," he said.
The second was when he failed to make it to the semis at the 2012 London Olympics.
"Going away from home is one thing. It was more of a child trying to grow up and learning to be independent. But rebounding after 2012 London Olympics when you're 16 or 17—at that age, it's hard to understand and rationalize how situations can affect you, why you did not achieve your goals when you built up the moment in your mind for so long," he remembered.
"That was one of the hardest days I had to go through. I didn't have my coaches, family and teammates around me when the unfortunate situation occurred. It almost made me give up on my goals but I pulled myself together with the help of coaches and family," he said.
But the struggles proved to be worth going through.
His crowning achievement, no doubt, was becoming Singapore's first Olympic champion. Joseph bagged a gold medal after winning the men's 100-meter butterfly event at the 2016 Rio Olympics, besting others including his childhood idol, Michael Phelps.
"It has been my dream to be an Olympic champion and to be able to achieve that after years of hard work is very fulfilling, not just to me but also to my parents and my coaches. I was very pleased to be able to repay their faith in me," said Joseph.
Not resting on his laurels
"My ultimate goal will be to always do well."
In 2018, Joseph graduated from university and became a professional athlete. In May, he was signed by Speedo to Team Speedo "on a long-term deal." And just a month after, he opened his own swim school called Swim Schooling in Singapore.
Swim Schooling encourages children's dreams of becoming the next Joseph Schooling. This ties in with Singapore's own Sports Education Programme (SEP) that advocates sports education by providing schools with S$10,000 dollar-to-dollar matching grant for them to take up sports programmes.
Numerous opportunities came knocking as well as he inked contracts with global brands such as Hugo Boss, Canon, Toyota, DBS, Milo, Yakulit, and TAG Heuer.
"It's been a very exciting transition for me, going professional. It is a hectic and busy schedule as I still put in the same hours into training if not even more. At the same time, I have to ensure I fulfill the requirements and requests put forth by my sponsors.
Joseph usually trains at the OCBC Aquatic Centre at the Singapore Sports Hub. Apart from hosting international and local swim meets, the facility was built to be a place for every Singaporean whether they're athletes or just ordinary citizens who want to hone their skills in sports. You can also find Joseph at the Chinese Swimming Club.
"Luckily, they are all very supportive and understanding and work closely with my team to ensure that my training is not being impacted. Training always comes first, as I have to train even harder for my next goal," Joseph said.
After almost a decade of being away from home, the 23-year old has finally found his way back to Singapore where he'll be preparing for the World Championships in July and the Southeast Asian Games towards the end of the year. Qualifying for the 2020 Tokyo Olympics is also firmly in his sight.
"My ultimate goal is to always do well," he said.
Now he'll never miss the first thing he looks for whenever he's back home after a long time of being away: his favorite Chai Tow Kway (a local delicacy).
Fueled by passion
"It's all about the passion, how badly you want it. You can't just crack under pressure."
Through hard work, determination, and passion, Joseph had already achieved so much at a young age.
He encourages those who share the same dream as his to do the same.
"It is important to love what you do, be passionate about it. Work hard, never give up. Everyone advocates what I've just said because it is true. If you have that mindset and that perseverance, nothing or anyone, can really stop you. I'd say just keep working at it," he said.
In Singapore, everyone is encouraged to pursue their passions, especially in sports.
With Vision 2030, the country has been beefing up their efforts to get Singaporeans into sports. SportsCares has been empowering vulnerable communities who are at-risk and underserved by involving them in sports while ActiveSG provided the masses with a "super sports club" that lets them use facilities and enroll in different programmes.
Singapore also believes in nurturing not just their athletes but as well as their coaches. That's why Vision 2030 also includes CoachSG that offers coaching development, and character and leadership development. The program also helps coaches become certified with accreditation from the National Registry of Coaches.
Joseph didn't get to where he is today by sheer luck—at least, not by it alone. His luck comes in the form of his coaches, "who knew how to get the best out of me and how to help me achieve my goals," and his loving and supportive parents.
"My parents [are my biggest influence], without a doubt. They laid a very strong foundation and have a great part to play in building me as a person—how you treat other people, your manners," said Joseph.
"All that comes into play, and my parents have always given me the opportunity to discuss and make the decisions for myself. They're not too constricting and guides me along the right path and so I definitely have my parents to thank for that."
How a typical day for Joseph looks like:
Restaurants to visit:
Samy's Curry
Roland Restaurant
Fei Fei Wanton Mee
Dishes to try:
Chicken rice
Nasi lemak
Chinese dim sum
– Rappler.com
Ready to experience Singapore's nightlife and entertainment scene? Check out Visit Singapore for more information!