2
Are you a smart-spending parent?

MANILA, Philippines – With babies come bliss, blessings, and bills.
The spend-vs-save dilemma is common among new parents: you want to give the world to your little ones, but at the same time, you don't want to empty your pockets in the process.
Do you consider yourself a money-savvy parent? Check your spending skills by taking this quick quiz (every item comes with tips, and you can see how other parents fare, too). – Rappler.com
NOTE: Some answers have multiple correct answers
Sources:
Contrary to popular belief, Huggies comes at a surprisingly affordable price, even for its new pants format! At just Php 8 per pad* for Huggies Dry Pants, your baby can now experience easy-palit and superior comfort with its soft all-around garterized waistband that flexes with your baby's every move.
High-quality baby care that has always been trusted by moms worldwide can actually fit your budget too!
*Based on suggested retail prices of Medium 42's
---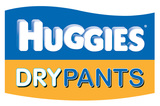 Because your current taped diaper is no longer the best solution for your baby when he starts moving about, Huggies® offers a new diaper format best for active babies - Huggies® Dry Pants! With its soft, all-around garterized waistband that you can just pull up, now your baby need not be burdened with the hassles of changing! Baby is more free to explore and play uninterrupted, helping enable better development.