2
QUIZ: What's your travel personality?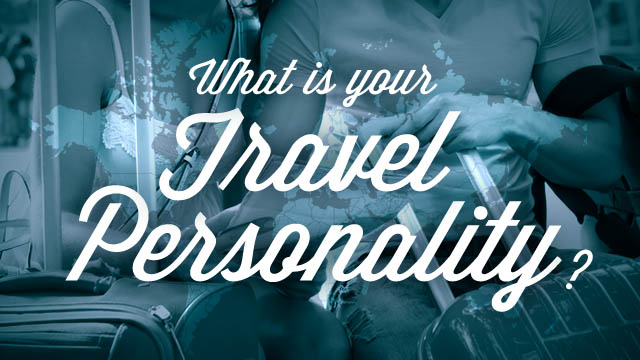 MANILA, Philippines — There are many different kinds of travellers. There are the far-and-off travellers that seek out the most remote of destinations. The more cut off they are from the rest of civilization, the more they find fulfillment in the journey. Then there are the island junkies, who just can't get enough of the beach and the tropical life. They cap off a day of snorkeling and dolphin-watching with a Pina Colada by sunset. And of course, there are the posh jet setters that like to travel in style and comfort. Armed with DSLR in one hand and a copy of LUXE City Guide on the other, they are on the lookout for the best restaurants and coolest hangouts any cosmopolitan city worth its salt has to offer.
With today's technology and endless information available through the Internet, your laptop can take you all around the world with just a few clicks. So where do you go? That can be better addressed by answering another question - what kind of traveller are you? Are you the type that finds fulfillment in taking in culture and seeing historical wonders like the Colosseum in Rome? Does nature play a big part of your travel itinerary and dream of seeing big game up close on a 'glamping' safari? Or are you a city guy or girl by heart, who would love nothing more than to visit the Big Apple?
Make the most of your travels by finding out your travel personality. That way, you can plan the trip around your interests andprioritize the activities and sights that you will be seeing. You'll be able to prepare and pack better, too. Don't forget to bring a camera, phone or a laptop for documenting your travels and sharing them.
So what kind of traveller are you and what type of gadget should you bring? Take this quiz to find out all about your travel personality. —Rappler.com
Want to know more about how these top of the line laptops match your premium lifestyle? Click here to learn more.