7
Embracing the 'extra' life
MANILA, Philippines – Are you the type of person who orders extra rice with no shame? Or how about snoozing the alarm for an extra five minutes?
It's not all so bad. Sometimes a few extra hours are what it takes for finishing touches on a work project. Or an extra cup of rice simply makes a meal more satisfying after a long, tiring day. It's not about making excuses or justifying why you want more than what you have or what you can normally take. As long as you practice these in moderation then it's okay. It's a part of enjoying life.
Giving or doing something extra can turn a bad day into a better one. You may want to celebrate something, relax after a stressful day or keep yourself entertained.
Here's a list of extra things you may appreciate in work, relationships and even in keeping yourself entertained.
Extra hours at work

Spending a few hours after work to meet deadlines or polish presentations isn't so bad, especially when it's your own initiative. You don't like to turn in sloppy work, and you simply aren't the type to bring work home. It's better than working over the weekend or the holidays, yes?
Remember: workaholics are not necessarily the most productive and it doesn't mean that they turn in excellent work. Just make sure you still have a life outside the office and that you are able to respond when your body is telling you that enough is enough.
Extra sleep

Sleep is holy. Your body and mind need to rest after work, a trip or a workout. Some telltale signs that you're not getting enough restful sleep include moodiness, weight gain and a reduced ability to focus – which also affects your productivity and performance at work. You deserve an extra five minutes – or ten – but make sure that you rest at the proper place and time, too.
If you think you can spare a few more minutes in the morning, or if you can squeeze in a short afternoon nap, go for it.
Extra rice

If you feel like one cup of rice won't let you enjoy your meal then go ahead and order that extra serving. Say no to food shaming! We Filipinos love to eat and extra rice – or unlimited rice – has even become a part of many menus. It's not about going overboard and eating until you feel sick, but it's about enjoying a meal you deserve.
Think of 'extra rice' as an extra treat – you appreciate it a lot because it's not something you regularly have. Indulge, but not too often. Too much of it won't be good for the hips or for your health.
Extra mobile perks

Do you always have to depend on Wi-Fi connections to stay updated on your favorite shows and music? Do you constantly feel the urge to check how your clan is doing? Extra perks from your prepaid provider wouldn't hurt even your pocket.
How does P50 sound? This amount can get you 350MB to play online games, send out snaps, stay updated on UAAP and FIBA games on Twitter or even check your emails on the go. You also get extra 600MB of data for iflix, Spinnr and Fox for 3 days.
Extra reps

Squats, leg raises and bicep curls – we love to hate them. But we all know doing more reps can do our body and mind some good, unless you start to feel your bones hurting. So what can extra reps do for you? Make you stronger, get toned, push you harder and exceed expectations. Next thing you know each rep is easier and you start wanting to do more.
Just a word of caution: consult with a certified trainer before starting on any exercise program or if you want to modify the current one you are on.
Extra effort

Putting in the extra effort into something always pays off and there's always somebody who will appreciate it. Sometimes, going out of your way isn't a bad thing at all. Whether it's for work, your loved ones, or even a stranger who needs help, you have nothing to lose.
So give yourself a break or treat yourself! Embrace the extra life.
Do you have extra ideas you want to share? Go for it in the comments section below. – Rappler.com
Stay entertained all day with the new #SmartBigBytes50 that offers you 350MB of open access data for surfing, streaming music and online games, plus 600MB allocation for iflix, Fox, and Spinnr. This promo is valid for 3 days. Visit http://smart.com.ph/bigbytes for more information.
---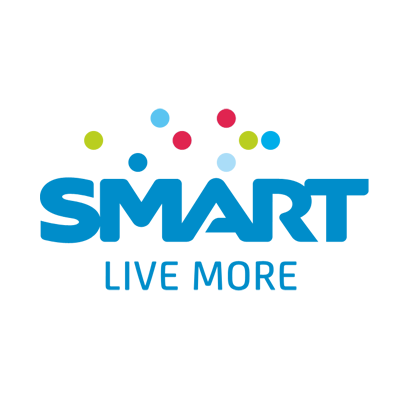 The Smart Life offers its subscribers entertainment, convenience, and peace of mind by introducing meaningful innovations that elevate every moment and enhance every experience that life has to offer.