8
Christmas around the world
MANILA, Philippines – Christmas is one of the biggest, busiest and most anticipated holidays in the Philippines. It's a time for family reunions, vacations, big dinners and colorful decorations even as early as the "ber" months start.
Easy to say that most Filipinos look forward to Christmas and preparing for it is serious business. Whether it's something simple or extravagant, expect it to make anyone feel how special the holidays in the Philippines are, especially through desserts and drinks.
Everywhere you turn there will be lights, parols (Christmas lanterns), mall employees in holiday themed outfits and hotels in the Metro lighting up spectacular Christmas trees. Even with the cold breeze at night, it's a sign that Christmas is just around the corner. And don't forget the food, which is forever a staple in the holiday season: fruit salad, puto bumbong and bibingka are just some of the classics.
There's nothing quite like a traditional Filipino Christmas, and it's something that the whole world can learn to appreciate. Here are some holiday traditions from the Philippines and countries around the world that also celebrate the most wonderful time of the year in a big way.
The Yule Lads, Iceland

Christmas celebrations in Iceland start on December 23rd. Children leave their shoes by their window sill believing that at least one of the 13 Yule Lads will visit them and leave them small gifts or sweets. But of course, similar to Santa Claus, only those who have been good over the holidays will find something nice in their shoes.
Pasko, Philippines
The Philippines is a predominantly Christian country and has various traditions for Christmas. Simbang gabi, or a series of dawn masses within 9 days, is a tradition still practiced by many. Homes are decorated with Christmas lights, Christmas lanterns or parols and a belen, or a representation of the nativity scene.
The festivities go beyond the home and commercial areas like hotels do their part by lighting up giant Christmas trees, offering special holiday-themed food and encouraging get-togethers. Filipino families also like to shake things up, do something different and step out of the house and see what's out there to celebrate the Yuletide season.


Merry chicken Christmas, Japan

Japan is famous for its fresh sushi, but come Christmas time KFC fried chicken is their most popular food. People line up or place their order weeks before to get their hands on some fried chicken. Instead of having turkey as the centerpiece of their meal, they have sponge cake with strawberries and whipped cream.
Unlike the Philippines, Christmas is not a national holiday in Japan so it's normally business as usual for stores, schools and offices.
Colorful Christmas, India

Christians in India celebrate Christmas by attending midnight mass followed by a small festive gathering with the whole family. Decorations are similar to that of the Filipino Christmas. Food is also a main highlight during their celebrations. They skip the Christmas trees and put up ornaments on banana trees - they creatively use mango leaves for their decorations, and place oil lamps on the roof.
Christmas markets, Germany

As early as December 5, Christmas traditions in Germany officially begin. Children leave boots or shoes in their front door so Santa Claus can fill it up with sweets. If children have been naughty, his sidekick Knecht Ruprecht will leave behind twigs instead.
Another unique tradition in Germany is the German Christmas market, which has been adopted in some parts of Europe and USA. Some markets start even as early as mid November in almost any German-speaking town. The fairs have booths selling baked goods and crafts like baskets and woodcarvings.
Have anything to add to the list? What are some unique traditions you want to share to the world? Share them in the comments section below! – Rappler.com
Head to The Plaza, Resorts World Manila and check out the Giant Parol Light Show with the first automated and largest indoor parol made out of fiberglass in the Philippines from 7 pm to 11 pm until January 3 and Buskers and Santa Claus and the UP Singing Ambassadors on all weekends of December, 4 pm to 10 pm.

---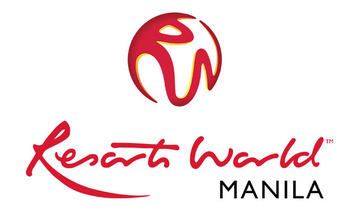 Grand Fiesta Manila is Resorts World Manila's annual yuletide celebration that highlights the best of the Christmas season in the Philippines. With this year's theme 'The Many Faces of Holiday Thrills', RWM pays homage to Bacolod's renowned MassKara Festival cramming its vibrant colors and merry imageries into a month-long marathon of thrills.