11
Authentic Neapolitan cuisine: Salvatore Cuomo opens in the PH
MANILA, Philippines – When one thinks of Italian fare, what first comes to mind is pizza. Once you get to taste an authentic Italian pizza, your palate will never be the same again.
Now you can have just that at Salvatore Cuomo & Bar, which has recently opened its doors at Uptown Parade, BGC. Italian-born celebrity chef Salvatore Cuomo flew in to personally welcome Filipinos to his namesake restaurant last week.
Here, diners can expect authentic Italian cuisine, prepared with the same quality service as with any other Salvatore Cuomo in the world.

"For us it's very important to keep [everything] consistent, from the food to the staff. It usually takes us 2 to 3 years to find the right team," Cuomo says. "We try to bring the right ingredients to this country. It's very important. If you don't use the right ingredients, you can't make a good dish."
At Salvatore Cuomo's recent launch, guests were treated to a mouth-watering course that included their best-selling and world champion Denominazione Di Origine Controllat (or simply DOC).
The DOC is the creation of Salvatore Cuomo himself.



Aside from authentic pizza, what else does Salvatore Cuomo has to offer? Check out the photos below.
'Our food is simple'
It took Salvatore many years to create a name for himself, let alone open restaurants in different countries. He says that he owes his success to the countless hours he put in just doing what he really loves. This is his passion and seeing people enjoy the food only makes him want to do more.
"We really try to make [our food] as genuine and real as possible," he says. The pasta, pizza, steak in the restaurant are all made with quality ingredients.





Cuomo recommends for everyone to try the pizza, fish, and meat dishes first. His personal favorite is the T-bone steak.
The dream
To ensure that the Manila branch stays at par with the quality of service and food in other countries, Japanese mentors came to town to teach and train new employees. "I always try my best to stay consistent," Cuomo repeats. "It's a big investment."

Cuomo himself now flies around the world almost 200 times a year. He makes it a point to sample the food from different countries, and continues to push himself to learn new ways to prepare dishes.
When asked about his impression of the Manila dining scene, Cuomo says: "You guys here are very friendly and the service is very good. When I came here I ate in local restaurants to understand what you ate and your culture," he says. "That's how I found out that we also use chicharon, just like you, in our cuisine."
Even now that his restaurant has become a global brand, Cuomo still values the satisfaction of his diners above everything else. "It's priceless to hear someone saying that you cooked such good food," Cuomo says. – Rappler.com
Salvatore Cuomo is located at the G/F Uptown Parade, 9th Avenue corner 38th Street, Bonifacio Global City, Taguig. For reservations please contact 946-3072 or 946-3073.
---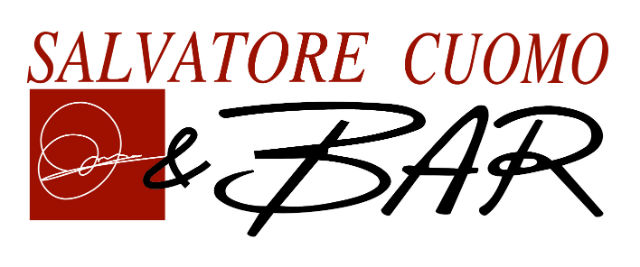 Salvatore Cuomo is a premium casual Italian restaurant serving authentic Neapolitan style food and thin crust pizzas, in an elegant but modern restaurant with a relaxed and casual ambiance.