7
You can now get the freshest herbs atop SM Aura Premier

MANILA, Philippines — At first glance, SM Aura Premier could easily catch one's eye for its unique structure. Shaped like a giant ship, it's oddly fitting that SM's upscale mall conveys the elegance fitting to a prestigious cruise or a top tourist destination.
But more than appearances, SM Aura Premier has accomplished a commendable feat unbeknownst to many. Its structure built with the environment in mind, SM Aura Premier is the first mall to receive a gold LEED certification — an accolade only granted to those that meet international standards in green architecture.
Continuing this commitment to sustainability, SM launched "Boxes of Greens" the first fully-operation in-mall herb garden on Wednesday, May 23.
The garden, situated atop SM Aura Premier's Skypark will serve as the metro's newest source for fresh herbs, indoor plants, and other green goodies. The initiative is in partnership with Tulay Linga in Padre Pio, the social action arm of the Capuchin order.

Fr. Edgardo Dumaual, Head of Tulay Lingap in Padre Pio, described in his inauguration speech how the initiative is " [a] continuing effort to bring food to the table directly from the farm through natural agriculture."
After detailing how this program started as a roadside project five years back, Dumaual says that the journey has come a long way from that "little corner in a sandbox" it once was to this garden that could now serve the entire metro.
All "Boxes of Greens" proceeds will go to building schools, planting trees, and other assistance projects such as disaster response and medical clinics for the underprivileged. Also, Kabalikat sa Kabuhayan graduates — SM Foundation Scholars — will be supervising the garden's day-to-day activities, being both the garden's workers and its suppliers.


The "Boxes of Greens" launch also had its fair share of celebrity guests. Actresses Iza Calzado and Rhian Ramos where there to formally open the doors to the new garden, while model and host Rovilson Fernandez was spotted in the crowd.


The recent winners of Miss Earth Philippines 2018 were present as well to show their support for this environment-friendly initiative.
"We're here to celebrate Mother Nature," said Miss Earth Philippines 2018 Silvia Celeste Cortesi. "In Italy, there are strict laws that protect our monumental trees, and I think programs like these are really important."

"Boxes of Greens" is only the first step in SM Aura Premier's new Lush Initiative. The Lush Initiative is a green movement that raises awareness as well as inspires change by becoming the first mall in the Philippines to move into a zero-waste culture.
You can visit "Boxes of Greens" at the Skypark Lawn, 5th level of SM Aura Premier. It's open from 10 am to 10 pm daily.
For more information on "Boxes of Greens" and SM's Lush Initiative, follow @SMAuraPremier on Instagram. - Rappler.com
---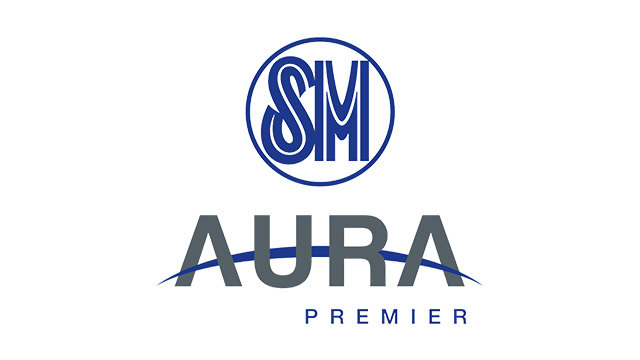 SM Aura Premier is the upscale shopping and dining destination in Taguig city. A recipient of the prestigious LEED® Gold certification, SM's 50th mall serves as a forerunner in fashion, dining, and art concepts, being the first to offer the top international brands and to showcase global artists in the Philippines. SM Aura Premier aims to be the country's mecca for art, life, and style.