2
5 reasons why you should never skip breakfast

MANILA, Philippines – Imagine waking up to the sound of your alarm, with half-open eyes, you hit the snooze button. Your alarm goes off again, and this time, reality hits you - you're late for work! You thought of eating breakfast but then you still have to get dressed, prepare your things, and wrestle with traffic. So, you just skip it, again.
Sounds like your own everyday story?
You're not alone. More and more people are skipping the most important meal of the day. Their reason? They are just too busy – with school or work – to prepare. But this might not be really helping you get ahead. Research shows that eating breakfast boosts productivity and skipping it, well, does otherwise.
So, if you're serious about performing well in school or in your job (and achieving your fitness goals) then you should never skip breakfast. Here are more reasons why:
It lowers your productivity
Feeling a little sluggish? You know it. It's because you skipped your breakfast. It's been proven that skipping breakfast has a direct impact on mental performance. Since your brain runs on glucose, it's important to nourish it with the right amount of carbohydrates in the morning to maximize your mental focus and memory.
You get more irritable
Eating breakfast helps regulate hormones. Avoid snapping at your officemates and eat your way to happiness by choosing the types of food that are proven to boost your mood. No, we're not talking about ice cream. We're talking about healthy, nutritious food like fruits and oats that have mood-boosting minerals such as selenium.
It slows down your metabolism
When you sleep, your metabolism slows down. Eating breakfast revs it up and helps burn calories faster. Choose foods that are rich in fat soluble fibre such as oatmeal which aids in making your metabolism run at full speed.
You'll find it harder to lose weight
Studies suggest that eating breakfast is crucial to weight management. Instead of trying to save calories by skipping breakfast, learn how to plan three scheduled meals instead so you can have more control of your food intake. Try foods that are high in fiber like oatmeal which can make you feel full longer than, say, a sugary croissant.
It increases your chances of getting a heart disease
A study recently published found that people who skip breakfast had an 87% higher risk of heart-related death compared to those who regularly eat breakfast.
But let's face the truth. Most of the time we would rather sleep in than wake up earlier to prepare a healthy and nutritious breakfast.
That's something that actress, television host, and vlogger, Alex Gonzaga also struggles with. With all the tapings, endorsement shoots, and fan meetups that she has to go to, it's difficult to squeeze in full meals.
But there's one thing she would never forget to eat. And that's breakfast.
With easy and convenient food like Quaker Oats instant oatmeal, Alex can eat a delicious breakfast even while on the go. Just add hot water!
"I don't take a lot of time to prep for a yummy and healthy breakfast," said Alex. "Banana & Honey is my favorite!"
While it's tempting to just grab a muffin from your favorite coffee shop or order fast food on your way to work, opting for oatmeal is better for you. It's packed with nutrients such as fiber, protein that keeps you energized, and beta glucan which helps lower cholesterol.
Available in Chocolate and Banana & Honey flavors, this helps fuel Alex's mornings so she has the energy to make people laugh out loud throughout the day.
And you can, too!
So, the next time you find yourself rushing out the door with an empty stomach, remember all these reasons. You owe it to yourself to start your mornings right. – Rappler.com

Start your #QuakerDeliciousMornings with Quaker Oats Instant Oatmeal. Available in Chocolate and Banana & Honey, Chocolate with Milk, Original with Milk, Banana Bites, Fruits and Nuts, and Tropical Fruits flavors.
---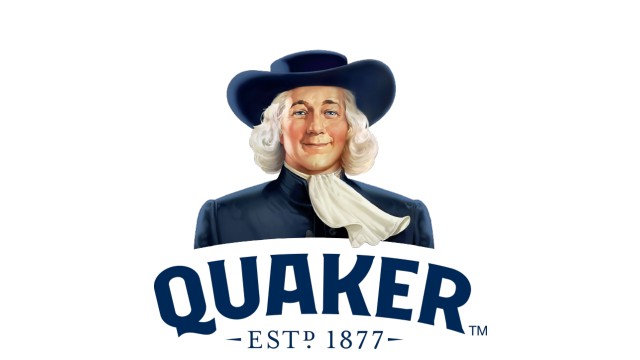 The Quaker Oats Company has been filling homes with great-tasting, quality, nutritious oats for over 140 years. Our Flavored Oats variant is a delicious start to your day because it gives you an easy, and flavor-filled breakfast. With many flavors to choose from, you know you can always enjoy #QuakerDeliciousMornings every day.