4
How active play makes your child strong

MANILA, Philippines – Parents, did you know that encouraging your child to go out and play makes him strong in more ways than one?
Playtime is an essential aspect of childhood. It doesn't just let them have fun; it also allows for their overall growth and development – physically, mentally, socially, and emotionally.
Active body, strong body
During early childhood, which is the period between birth and age eight, kids undergo rapid development and growth. During this time, physical activity greatly affects their health and well-being. Moreover, according to data provided by Nestle, calcium absorption for the development of healthy and strong bones is at its peak at this stage.

During a child's early childhood years, parents must encourage their kids to move and play. Active play and regular physical activity not only lets them be the kids they are, it also makes their bodies healthier and bones stronger – which then allows them discover and experience wonderful things that will help shape them into the persons they will be.
It's not only the body that benefits from active play: the development of his mind, disposition, and social skills are also positively affected, making him a happy, well-rounded kid.
Raising a strong and happy child
So instead of watching your kids like hawks in the hopes of preventing them from stumbling and falling, let them play indoors and outdoors! Encourage them to run in a game of tag, or to scramble through nooks and crannies during hide-and-seek. (READ: INFOGRAPHIC: How to raise a more active child)

While no parent would want their child to get hurt and cry over a bruise, a cut, or worse, a broken bone, playtime does have its merits. Every parent would want their children to be strong in body, mind, and social skills. And with the right kind of food, drink, and activities, parents would be assured that their kids' bodies are always play-ready: in the likely chance that they fall while playing, you can be sure that they will be able to pick themselves up.
Give your kids food and drink that are rich in calcium, which can aid the body's calcium absorption for healthy bones. Parents can then rest easy knowing their children are ready for whatever hurdle they might encounter. (READ: A 7-day active lifestyle plan for your child)
So go on: let your kids run around, play, and become stronger! – Rappler.com

---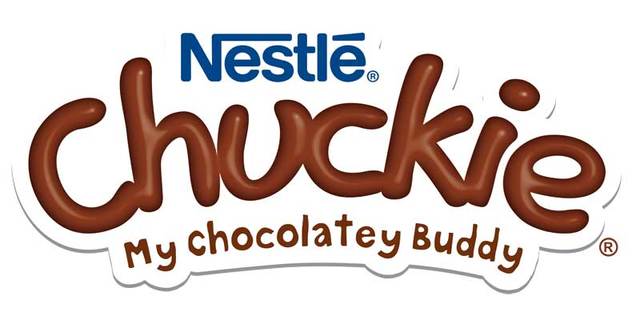 CHUCKIE believes that the happiest childhood comes from the bond that is strengthened when parent and child play together. Head over to Facebook.com/Chuckie.ph for fun games and play ideas you can try with your Buddy today! #AlwaysABuddy