1
Things to do with your kids: It's Christmas time!

MANILA, Philippines – Staying in Manila for the holidays? Whether you want them to learn new things or work up their imagination, there's something to do with your kids even during the busiest time of the year.
As your kids enjoy their holiday break, don't forget to keep them protected inside and out so they can make the most out of every moment. It can be as simple as choosing the right milk and checking the label to ensure they get the right nutrients, such as probiotics, that boosts the immune system.
So, make new memories with your kids and be there for them every step of the way, especially when it comes to their health and protection. Check out the activities you can do with your kids over the holidays:
What: Hansel and Gretel the musical
When: Show runs until December 15
Where: Onstage Theatre, 2nd Floor, Greenbelt 1
For more details visit TicketWorld
What: Grand Holiday Bazaar: Pop-up Fair Series
When: December 24 to 30
Where: Activity Area, Gateway Mall
For more details contact +63917-794-7178 or +63917-540-8697
What: Science Circus
When: Exhibit runs until January 31
Where: Mind Museum, Fort Bonifacio
For more details visit the Mind Museum
What: Festival of Lights
When: Show runs until January 31
Where: Ayala Triangle Gardens, Makati
For more details visit Make It Makati Facebook Page
Mark your calendars and make this holiday season even more special. – Rappler.com
---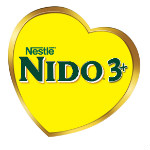 Build amazing memories together with your child with complete peace of mind. Make sure he is protected with NIDO® 3+, the only milk with Lactobacillus PROTECTUS® that help build your child's body defenses with other essential nutrients. With your help, he's bound to have an amazing childhood.