4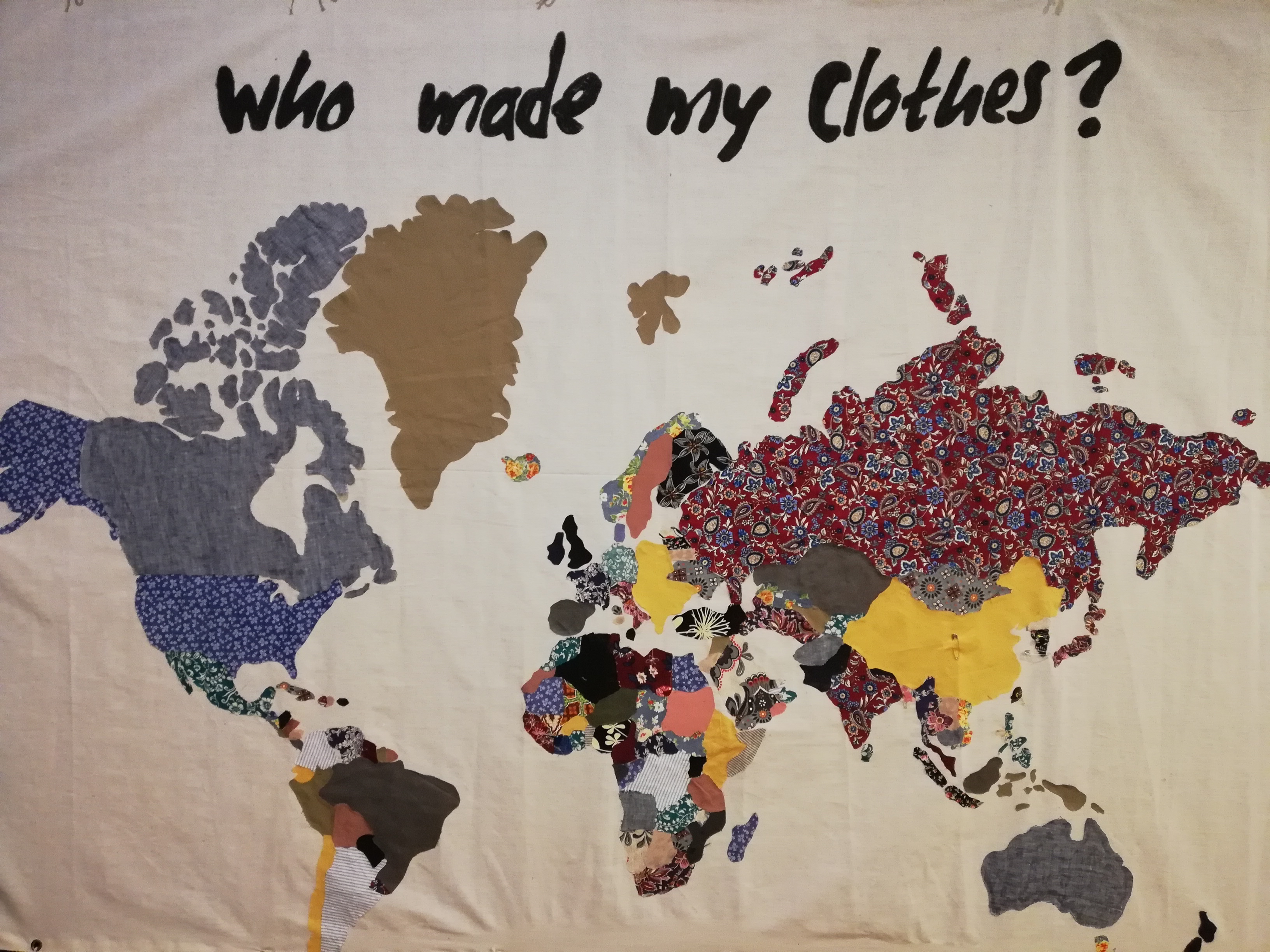 Slowing down on fast fashion
desktop
Just what do cute clothes do to the planet?
---
MANILA, Philippines - Raise your hand if you've ever felt like you have nothing to wear despite a closet full of clothes. Or impulsively bought a top you have yet to wear.
Yup, we've all been there.
Sophia Calugay, however, can't even remember the last time she bought new clothes. Keeping her wardrobe rotation fresh isn't a problem - her closet consists of pieces either repaired, DIY'd, or swapped.
It wasn't always this way for Sophia. She used to hoard clothes, too. "When I was studying in the UK, I was really lonely and depressed. One way to feel good was to accumulate stuff. I'd buy cheap, on-sale clothes, but I won't really wear them," she says.
Her house grew increasingly unlivable because of piled-up clothes, and she began to question why she was buying so much. She then discovered Fashion Revolution, a global movement advocating for a transparent, ethical, and sustainable fashion industry.

Sophia went on to create its Philippine arm in 2015. The group is currently self-funded with a core team of only six people - most of whom are part-timers - but they're already in the process of registering as an NGO.
"We want to unite everybody across different sectors, from the farmer to the consumer. That includes the government, the press, students, educators. We also want to do research, because there's little information about the fashion industry here in the Philippines," says Sophia.
The consequences of that cute outfit
It's hard to resist when they're cheap and cute - but clothes can come at the cost of hazardous working conditions, labor exploitation, and environmental havoc.
Fashion Revolution was created in response to the Rana Plaza garment factory collapse in Bangladesh back in 2013, which killed over one thousand workers and injured more than two thousand. The workers, who created clothes sold to popular retailers, had noticed deep cracks in the building prior to its collapse. They begged off from work the following day, but due to quotas imposed by brands, they were told to continue.
In 2017, Turkish factory workers, who were owed three months' worth of pay and severance allowance, took to slipping tags which said, "I made this item you are going to buy, but I didn't get paid for it" inside Zara clothes.
Meanwhile, closer to home, most workers in small-scale garment businesses in Cebu do not enjoy stable income, nor certain benefits such as vacation leaves.

And while there's been an increase in environmental awareness, landfills are steadily piling up. In the Philippines alone, 29% throw away clothes used just once. Globally, this amounts to 60 billion square meters of textile waste.
Most clothes these days are made with synthetic fibers such as polyester, nylon, acrylic, and spandex, which can take 20-200 years to degrade. Aside from landfills, they poison waterways and marine life. The production of a single shirt also takes 2,700 liters of water, plus hazardous chemicals used for dyeing.
Then there's the pervasive consumerism perpetuated by fast fashion, i.e. the quick turnover of trends. The speed with which clothes are mass-produced also takes a toll on quality - which means you'll be tossing them out in no time.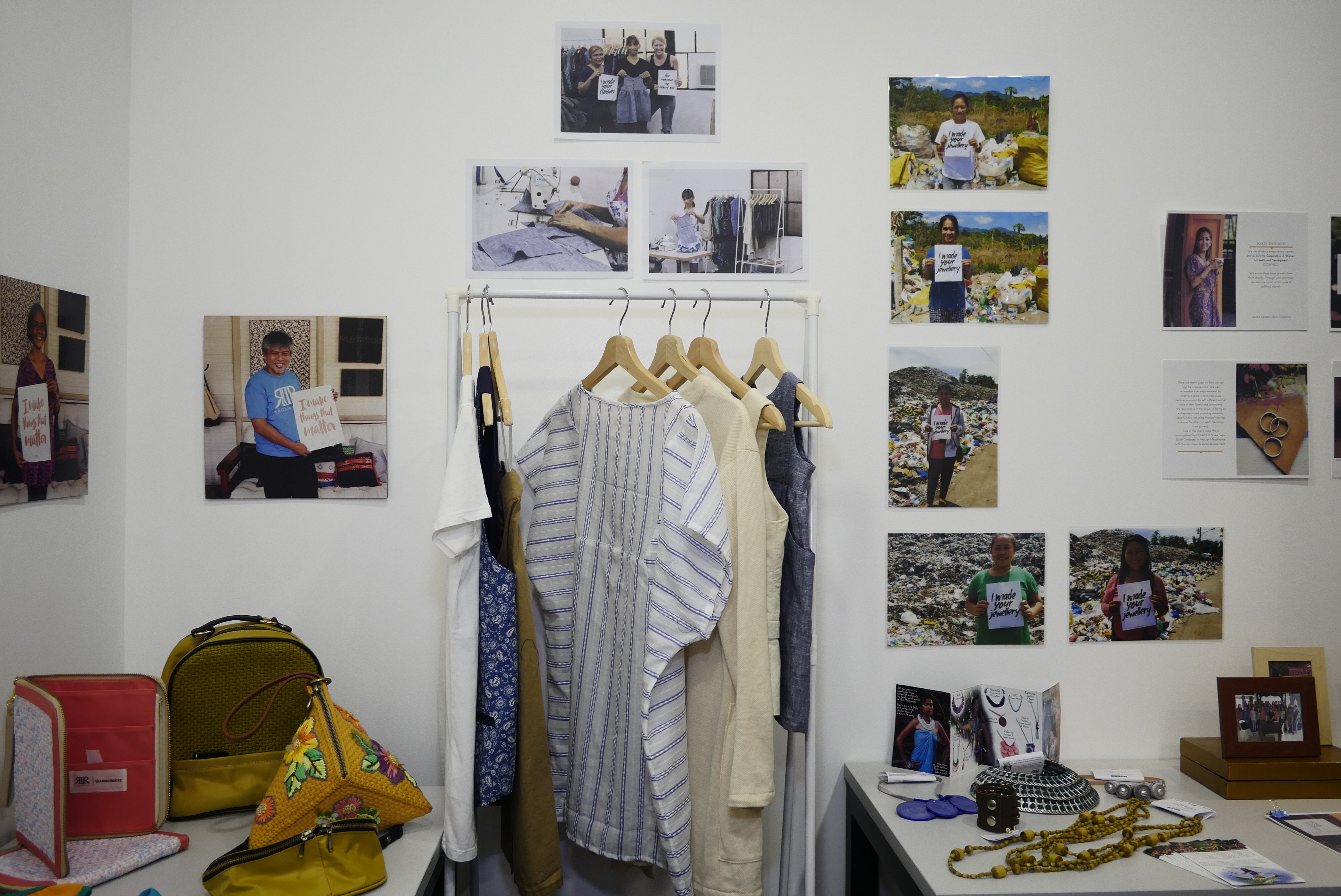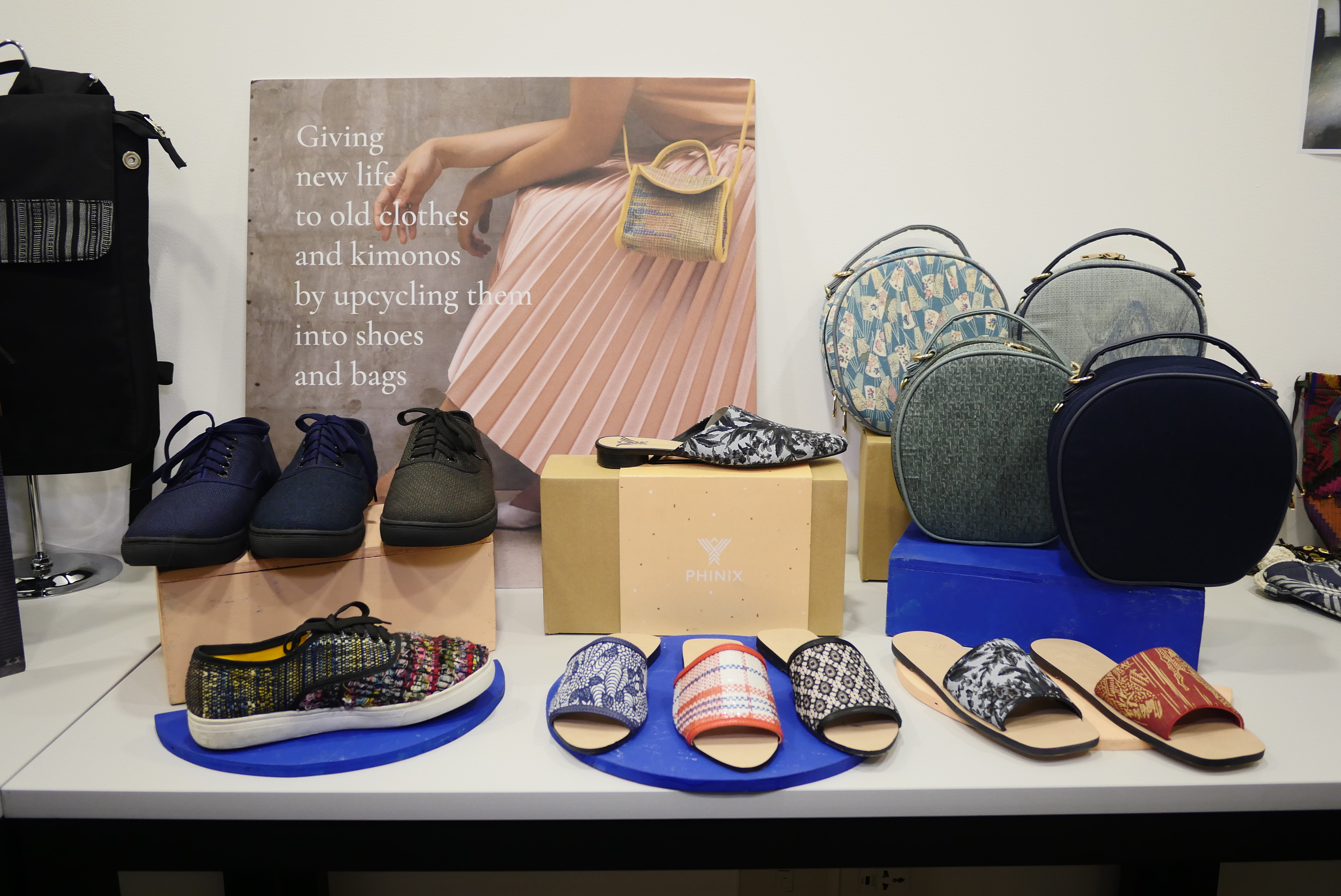 "We can't eliminate fashion, because we always need clothes. And humans like creativity. But we can be creative in a more sustainable way," Sophia says.
What's a fashion lover to do, then?
The transition wasn't exactly easy for Sophia. Her friends and family would make fun of her sustainable lifestyle, and she initially found it hard to ignore sales.
"But because I'm aware, grounded na ako into the advocacy. If I don't need it, I shouldn't buy it," she says.
Here's her guide to dressing more sustainably.
It's hard to do it alone. Join a community of like-minded people to learn and share tips.

Buy less by choosing well and making your clothes last.

Buy secondhand if possible. When buying ukay, don't forget to check for stains and holes. (Read more about ukay in the Philippines here.)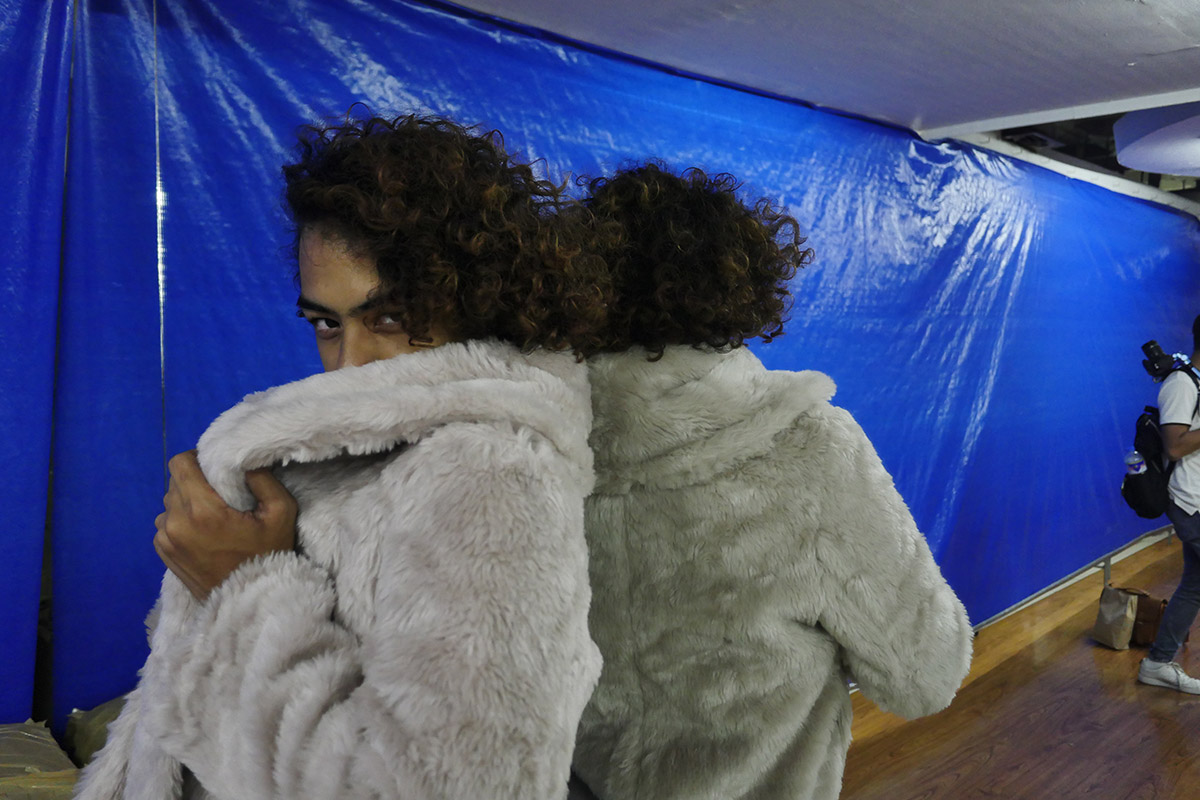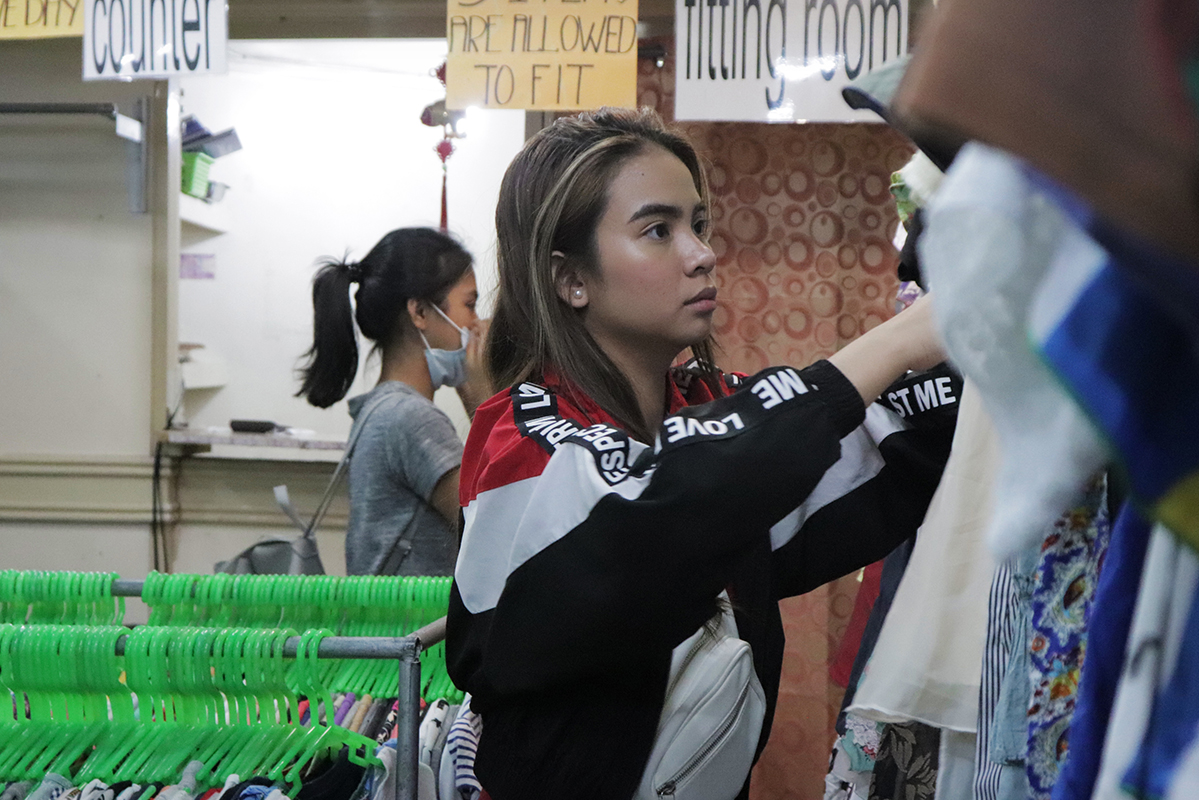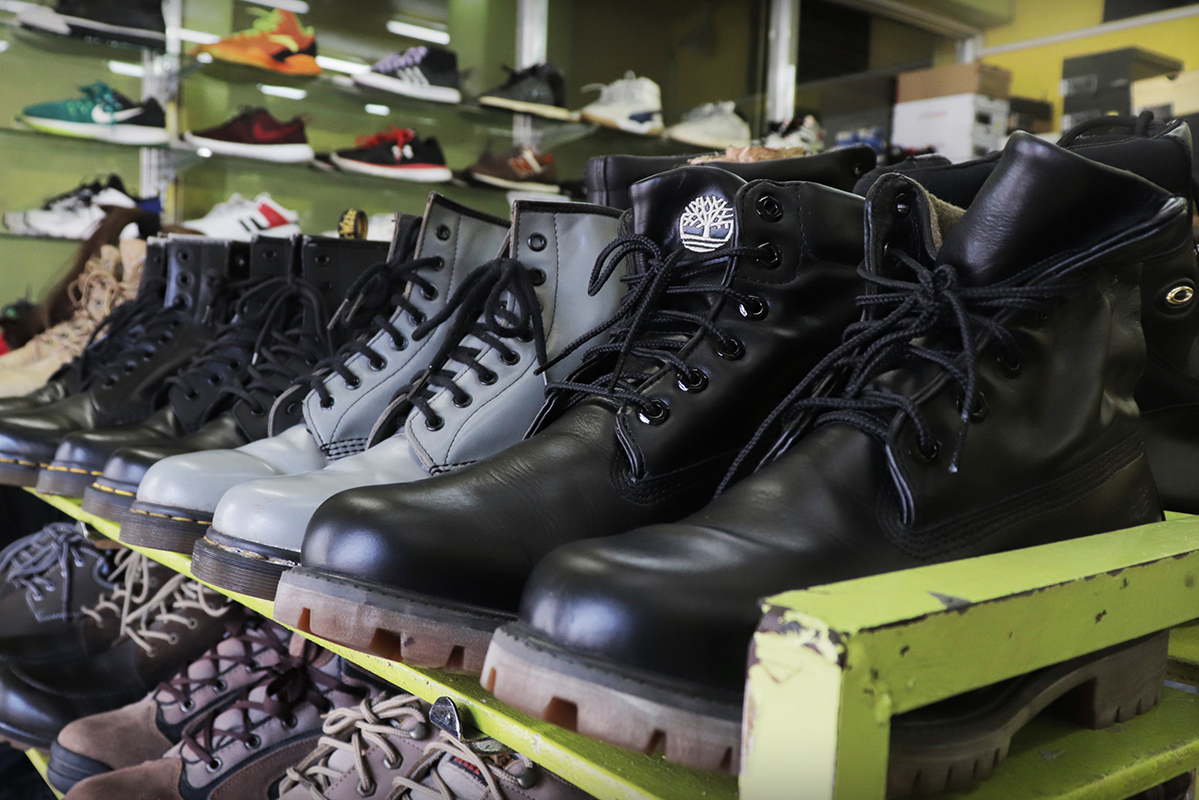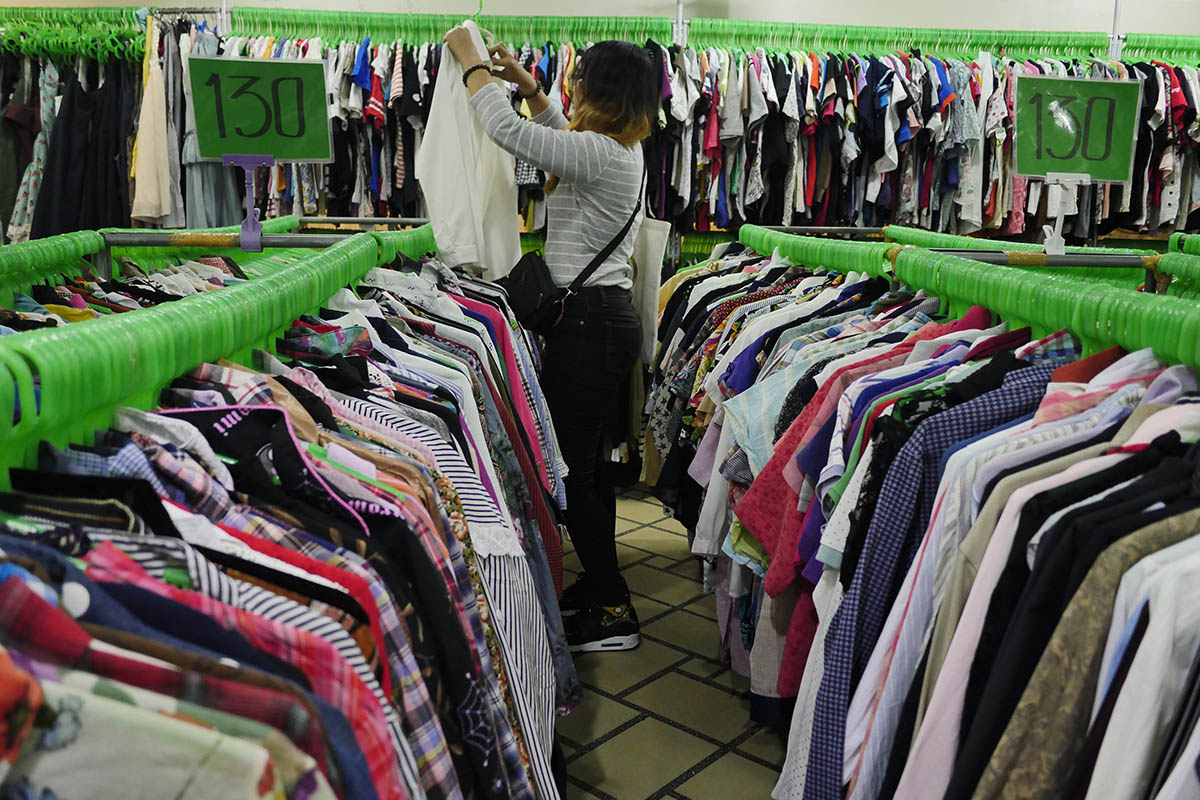 If you need to buy something new, do your research on the brand. Support fair trade and social enterprises.

But don't buy sustainable clothes if you could still live off what you already have.

100% sustainable brands are hard to find. If the clothes are not produced ethically nor sustainably, evaluate its quality and if it can be used many times.

Transparency is the first step to transforming the fashion industry. Ask fast fashion companies, "Who made my clothes?"

Don't boycott brands. Engage in healthy dialogue instead. Be patient because transforming the fashion industry will take time.

Remember fashion isn't just about trends – it's all about how you carry yourself.

Sophia, who now runs Fashion Revolution full time, admits, "We believe in the advocacy, but the advocacy is sometimes bigger than us."
But it has also given her life a complete 180. "I have to be more mindful of my actions and how it's gonna affect future generations. Buying is like voting for the world you want to live in," she says.
Are you up for the challenge of dressing more sustainably? - Rappler.com
#Detours is a column that aims to give you an inside look into the under the radar communities, groups, individuals, and practices in the Philippines.