1
Quality over quantity: House passes bills 'needed by our people' in 2015

MANILA, Philippines – Out of more than 1,000 bills filed by congressmen in 2015, only a handful were passed and transmitted to the Senate. The leadership of the House of Representatives is proud of its work: it's the quality of measures passed that matters.
"Hindi ito paramihan ng numero (This is not about how many bills were passed). We just did what was needed by our people," House Speaker Feliciano Belmonte Jr told Rappler about the 16th Congress' performance just before it went on Christmas break.
Belmonte said Congress focused on "quality and responsive legislation" rather than quantity.
The House boasts of the passage of measures that reform policies that had restricted the country's economic growth.
The "Cabotage Law" and the "Philippine Fair Competition Act," which were on President Benigno Aquino III's list of priority bills for the year, were enacted in time for his last State of the Nation Address last July.
Aside from improved economic policies, 2015 also saw a legislative push for measures that seek to provide a better condition for the labor sector. The Seafarer's Protection Act quickly passed the Senate from the House, and signed by the President in one year.
The Salary Standardization Law IV, which increases the salary of government employees, also dashed its way from the House into the upper chamber after the President certified it as urgent in November. The Senate, however, failed to ratify it in time for the first tranche of implementation by January 1, 2016.
Pensioners are also still waiting for the passage of the Social Security Act that will increase the pension of Social Security (SSS) members.
Bills that seek to improve civil protection and social services – like the establishment of a national ID system and the provision of free basic medicine – were also passed by the House. But these have remained with Senate committees for at least 3 months now.
The last chance for these bills to be signed into law is before lawmakers get busy with the campaign period, which starts in February for national posts and in March for local posts, and the change of Congress leadership in July.
Here's a quick look at the notable bills the House of Representatives passed in 2015: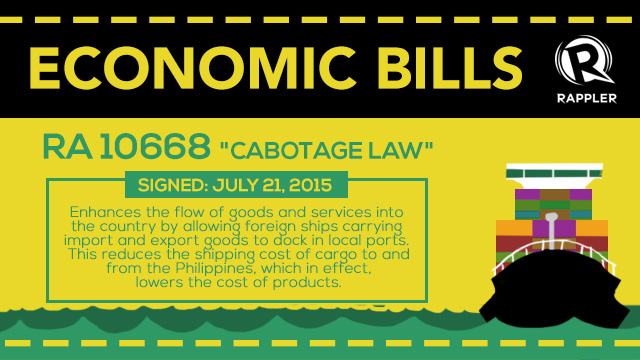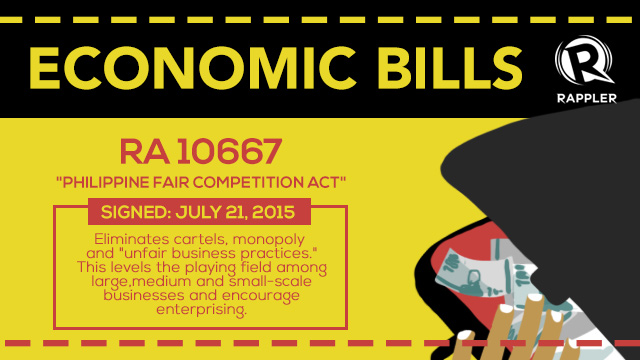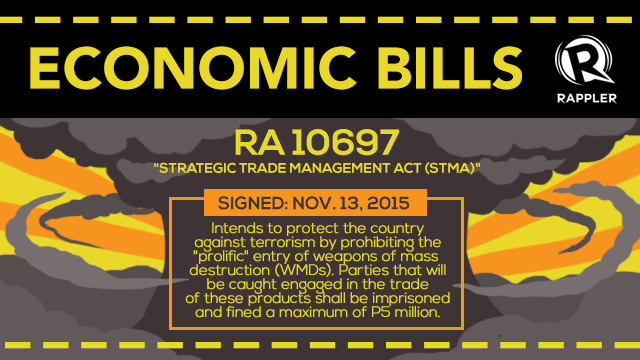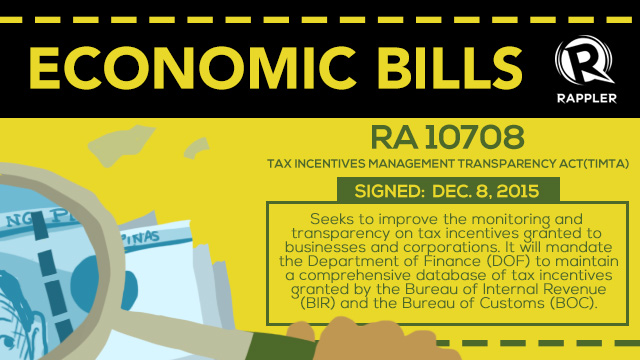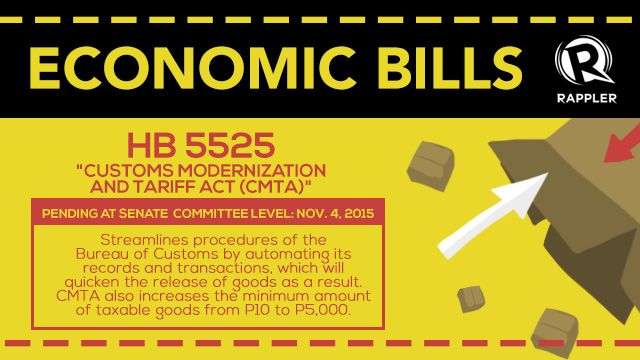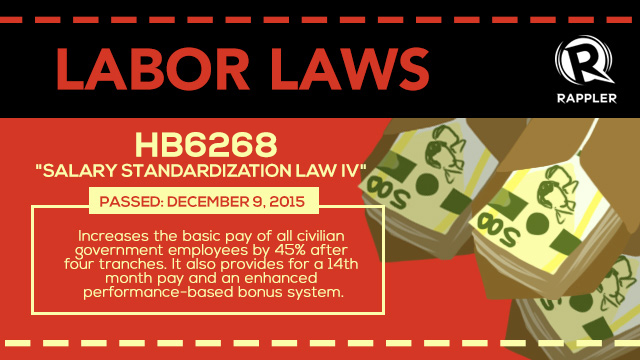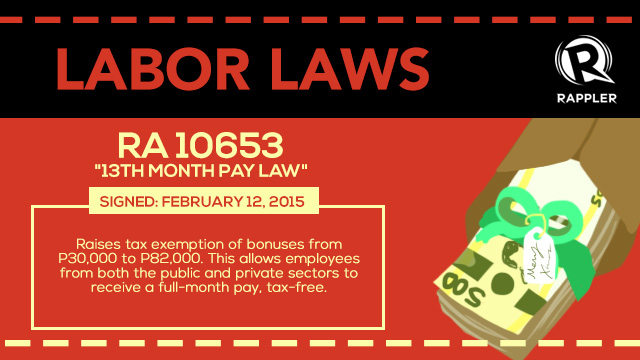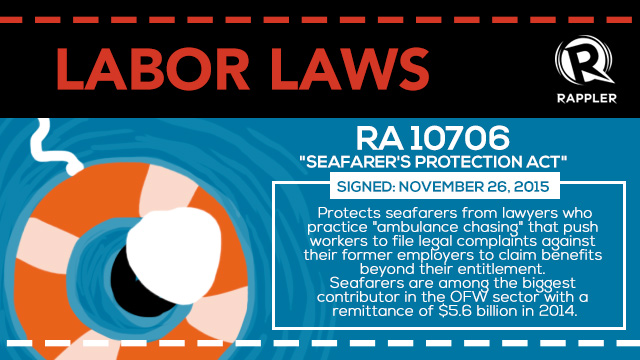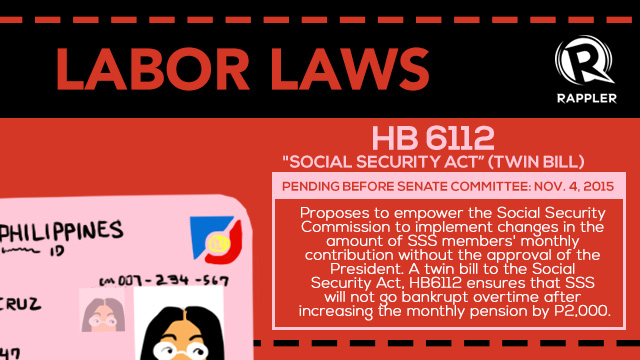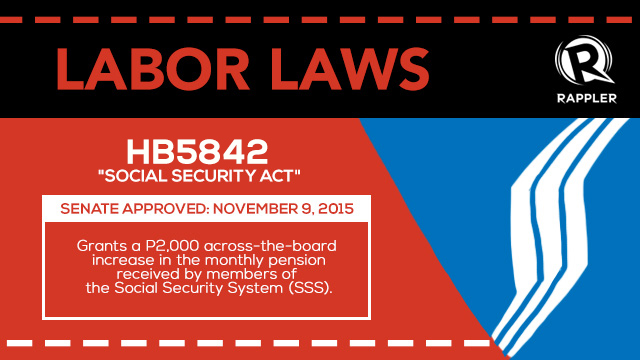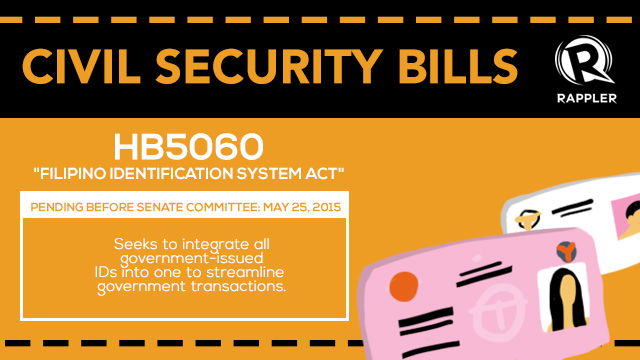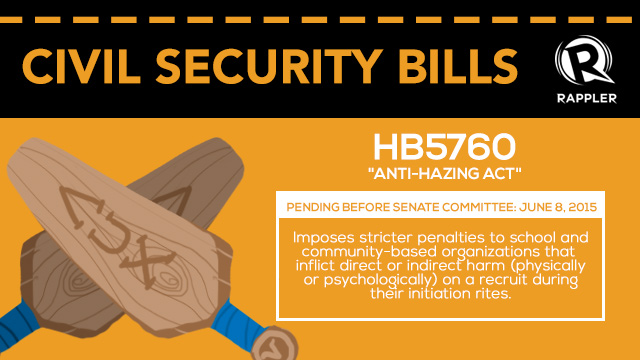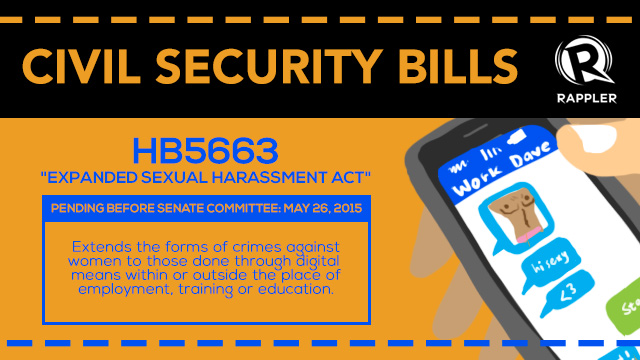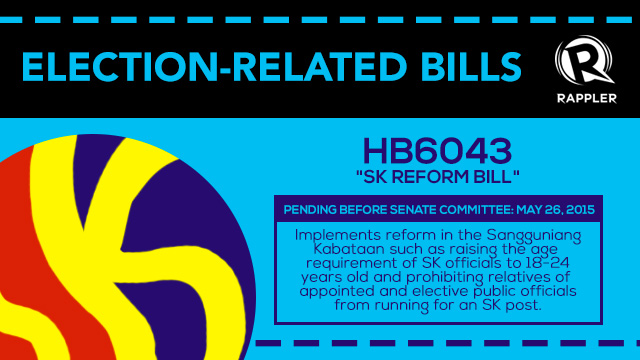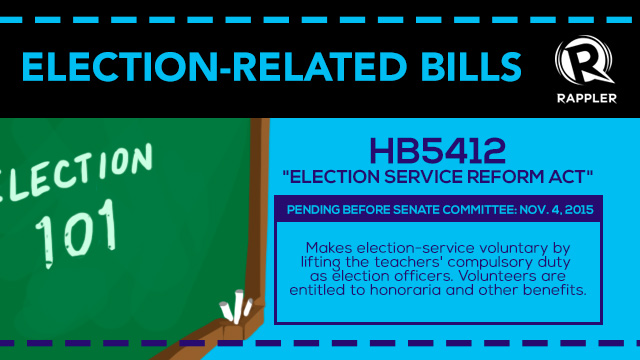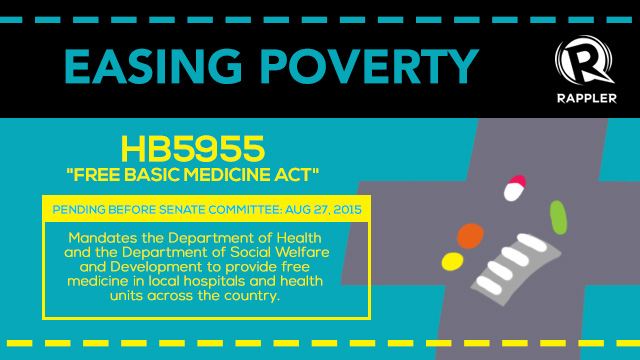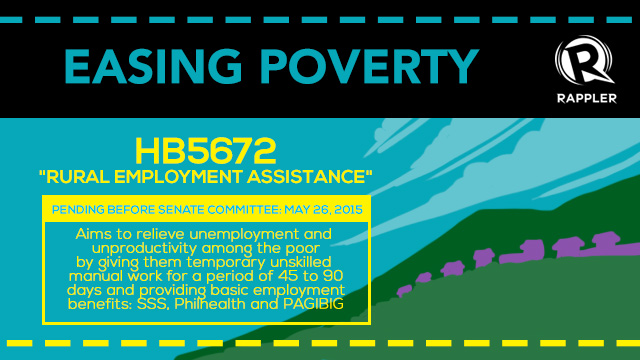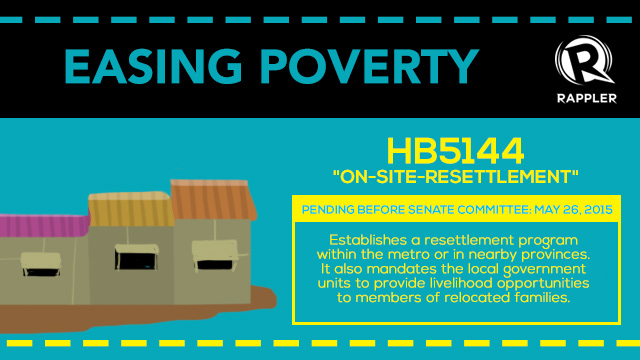 – Rappler.com