5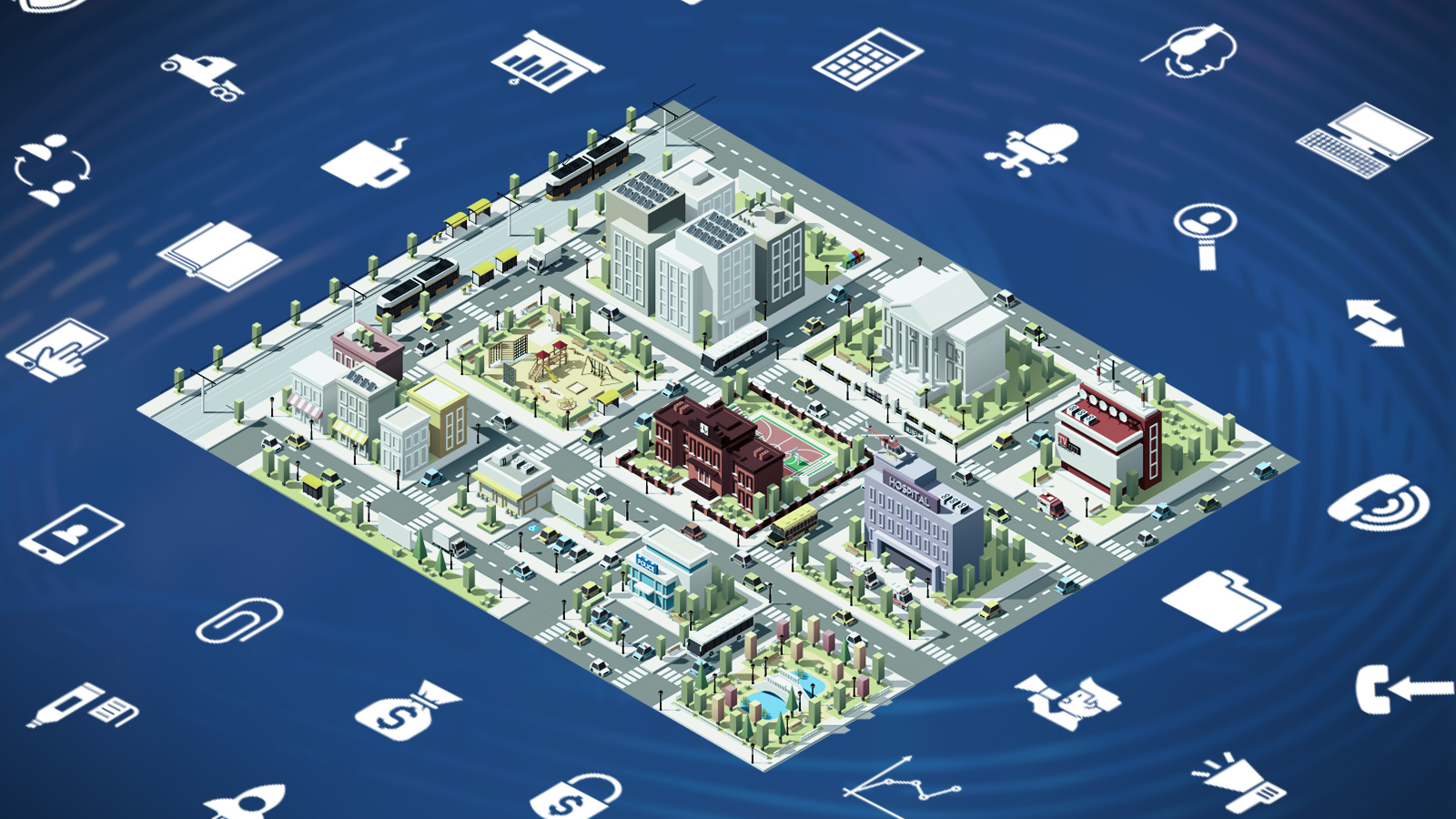 Citizen wish list for Metro mayors: Fix traffic, lower cost of living
desktop
In the long list of Metro Manila problems, what should be prioritized and where should city mayors look first? We asked our readers.
---
MANILA, Philippines – Metro Manila represents the best and the worst of the Philippines. While it is the country's seat of power, both economically and politically, it is also a stark symbol of uneven regional development and wide inequality.
While it is a place rich in history, a center of development and business, it is also a catch basin of problems that have plagued the country for ages – traffic and transportation, security, low wages, rising cost of living, and disasters, among others.



But months after the midterm elections, all eyes have turned to the country's new set of mayors, some of whom are making headlines and gaining ground on social media as they introduce new policies and unique governance styles.
Particularly popular are new mayors of Metro Manila cities, now carrying the heavy burden of coming up with creative solutions for issues that plague the country's capital, and ultimately making their respective cities much more livable.
But in the long list of Metro Manila problems, what should be prioritized and where should mayors look first? In an online survey that ran on the Rappler website, we asked our readers about development areas that matter to them the most, and what a truly "livable city" meant to them. Here's what they said:

46.9% or almost half of the respondents from Metro Manila said that traffic and transportation should be prioritized. This is a far first from the next top result – lowering the cost of living, which is at 12.6%. While traffic and transportation also topped the list for respondents from cities outside Metro Manila, their answers are much more diffused across other development areas.
Here the are top 5 areas of development our readers think should be prioritized:
1) Traffic and transportation
2) Lowering cost of living
3) Crime prevention
4) Accessibility of health services
5) Support for education services
Metro Manila traffic leads the survey with a large margin
Traffic and transportation leading the list comes at no surprise, as cities struggle to decongest roads and provide a decent mass transportation system for metro dwellers.
Numbeo, which tabulates data on quality on life for more than 200 cities, ranks Manila as 5th worst in its global traffic index, next only to Delhi, Nairobi, Kolkata, and Colombo. A study by the Boston Consulting Group in 2017, meanwhile, said Metro Manila has the 3rd worst traffic in Southeast Asia, with motorists getting stuck in traffic for an average of 66 minutes daily.
The country's mass transport system is in a much dismal state: trains are serving passengers way above their daily capacity, and commuters lament the long and uncomfortable commute that affects their work, family life, and personal well-being.
The past month put the traffic problem in the spotlight once more, as the Metro Manila Development Authority (MMDA) faced harsh criticism over new EDSA road policies that ended up inconveniencing commuters even further.
As public clamor against road and transport systems in the country escalates, government officials scramble to find solutions. A bill to give President Rodrigo Duterte emergency powers to solve traffic has been pushed several times, but it has yet to get past legislative gridlock. Policymakers are also keen on putting pressure on government agencies in charge of regulating traffic and mass transportation systems.


Metro Manila mayors are also taking up the challenge to respond to the traffic crisis. Following a 60-day deadline set by the Department of the Interior and Local Government, local government units rushed to reclaim public roads from private use.
Manila Mayor Isko Moreno was heaped with praise on social media after he ordered the unclogging of major thoroughfares like Recto, Divisoria, and Carriedo at the expense, according to critics, of poor Metro Manila vendors. It remains to be seen whether these attempts will be sustainable.
Particularly hot on traffic is Vico Sotto, the newly-elected mayor of Pasig City, which, the MMDA says, has the worst traffic bottlenecks in Metro Manila.
His first executive order after being elected was the suspension of the city's notorious odd-even traffic scheme and the creation of a traffic management task force. He has also been particularly critical of the MMDA, saying their policies have only worsened traffic on EDSA.
Rising cost of living
Lowering the cost of living comes second in our survey – also at no surprise – as rising prices of goods and services has never been more apparent in 2018, when inflation hit a 9-year high. (READ: 'What inflation means for you')
In 2019, Manila was ranked the 109th costliest city in the world by human resource consulting firm Mercer's 2019 annual Cost of Living Ranking. It jumped 29 places up from its record the previous year, the 4th sharpest climb worldwide.
The average prices of residential properties in the country has also been rising continuously, according to the Bangko Sentral ng Pilipinas (BSP). The BSP said that the average residential prices in NCR alone increased 8.7% in the first quarter of 2019, largely due to an increase in the prices of condominium units and the entry of Chinese tenants employed by offshore gaming companies.

Despite these, a study by Willis Towers Watson released in January 2019 said salaries will unlikely have a significant increase this year, as it projects the average salary increase in the Philippines to remain at a flat 6%.
How 'livable' is Metro Manila?
We also asked our readers to rate their respective cities' current performance in the different areas of development identified. Across the board, respondents from Metro Manila rated lower than respondents from cities outside.




Poverty reduction has the lowest rating in Metro Manila, scoring below average at 2.28 (on a scale of 1 to 5). This is followed by traffic at 2.51 and cost of living at 2.56. Support for education services had the highest rating, scoring slightly above average at 3.16.
Poverty is an ugly truth Metro Manila residents have learned to live with. Manila is one of the most densely populated cities in the world, and 40% of the country's slum dwellers or urban poor, are in Metro Manila.
A large number of slum dwellers live below the international poverty line or are barely earning above it, and are in living conditions that put their health and overall well-being at risk. They also have limited access to public utilities and social services, all of which are largely documented by the media and scholars around the world.
In our survey, respondents with higher income brackets (those earning P75,000 or $1,438 and above every month), had an overall lower rating compared to those with lesser income. This may be attributed to access to information, as those with higher income have better exposure to the world outside Metro Manila.
The young are optimistic
Yet a big chunk of Metro Manila's young population are optimistic about their city's development.
When asked how knowledgeable they are about their local government's city development plans, only 19% of Metro Manila residents said they're knowledgeable and 27% they're not aware of any of their plans.




But both knowledge of their city government's plans and optimism are high among young respondents, especially those who are 18 to 44 years old.
51% of those in the 25-44 age bracket said they are optimistic about their local government's city development plans. This is the same for 47% of 18-24-year-old respondents. Both optimism and knowledgeability, however, decrease as respondents become older.
The 25- to 44-year-old respondents are the most optimistic respondents from cities outside of Metro Manila.
Voters data for the 2019 midterm election show the same trend, with 46% of voters in the National Capital Region being 25 to 44. This may be due to a variety of reasons, such as access to information, with this segment also being more immersed in new information channels such as social media.
Social Good Summit
The to-fix list is long for the mayors of Metro Manila's troubled cities, but the burden of fixing these are not theirs alone.
In many and different ways, communities and citizens have stepped up to help solve challenges such as the environmental crisis and urban congestion, out of love for the country and concern for the common good.
Rappler's Social Good Summit, which will be held on Saturday, September 21, 2019, at the Yuchengco Hall in De La Salle University Manila, will bring together student leaders, policymakers, community leaders, advocates, and industry representatives, to discuss how we can cut through the noise and find avenues for constructive dialogue.
How can local governments better engage communities to help address complex problems in their local cities? Let us know in the comments below! – with data from TheNerve.co/Rappler.com