11
JBC interviews: Highs and lows in the search for the next SC justice

MANILA, Philippines – Who will make it to the Judicial and Bar Council's (JBC) shortlist of candidates for two seats that will be vacated by Supreme Court (SC) Associate Justices Jose Perez and Arturo Brion? For two days, 4 members of the JBC grilled 10 candidates vying for the two posts.
Questions ranged from what reforms should be introduced in the country's competitive Bar examinations, to the candidates' stand on recent and controversial SC decisions.
Here's a roundup of what happened during the public interview.
Cast of characters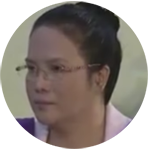 PERSIDA RUEDA-ACOSTA


Chief public attorney since 2001
Law degree from University of the East College of Law
3-time Bar exam taker, placing 4th in 1989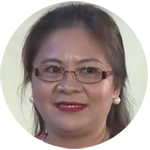 ROWENA APAO ADLAWAN


Law degree from Ateneo de Davao University - College of Law
Judge of the Davao City Regional Trial Court Branch 13
Teaches law at the Ateneo de Davao University - College of Law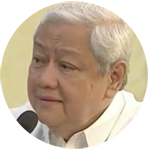 ROMULO BORJA


Law degree from Xavier University College of Law
Court of Appeals Associate Justice
Was law dean at the Xavier University College of law and currently teaches law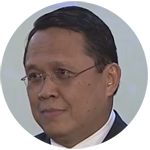 JAPAR DIMAAMPAO


Law degree from University of the East College of Law
Court of Appeals Associate Justice
Law professor specializing in commercial law and taxation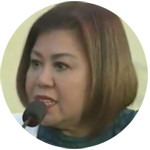 AMY LAZARO-JAVIER


Law degree from the University of Santo Tomas
Court of Appeals Associate Justice
Teaches law at the UST Faculty of Civil Law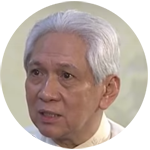 SAMUEL MARTIRES


Law degree from San Beda College
Sandiganbayan Associate Justice
Was presiding judge of the Agoo Regional Trial Court Branch 32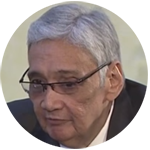 RICARDO PARAS
Law degree from Ateneo Law School
Chief state counsel since 2004
Served as assistant secretary and undersecretary of the justice department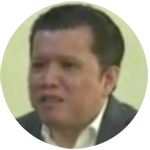 JOSEPH SAN PEDRO


Law degree from the Ateneo Law School and postgraduate degree from the Harvard Law School
Teaches law at the Ateneo Law School
Currently an independent law practitioner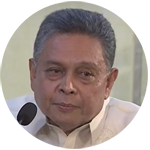 NOEL TIJAM


Law degree from San Beda College of Law
Held various positions in government agencies such as the Government Service Insurance System
Taught law at the Philippine School of Business Administration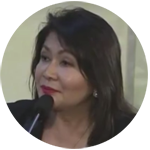 Senior citizen? No problem!
At least 4 candidates for the post were asked about how they plan to perform their duties as associate justice given that all of them are already in their 60s.
The mandatory retirement age is 70.
Chief state counsel Ricardo Paras, 60: I would certainly opt to work [as SC associate justice] until 70. This is how I work: when I assumed the position of chief state counsel, which according to my friends in the department – undersecretaries and secretaries before – they said that was a difficult job, but this is my 12th year, everyday that I learn something new, it enlightens me, it encourages me.
I wake up at 3:30 am just to read all the opinions of drafts made by my state counsels, because in the office, your honor, I do not have time to read. There are so many visitors, the secretary will call me, meetings, on the average, 3 meetings a day.
Court of Appeals (CA) Associate Justice Noel Tijam, 67: I have no pretensions that I can finish [thousands of cases] compared to the other justices in the Supreme Court. But what I'm saying is within the limited time frame, the limited period time within my judicial career, I'll be able to concentrate not only on the disposition of cases but also the judicial reforms I was trying to articulate.
I'm not fixated about going to the Supreme Court for myself…. Now, in the remaining period of my judicial career, it's more altruistic: I want to pay forward, I want to institute reforms, I want to articulate these reforms to lawyers, to judges, even to the Court, which I cannot do with authority and probably influence as a Court of Appeals justice.
CA Associate Justice Romulo Borja, 68: I don't plan to [decide on over 40 cases per month]. I cannot plan to do that without risking my health. To produce 41 cases a month, one has to engage in assembly line decision-making. I don't believe in that. Every cases must be thoroughly reflected upon, studied, reviewed.
My own average, the target I used – sometimes I exceeded, sometimes I fell behind – was 12 cases a month. It took me many years to remove my backlog. If I'm given thousand of cases, I would have to annualize/analyze that. How much can I do within the months [that is] reasonable? I would target maybe 12 cases a month as a minimum – that I'm capable of. Beyond that I'll be completely stressed out, to be perfectly honest.
Sandiganbayan Associate Justice Samuel Martires, 68: I always believe in miracle, I always believe in prayers, and I think with a little work, I might be able to reduce [the thousand] cases that is assigned to a particular justice probably by half. That would depend on my health also, but as I said, I always believe in prayers, and that's the only way I can discharge my duties and functions should I be appointed to the Supreme Court.
Cayosa asked Martires and Tijam about their health. Martires said he has not undergone any procedure, but he is taking medication to regularize his blood pressure, as prescribed by his cardiologist
Tijam, meanwhile, listed a number of procedures he went through in the past (heart bypass in 2005; angioplasty in 2012) and his regular check-ups with various doctors (consults with cardiologist at least 4 times a year; goes through laboratory tests every quarter; also consults with a pulmonologist, a prostate doctor, and a knee doctor).
Where they stand on issues
Several candidates were asked the same questions, on whether they agreed or dissented with recent controversial SC rulings. Here's where they stand on those issues.
Marcos burial (Do you agree with the SC decision?)
Enrile bail (Do you agree with the SC decision?)
GMA acquittal (Do you agree with the SC decision?)
Grace Poe's citizenship (Do you agree with the SC decision?)
On reimposition of death penalty:
On extrajudicial killings (EJKs)
Grilled by Gutierrez
JBC executive committee chairperson Angelina Sandoval-Gutierrez took the last round of questioning for each candidate, and her questions aimed to test each applicant's knowledge and mastery of the law.
The first to undergo her relentless questioning was Acosta. Repeatedly grilled over her stance on the controversial Marcos burial issue, the bail plea of Senator Juan Ponce Enrile, and the acquittal of former President Gloria Macapagal-Arroyo, Acosta was then told off by Gutierrez when the former admitted she hadn't actually read the SC decisions on these cases, but got her information from the news.
"I advise you to read more, just in case you are nominated and appointed," Gutierrez said.
"As justice of the Supreme Court, you should be knowledgeable on the aspects of the law," she added.
CA Associate Justice Romulo Borja also clashed with Gutierrez on several legal points.
Asked if the Permanent Court of Arbitration on the South China Sea dispute has an adjudicative function, Borja answered in the affirmative, to which Gutierrez countered that he was wrong.
Asked if mediation can apply to the SC, he said that he does not see "any strong reason why a compromise can't be reached at that level."
Gutierrez corrected him again, saying the SC rules on questions of law and that no mediation can apply.
Finally, Gutierrez told Borja that he had the wrong argument when asked to justify his answer on why Congress can move to abolish the judiciary's Judiciary Development Fund.
Rita Linda Jimeno, associate dean of Centro Escolar University's School of Law and Jurisprudence, also got a telling-off from Gutierrez when the two clashed on the issue of the SC decision on the citizenship of Senator Grace Poe.
Gutierrez also advised Sandiganbayan Associate Justice Samuel Martires to read up on the Arroyo case before giving his opinion. When Martires expressed his concurrence on the SC ruling on the Marcos burial case, Gutierrez told him: "You are changing history."
But there was one candidate who escaped much of Gutierrez's tough interrogation. Gutierrez began her questioning of lawyer with this opening question: Why didn't he wear a necktie?
San Pedro laughed it off, explaining that he had brought the wrong shirt by mistake and the top button wouldn't close enough for him to wear a necktie.
Gutierrez also praised San Pedro when he said he would have dissented on the SC decision granting Enrile's bail plea.
Failing the bar exams, lack of litigation experience
All of the candidates have their own extensive work experience and impressive resumes – but the JBC members still had questions for some of them.
Acosta's personal data sheet had a lengthy list of awards and honors she received as part of her government service. Yet the JBC members repeatedly asked her about her failing the bar exams twice.
JBC member Maria Milagros Fernan-Cayosa noted that no one has been appointed to the SC that has taken the bar more than once.
To this, Acosta replied that Claro M. Recto has been her inspiration. After two failures, Acosta finally passed the bar exams on her third try, placing 4th in the 1989 exams.
"Kung si Claro M. Recto ay lalaki, ako po ay babae, pero may pusong lalaki na matatag, lalaban para patunayan sa buong mundo at sa mga Pilipino na kahit tayo'y mahirap, bibigyan tayo ng pagkakataon ng Diyos na makabangon sa lusak ng kabiguan upang maging maliit na instrumento ng katarungan para sa Inang Bayan," she said.
(If Claro M. Recto is a man, I am a woman, but I have a man's heart that is strong and would fight to prove to the world and to Filipinos that even if we're poor, God would give us a chance to rise from failure to become a small instrument of justice for the motherland.)
JBC member Toribio Ilao Jr also referenced this in his question for Acosta.
Ilao: What life lessons did you learn from that journey that you may impart to present Bar examinees, to bench, bar, private sector.

Acosta: Masakit po, pero kailangan patunayan mo na may husay ka, may talino ka…. 80% bumabagsak taun-taon. Hindi pa tapos ang buhay, may bukas pa, at hindi po lahat ng judges natin ay first-timer, 'yun po ay sikreto at 'di na dapat ungkatin. Sa akin okay lang pong ungkatin sapagkat taun-taon nagbibigay po ako ng inspirasyon at motibasyon sa bawat kumukuha.

(It's painful, but you have to prove that you are capable, that you are smart… 80% fail every year. But life does not end, tomorrow awaits, and not all the judges are first-timers, and that's a secret that doesn't need to be unearthed. For me, it's okay to be unearthed, because every year I serve as an inspiration and motivation to bar exam takers.)
While the PAO chief was asked about her two-time failure, the last candidate to be interviewed was questioned on his lack of litigation experience.
San Pedro, a former official of the Philippine Stock Exchange, boasted extensive experience in private practice – but no experience in the judiciary.
Ilao and Gutierrez both pointed this out, with Gutierrez also saying that the 50-year-old San Pedro was too young to live "like a monk" among the SC magistrates.
"You are very young, you're only 50. When you join the Supreme Court, you will be like a monk," Gutierrez quipped.
"I think you should be at least 60 before you go to the Supreme Court. You are very young," she added. – Rappler.com