3
Photos show Marawi ancestral home before and after clashes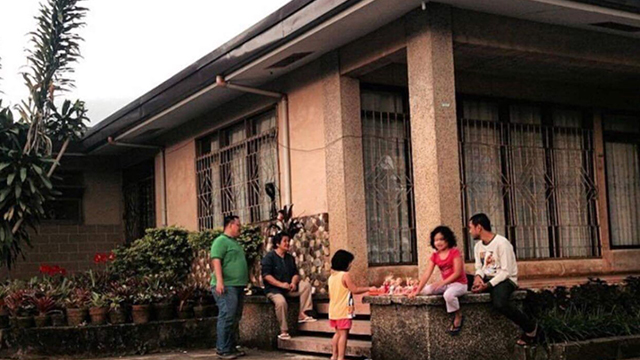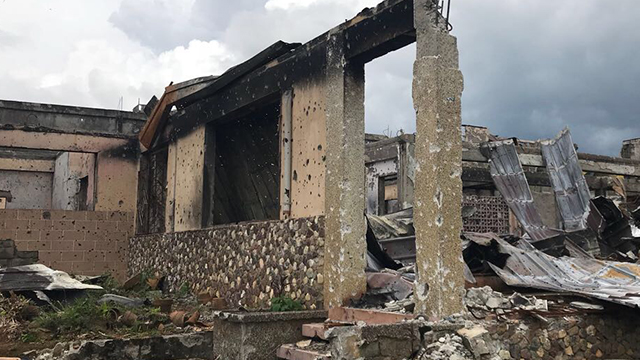 MARAWI CITY, Philippines – The ancestral house of the Alonto clan in Marawi City had pink steps and cobblestone walls. Hadja Mohmina Alonto, the wife of Senator Domocao Alonto, liked to sit there to welcome family and visitors arriving at her home that was always brimming with people.
Her grandchildren called her "ina" or mother. They kiss her on the cheek before they proceed inside the house in Pangarungan Village. She stays there to wait for more people arriving.
"It was a place of comfort talaga. Nandoon ang family at doon nagkukuwentuhan (It's where the family gathers to tell each other stories)," said Zia Alonto Adiong of the clan that rules the province.
The house also has a rich political history. In the '80s, it served as the headquarters of the political opposition during the dictatorship of Ferdinand Marcos. Adiong said it's where they printed "Hindi ka nag-iisa (You are not alone)" shirts to support Cory Aquino's presidential bid.
Adiong, an assemblyman of the Autonomous Region in Muslim Mindanao (ARMM), also serves as crisis spokesperson of the provincial government.

The ancestral house that was built in the '50s is gone now, blown to smithereens by successive air strikes that targeted Maute Group fighters who occupied the home of a former senator.
The pink steps and the cobblestone wall are practically all that's left of the structure.
Adiong said he felt initially estranged from the house he grew up in. "At first there was denial. Is it really my house?"
But the initial shock soon made way for old memories flooding in. He found himself on his knees as military officers who brought him inside the battle area watched.
"I did not imagine the extent of the damage. I saw photos and thought we could still restore it. It's a different feeling just seeing the photos. When you see actually see the destruction, you can begin to imagine how it was destroyed. You imagine where the bullets hit and where they came from," Adiong said.
He blamed the Maute Group that occupied their house. "They did not respect our home. For them it was just a defensive position," said Adiong.

Adiong had long known the house is gone. He saw drone footage of the house when it was first hit by air strike in June. But seeing photos and video footage of the destruction is different from actually being there.
"I was really confident na hindi ako iiyak. Hindi ako magiging emotional. Iba pala kapag nandoon ka na (I was really confident I was not going to cry. I will not be emotional. It's different when you're already there)," Adiong said.
Face to face with the destruction, he held the bullet-ridden walls with his hands. He smelled gunpowder in the air. He walked carefully on top of the rubble.
"You remember the people you love, 'yung (the ones) associated sa bahay na 'yun (to that house)," Adiong said.
His loved ones are buried in the compound. He looked for his grandmother's grave and whispered, "Nandito na ako (I am here)."
They couldn't stay long in the compound. Shots were being fired not too far away as troops push to end the war that has dragged for over 4 months.
Adiong left with a promise that they will rebuild their home.
"Ibabalik namin sa dati. Itatayo namin ang original design niya. Some of the structures we will maintian para at least ma-remind kami sa pinagdaanan ng family (We will rebuild it to its original design. Some of the structures we will maintain so at least we will have something to remind us of what the family went through)," he said.
Thousands of displaced Marawi residents have yet to see what happened to their homes. (READ: Marawi mayor gets emotional seeing houses inside battle area)
"They need to be ready," said Adiong. – Rappler.com