11
LOOK: Gov't illustrations of Marawi rehabilitation plan

MANILA, Philippines – The rehabilitation work inside the former battle area in Marawi City will begin as scheduled in June 2018 despite some delays in the proposed contract with a Chinese-led consortium, according to the government.
The government opted for a Swiss Challenge method to award the contract. The final project design of the consortium was supposed to be presented on Friday, May 4, but was postponed.
Marawi rehabilitation chief Eduardo del Rosario said the Swiss Challenge could be scheduled next week. Other companies may "challenge" the plans of the chosen consortium.
The government is expected to award the contract by May 31. The work inside the former battle area will cost the government P17.2 billion, based on initial estimates.
Below are illustrations approximating the structures the government intends to build inside the former battle area, based on a Del Rosario's PowerPoint presentation in April.
Click the Next or Previous buttons below to navigate. You may also swipe left or right.
---
MARAWI SITE DEVELOPMENT PLANS
THE MAIN STREET: Gomisa Avenue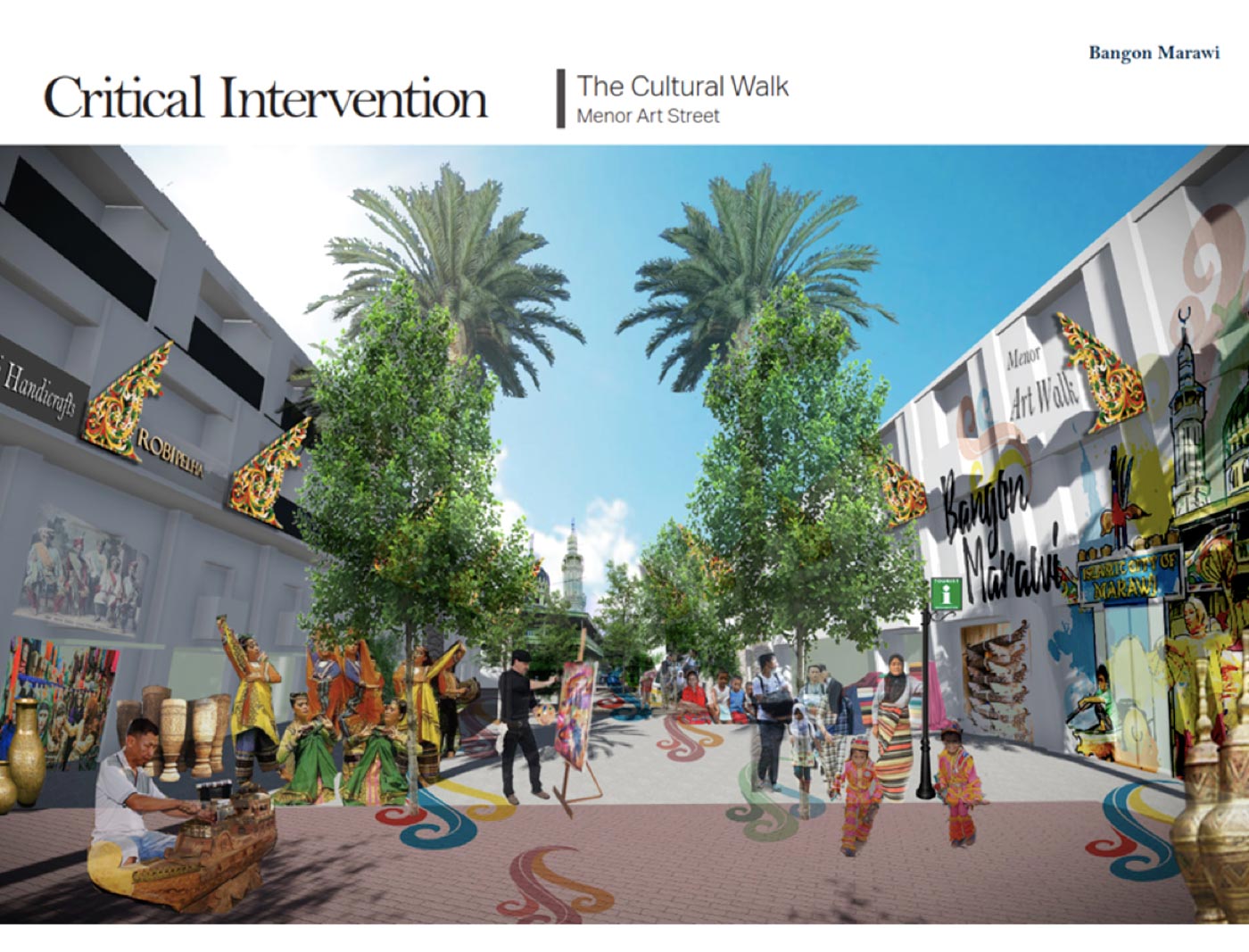 THE CULTURAL WALK: Menor Art Street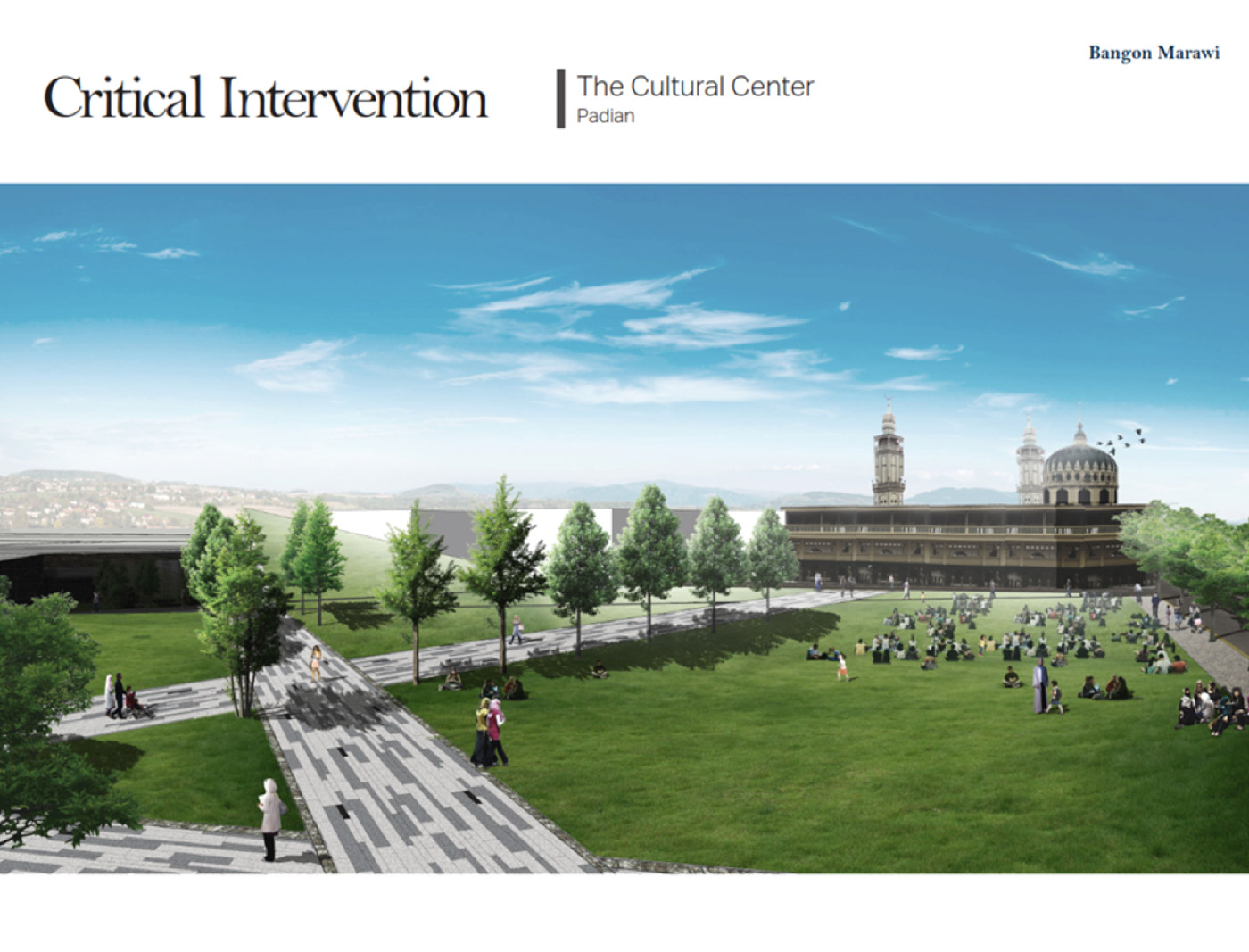 THE CULTURAL CENTER: Padian
THE MARKET: Padian Market Place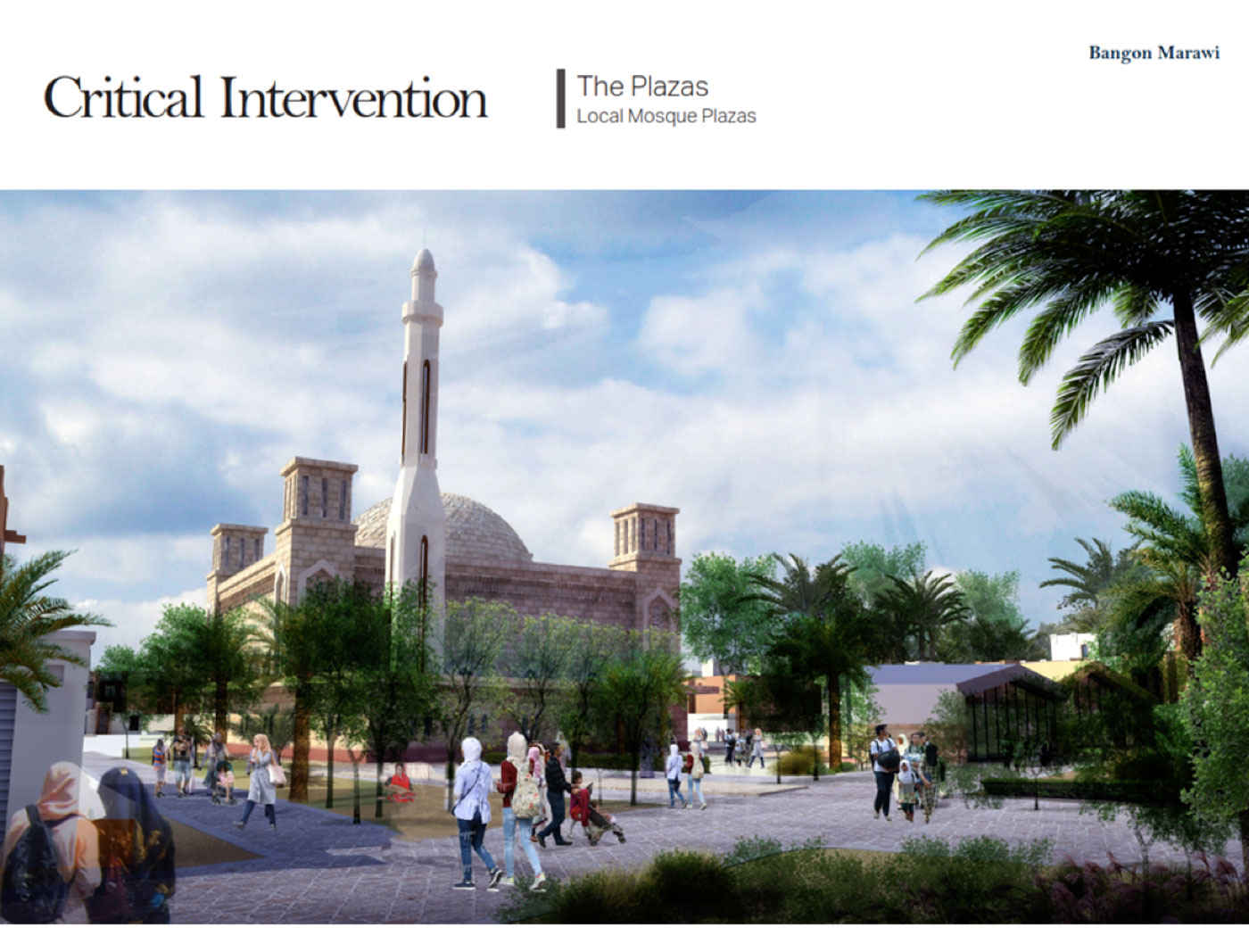 THE PLAZAS: Local mosques plazas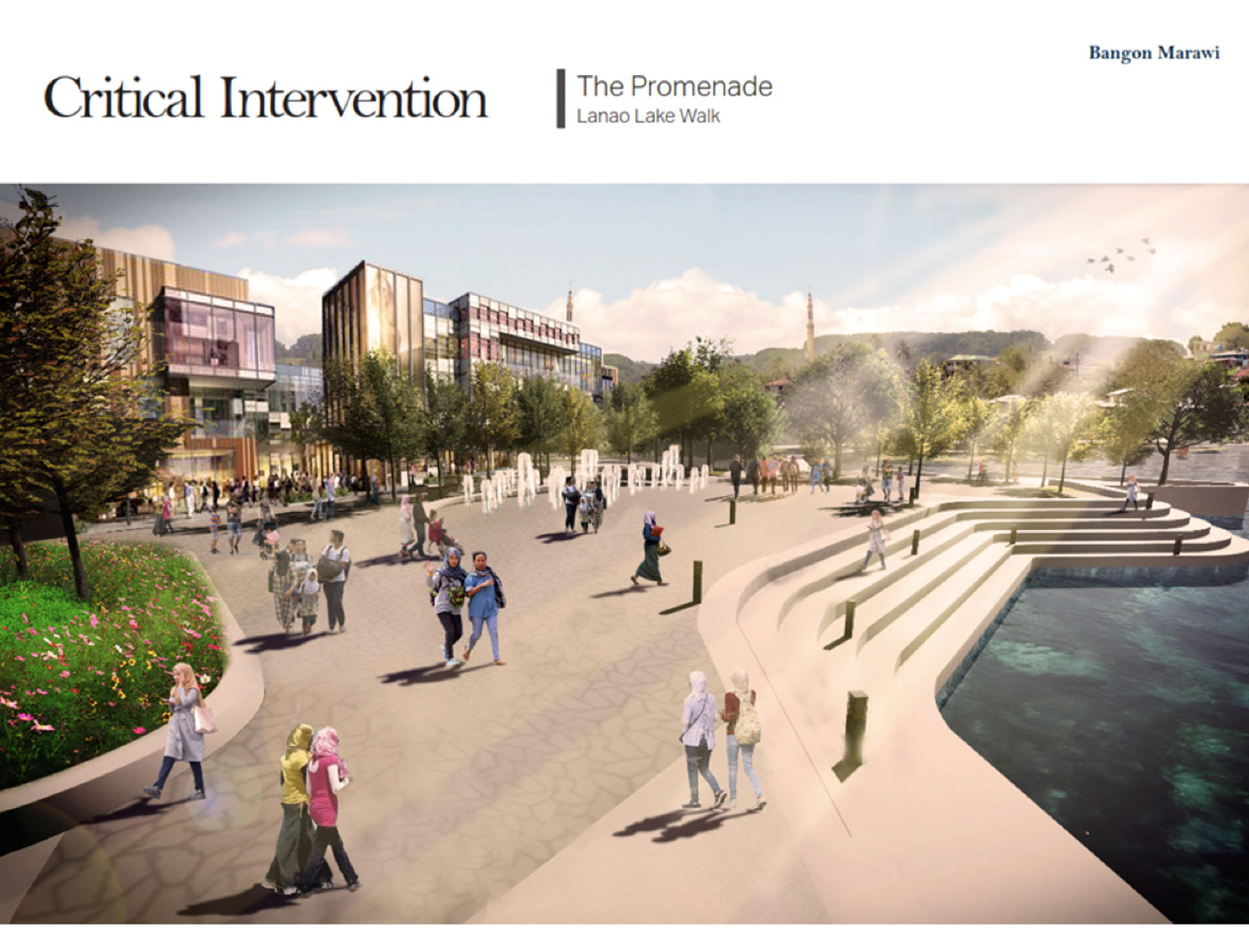 THE PROMENADE: Lanao Lake Walk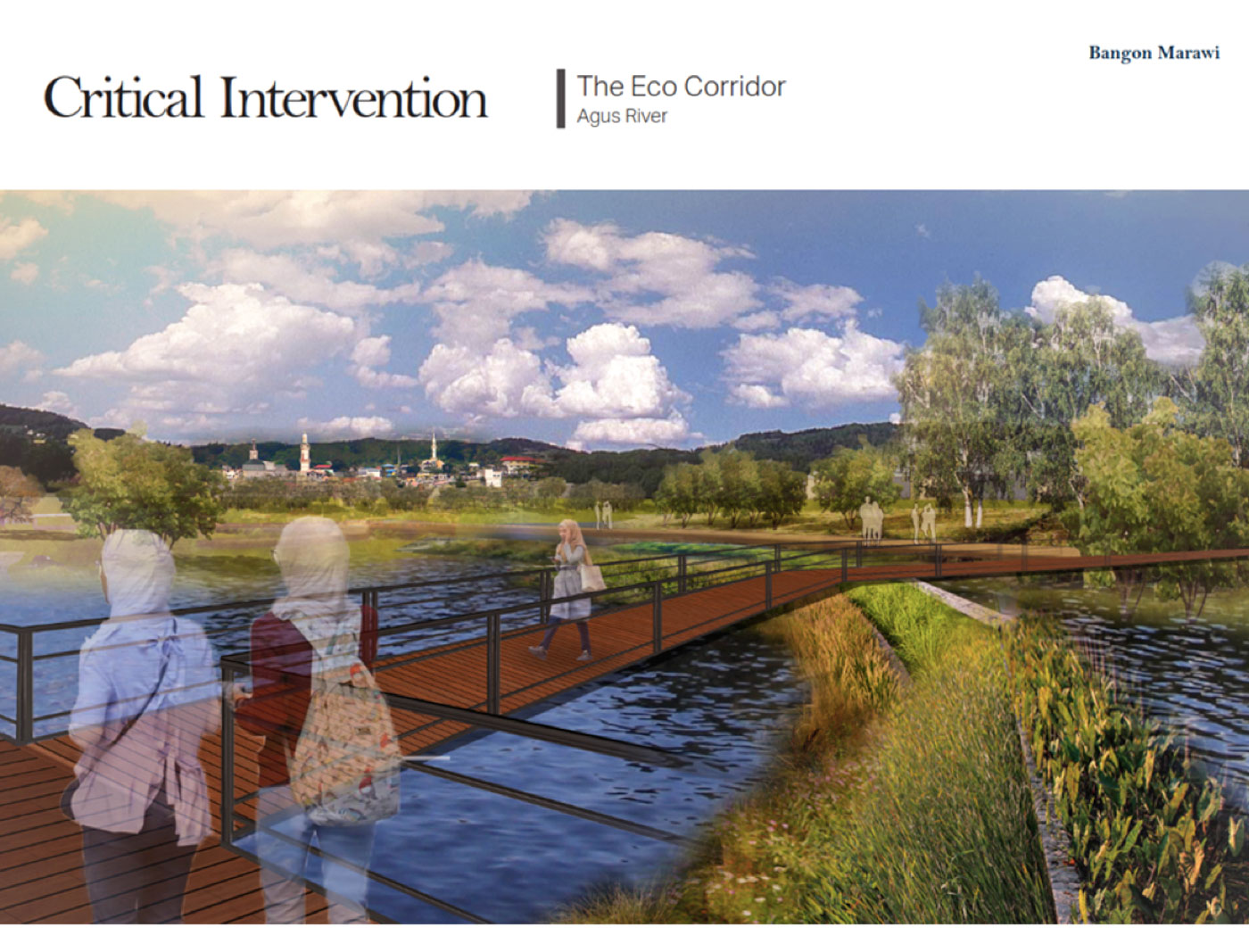 THE ECO CORRIDOR: Agus River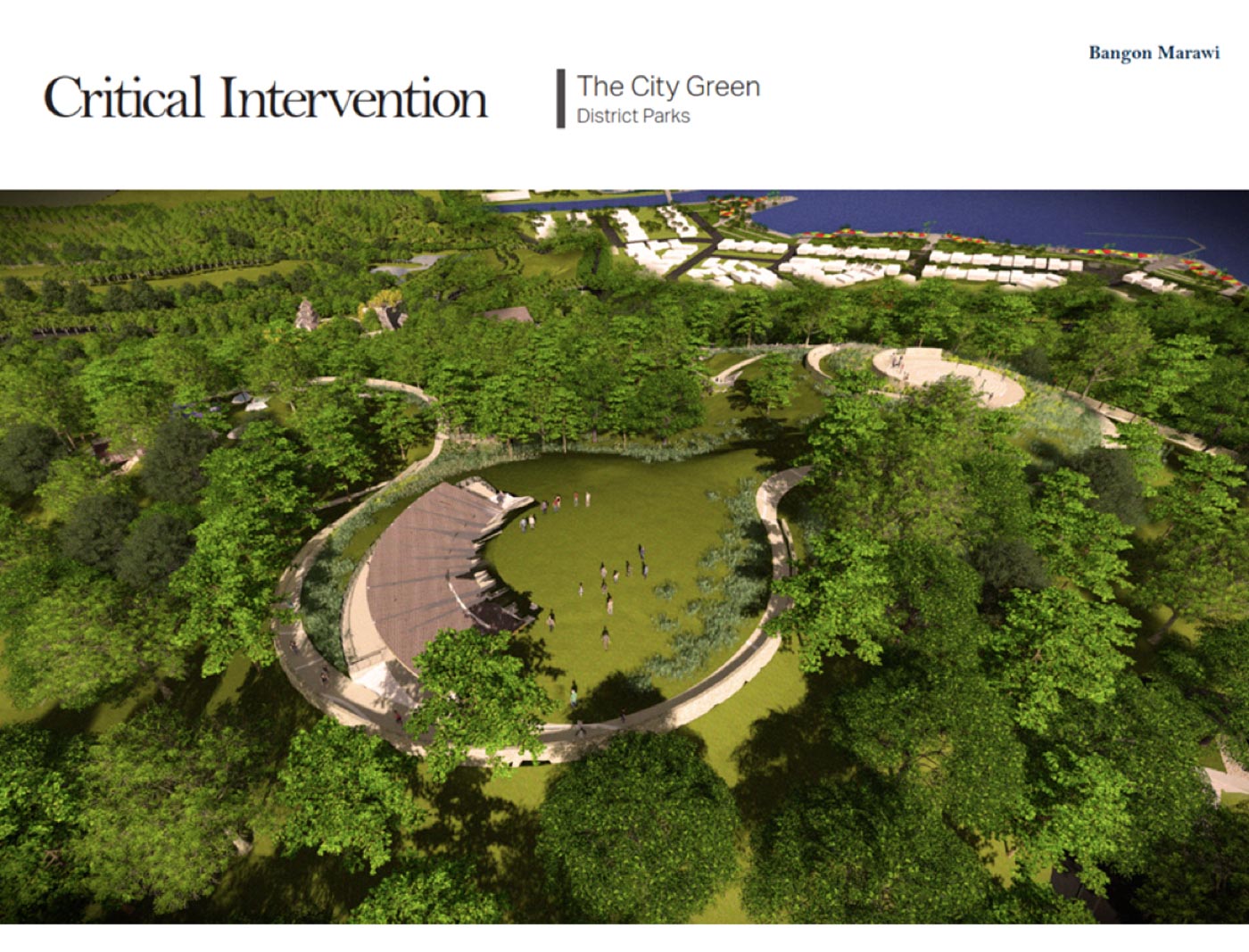 THE CITY GREEN: District parks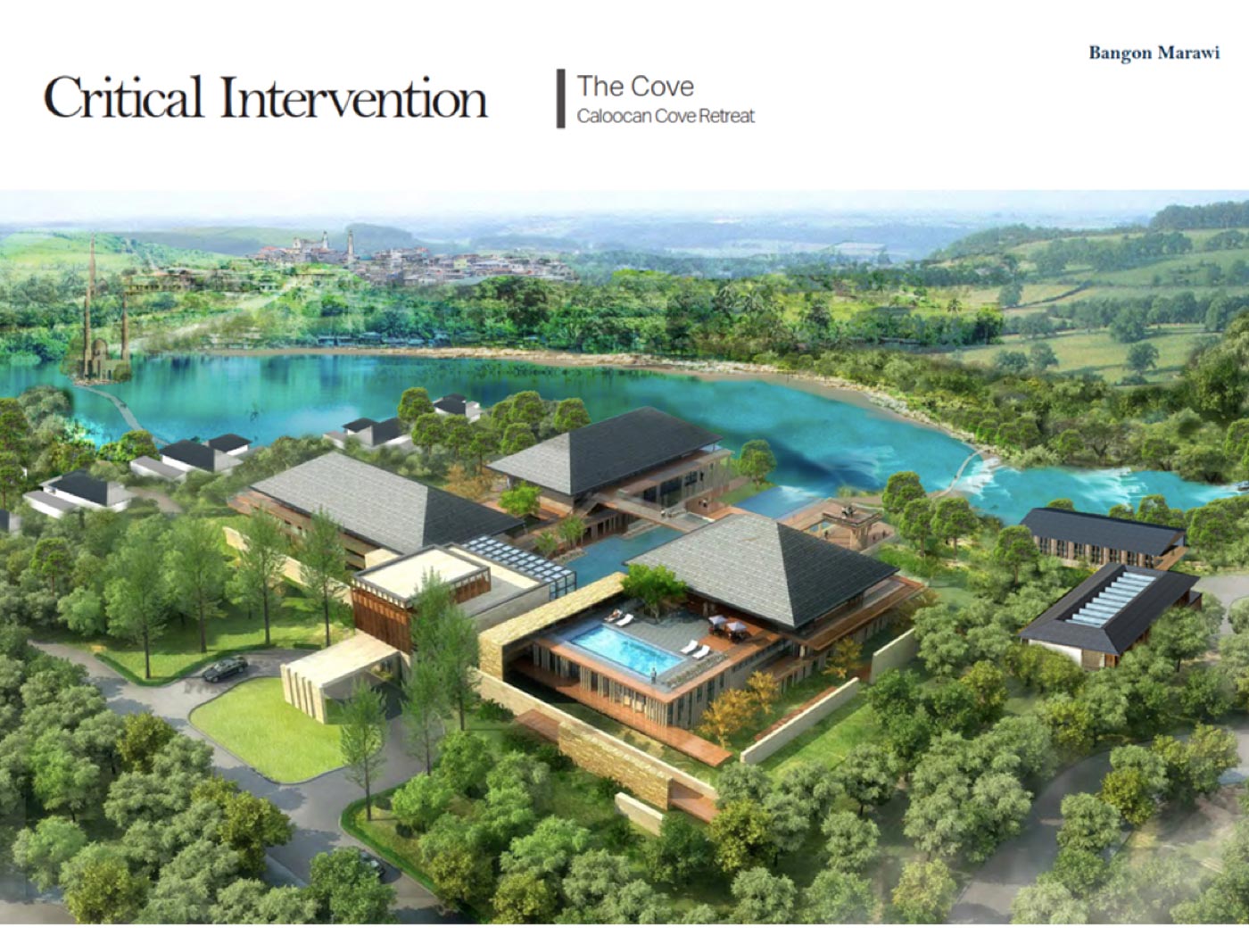 THE COVE: Caloocan Cove Retreat
Construction work inside the former battle area will include debris management and construction of various public infrastractures like roads, classrooms, barangay halls, Madrasah, and convention hall.
Task Force Bangon Marawi spokesman Assistant Secretary Kristoffer James Purisima said the government is in the final stage of negotiations with the Chinese-led consortium.
"Negotiations are still ongoing. We are finalizing the terms of the contract. Once this is done, we will continue with the Swiss Challenge. Konti na lang (There are a few details left), Purisima said.
Another consultation meeting was held on Thursday, May 3. Del Rosario met again with the local government and representatives of displaced residents. (READ: Experts push for community-led Marawi rehabilitation)
Marawi residents are concerned they will be displaced by government plans there. Del Rosario assured them no land will be forcibly taken. (Q and A: Marawi rehab chief seeks to ease fears of land grabbing)
"The final consulation went well yesterday," Del Rosario told Rappler on Friday.
The Marawi siege will mark its first year on May 23. – Rappler.com