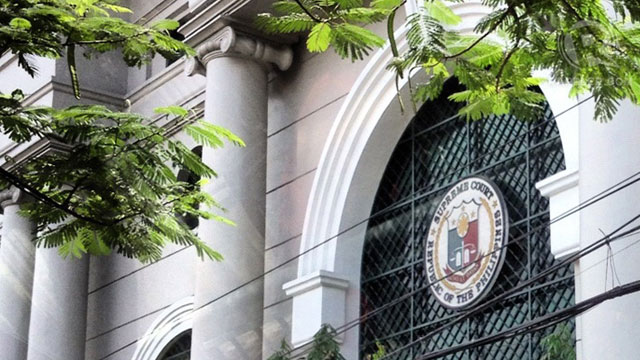 MANILA, Philippines - A party-list group will ask the Supreme Court on Wednesday, October 31, to compel the Commission on Elections (Comelec) to move the deadline of voter registration from October 31 to January 12, 2013.
The Kabataan party-list group will file a petition at the High Court at 11 am to have the voter registration extended for almost 3 more months, saying the Comelec illegally set the last day of the registration on October 31.
The Comelec's deadline for voter registration is 5 pm today, Wednesday, October 31.
Kabataan party-list group president and general counsel Terry Ridon said that according to Section 8 of the Voter's Registration Act, voter's registration shall be conducted daily by the poll body within regular office hours except "during the period starting one hundred twenty (120) days before a regular election and ninety (90) days before a special election."
Following this timeframe, Ridon said Comelec could only stop voter registration within the prohibitive period of 120 days.
Kabataan partylist Rep. Raymond Palatino said they also sent a letter to Comelec on October 24 where they requested to for a longer voter registration period.
"At the core of the issue is every voter's right to suffrage. COMELEC must, at all times, ensure maximum voters' participation in elections, and not hinder the democratic right to vote by imposing illegal deadlines," he said.
Ridon added that the SC itself, in an earlier ruling, has nullified a 2009 Comelec resolution which also set the deadline for voter registration for the 2010 elections on October 31, 2009.
In Kabataan v. Comelec, the SC ordered Comelec to extend the voter registration period from October 31 2009 to January 9, 2010, saying "the clear text of the law thus decrees that voters be allowed to register daily during regular offices hours, except during the period starting 120 days before a regular election and 90 days before a special election."
Comelec chairman Sixto Brillantes has said however that the period for voter registration will not be extended anymore because the public was given 2 years to do it. - Rappler.com