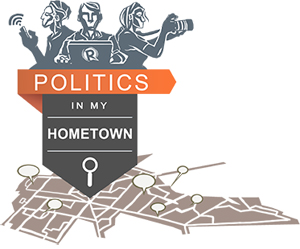 "Politics in My Hometown" is the reader's corner on #PHvote, a space for first-person accounts on how campaigns and elections, governance, and service delivery are in your locality. Send to phvote@rappler.com your 800-word essay, collection of photos, videos, or any medium through which you can best tell your story. A photo and note about yourself will be a good idea.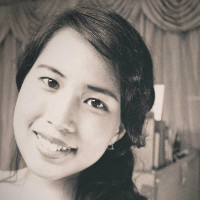 CAGAYAN DE ORO CITY, Philippines – I remember the day Typhoon Sendong finally left our peaceful and laidback city shortly before Christmas of 2011. Many got displaced from their homes. Many went missing. Many died. Many got shocked and traumatized.
It was a city that was unfamiliar with intense floods and rains. It was a city that was proud and friendly of its river, the Cagayan de Oro River. The disaster was so tremendous and unexpected that even the local government could not help the thousands that were displaced.
(Check out Rappler's stories in the aftermath of Sendong here. – Ed.)
The Rotary Club partnered with ShelterBox, an international organization that helps provide disaster relief goods and shelter to those affected by disasters in different countries. A few days after Typhoon Sendong came here, their volunteers happily assembled 350 tents for the victims.
A tent was big enough to comfortably fit a family of at least 5. It was a more comfortable shelter for the victims than classrooms in public schools. In public schools, there were more than 20 families cramped in a single small classroom, with little access to sanitation. When classes resumed, the families had to move out of the classrooms and camp out in the school grounds. It uncomfortable for both the victims and the students.
There were still available and unoccupied tents from ShelterBox. However, the local government refused to allow, much less help, the organization transfer the victims from the school grounds to the area where the tents were pitched.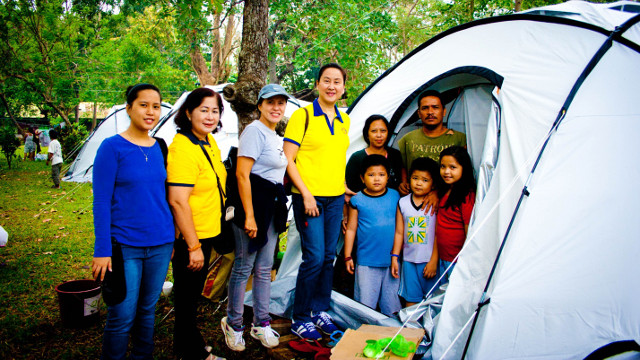 One of the tents provided by Shelterbox to Cagayan de Oro resident who lost their homes to 'Sendong.' Photo by Athena Marie Yu
Local government officials said a process had to be followed by disaster victims before they could be allowed to avail of the group's charity—a victim must prove that he or she is a resident of the city, and that one way to do that was to show documents that the victim is a registered voter of Cagayan de Oro.
This enraged not only the victims but also the people who wanted to help them.
Let us assume that the requirement was for the purpose of organizing the victims so that their relatives could locate them easily. Still, it was a bit heartless and insensitive to the people who could not provide the evidences they were asking for. People had their homes flooded and their things washed away.
The most heart-breaking part about it was that the people who could not provide voters' documents were the marginalized—those who lived in the streets, those who were usually unheard of, and those who were ignorant of the government policies because they had no access to the local government.
In politics, they say, you make choices, decisions. And I think that the mayor of Cagayan de Oro, Vicente Emano III, made the wrong move in setting that kind of condition before victims could avail of help.
People and organizations were prepared to give services and donations, but they had to beg the authorities to allow them to do so. The victims had reason to be dissatisfied then, as the city government chose organizaing for orderly evacuation over providing unconditional help to all.
Now that a year has passed, people who were dissatisfied by Mayor Emano's unpreparedness and shortcomings during Sendong's visit and its aftermath have begun to forgive and forget.
It is interesting to note that Mayor Emano has been mayor for multiple terms already. He is running for re-election this year, and it seems he still has strong support from voters. (Emano was mayor from 1998 to 2007, vice mayor 2007-2010, and won as mayor again in 2010. – Ed.)
He is popular, charismatic, and influential. Apparently, many people see him as a man worthy of such power. This is Filipino political culture, I guess—supporting who is more popular and powerful rather than the one who has sincere interest to serve the public. I wonder when we will begin to see that those who really want to serve are the ones who should be entrusted with that political power.
Edmund Burke said: "To govern according to the sense and agreement of the interests of the people is a great and glorious object of governance. This object cannot be obtained but through the medium of popular election, and popular election is a mighty evil." I hope we voters will be able to tame that "mighty evil" to serve our interest. – Rappler.com
Ms. Yu is taking up interdisciplinary studies, specializing in management and psychology, at the Ateneo de Manila University.