BACOLOD CITY, Philippines - Oops! The "Team Patay" poster of the Diocese of Bacolod City violated rules on posting campaign materials.
The Commission on Elections has nothing to say about the Church advocacy to junk 7 senatorial candidates for supporting the Reproductive Health law, a measure that the Church vigorously opposed. But the poll body cannot allow it because the poster is oversized.
Bishop Vicente Navara confirmed he received a notice from the Commission on Elections (Comelec) asking the Diocese to take down the poster.
"They said that the size of the poster with the names is not within the specifications of the Comelec. They said that within 3 days, we will have to change that," Navara told Rappler.
Comelec Resolution 9615, the implementing rules for the Fair Elections Act, says posters of any material should not be bigger than 2 feet by 3 feet.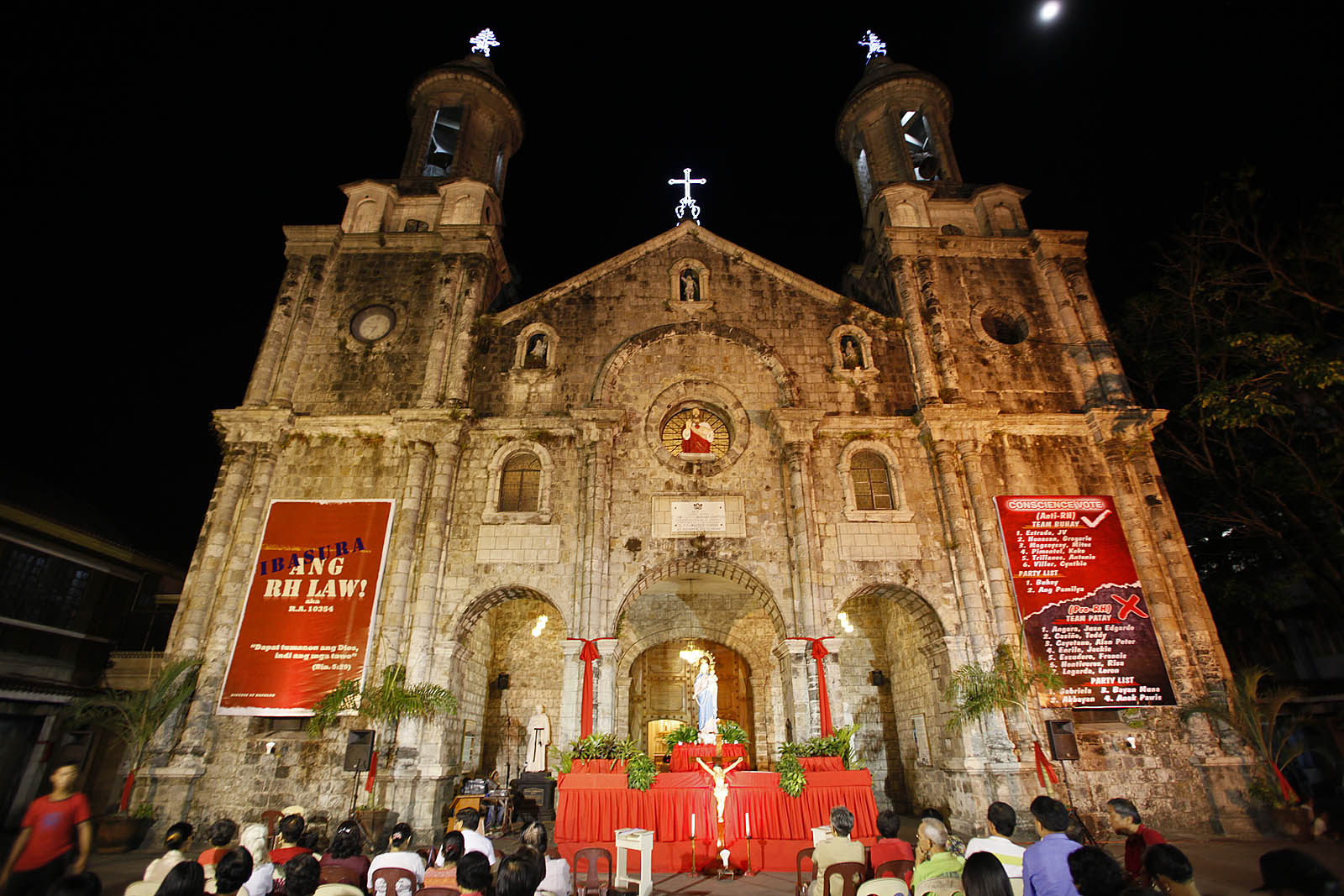 (PHOTO BY CHARLIE SACEDA)
The bishop said he already referred the Comelec notice to his colleagues in the diocese. "We'll do something about it," he said.
But it's not the end of the "Team Patay" campaign. Navara said they will just replace it with a poster that follows Comelec rules.
"I think it's not political anyway. It's just a guidance for the people," Navara said. - Rappler.com
---