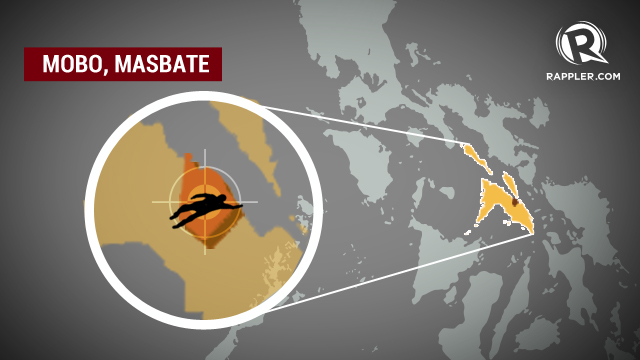 MANILA, Philippines - A candidate for vice mayor in a Masbate town succumbed to gunshot wounds on Sunday, March 3.
Isagani Lupango, captain of Barangay Tugbo in Mobo, Masbate, died a day after he was shot by unidentified men outside the Mobo Sports Coliseum.
Col. Generoso Bolina, spokesman of the military's Southern Luzon Command, said Lupango was shot in the stomach and left thigh.
Authorities found two empty shells and two slugs from a .45 caliber pistol in the crime scene.
Lupango is a candidate of the Nationalist People's Coalition. He was up against two other vice mayoral aspirants: Julius Aban of the Liberal Party, and Freddie Serra, an independent.
Data from the PNP Directorate for Operations showed that since the election period began on January 13, 17 cases of election-related incidents have been recorded.
The PNP identified Masbate as one of the 15 hot spots or areas prone to violence in 2013. - Rappler.com