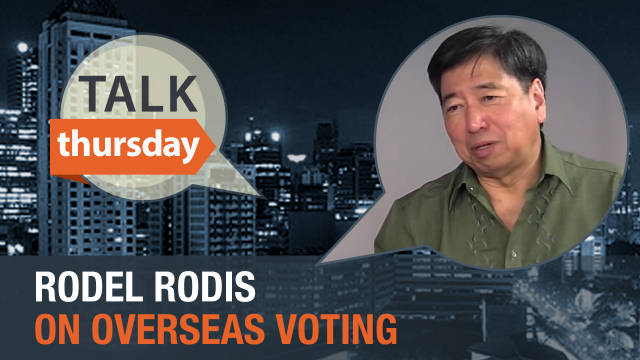 MANILA, Philippines – Filipino voters overseas have won their battle to have over 238,000 them reinstated for the 2013 elections, but they have another legal hurdle to overcome after this.
The requirement in Republic Act 9189 that requires overseas registrants to sign an affidavit of intent to return to the country within 3 years continues to discourage more voters abroad from signing up.
According to San Francisco-based lawyer Rodel Rodis, the provision pushed by then Makati Rep Teodoro Locsin Jr and other problems in the law are the reasons that only 300,000 new voters registered for 2013, short of the one million that the government originally targeted.
The bill seeking to repeal that provision was already passed by Congress before it went on recess, and is now awaiting for the president's approval.
"It's as if people in the Philippines don't care about people overseas. Their right to vote isn't an issue for people in the Philippines as long as the remittances come in and the economy remains stable," Rodel Rodis lamented in a #TalkThursday interview with Rappler CEO Maria Ressa on February 28.
Rodis, president of the US Pinoys for Good Governance (USP4GG) lobby group, fled the Philippines during martial law, but returned after the EDSA Revolution in 1986 to ask President Corazon Aquino to grant Filipinos abroad the right to vote and dual citizenship.
Provisions for overseas voting were then included in the 1987 Constitution, but the implementing law was passed only in 2003.
Watch the full interview here.
The Commission on Elections (Comelec) automatically deactivated the record of 238,557 overseas voters after they failed to vote in two successive elections – in 2007 and 2010 – as provided in the election code.
The number of overseas voters who would have been delisted is almost the size of voting population in the province of Nueva Vizcaya, which has 233,998 registered voters this year.
In the last elections, 238,557 was 1.22% of the total votes earned by leading senatorial candidate Ramon Revilla Jr, or 15.65% of the votes earned by leading partylist group Ako Bikol.


However, on Tuesday, March 5, chair Sixto Brillantes Jr told reporters that they had come up with a new resolution allowing the delisted voters to vote in 2013.
"All they have to do is vote in the coming elections. If they vote, that means they are activated. Those who fail to vote will remain deactivated," Brillantes said.
The decision came after Rodis met with the commissioners last Friday, and raised the possibility of their group asking the Supreme Court to issue a temporary restraining order on the Comelec resolution deactivating the records of the overseas voters.
According to Resolution 9567, which was issued in December, these voters were required to submit a manifestation of their intent to participate in next year's national elections on or before December 21. Only 29 complied.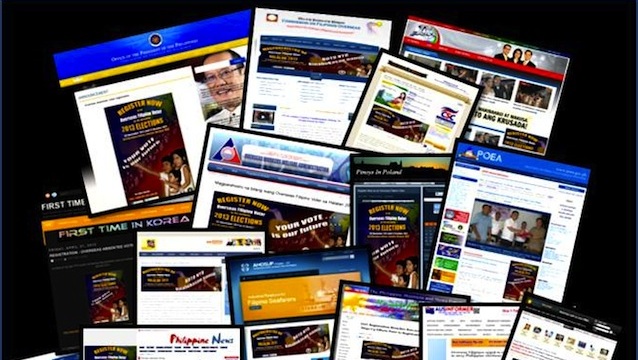 Short notice
Rodis noted that the 238,455 names could have been taken off the list in 2011 to give them a full year to fix their situation in time for 2013, but the Comelec simply "denied them."
In 2011, Rodis and fellow lobbyists traveled to Manila to meet with Brillantes, who told them he understood their plight and promised that even if technically they should be taken off the list, Comelec would allow them to vote in 2013.
So when the poll body announced the deactivation of records in December 2012 – 6 months before the elections – they were caught by surprise.
"Those working on the ships complained that the law says you can vote only where you register. A lot of them don't remember what port they were when they registered, so how could they go back to register there?" he said.
To begin with, Rodis said, the resolution to deactivate the voters' records after failing to vote in two consecutive elections was based on a 1965 law. He said it only applies to people voting in the Philippines and in any case is prior to 1987.
"We say that the 1987 constitution provides a different framework," the lawyer said.
"What is so dismaying is that we have been raising this issue, and there has been no traction (…) there is a total indifference to the issue of suffrage for overseas Filipinos," he said.
He said that if politicians believed overseas Filipinos could make a difference in the vote, then they would have listened to the latter's sentiments.
"If overseas Filipinos had the right to vote, they would be able to get Congress to amend the law, change it, make it more transparent and more able to address [their] issues," Rodis said.
Overseas voters will be allowed to vote from April 13 to May 13. – with reports from Reynaldo Santos Jr/Rappler.com