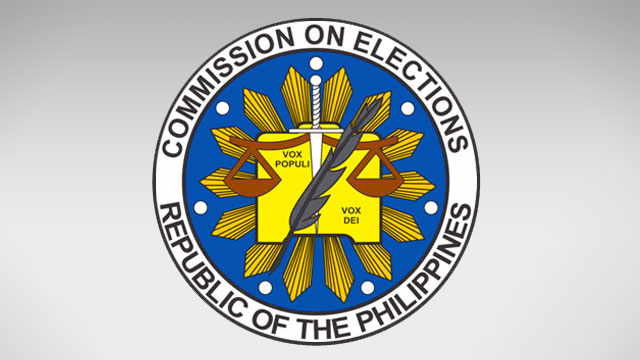 MANILA, Philippines -- The Commission on Elections (Comelec) has decided to reinstate the hundreds of thousands of overseas Filipinos whose registration as voters it earlier deactivated.
But there's a catch: not all of them will be allocated ballots when voting period runs from April 13 to May 13.
In Comelec Resolution 9653 -- the same resolution that restored 238,557 overseas absentee voters (OAV) to the voters' list -- it was resolved that only 20 percent of these voters will be allocated ballots
The resolution was promulgated on March 5, but copies were made available only on Thursday, March 7.
With that allocation, only more than 47,000 ballots will be printed for the 238,557 reinstated overseas voters.
Comelec Commissioner Lucenito Tagle, who chairs the commission on overseas absentee voting, explained that they don't expect all of these reinstated overseas voters to actually vote this year.
Their registration was deactivated after they failed to vote in the 2007 and 2010 elections, grounds provided in the election code. Their removal from the voters' list was announced in December 2012, prompting Filipino groups based abroad to lobby the Comelec to reconsider.
"Based on our studies, not all of the registered voters vote. There are many who don't. So for this elections, we also don't see all of them voting, even here locally," Tagle said.

Tagle cited the OAV turnout in 2010, where only 150,000 of the total 580,000 registered voters abroad voted.

In the March 5 resolution, the poll body said only 40 of the 238,557 disenfranchised voters submitted before the December 21 deadline their manifestation of intent to vote. Before the resolution, the voters were ordered to submit a petition before they could be reinstated.

Given this trend, Tagle said, some 47,000 ballots will be enough for the reinstated OAVs.
To the migrant group Migrante-Middle East (M-ME), however, the Comelec decision does not make sense.

"This is disenfranchisement, plain and simple. Comelec Resolution 9653 may suffer legal infirmities, but for sure it is illogical and it does not make sense in relation to [the decision] reinstating the 238,000 OAVs," said John Leonard Monterona, M-ME regional coordinator.
Allowing these voters to vote again has brought the total number of registered overseas voters to 988,384.

The resolution states that the disenfranchised voters just have to present themselves at the diplomatic post where they are registered, and they can instantly vote there.
Lawyer Rodel Rodis, president of the San Francisco-based US Pinoys for Good Governance (USP4GG), had said the requirement still poses a difficulty for Filipino seafarers.
"Those working on the ships complained that the law says you can vote only where you register. A lot of them don't remember what port they were when they registered, so how could they go back to register there?" he said in a #TalkThursday interview with Rappler on February 28. - Rappler.com