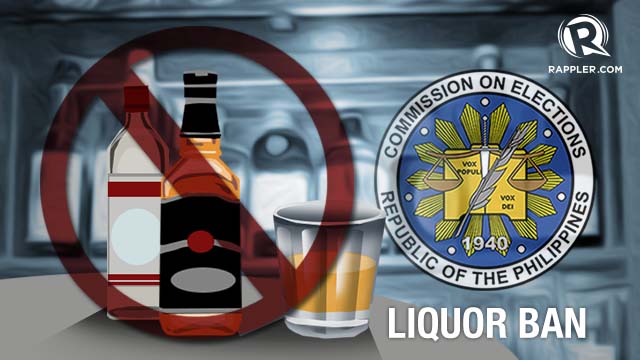 MANILA, Philippines (UPDATED) - The Commission on Elections (Comelec) has extended the nationwide liquor ban for the coming elections from two to 5 days.
The liquor ban will now start on May 9 rather than May 12, and end on May 13, according to a decision of the Comelec en banc on Wednesday, March 13.
Comelec Chairman Sixto Brillantes said the extension would lessen pre-election tension. "The reason why we expanded the ban to 5 days is because it's the most heated leg of the campaign, when miting de avances are usually held," he said.
Majority of the Comelec commissioners voted in favor of the extension, with only Commissioner Christian Lim voting against it.
Earlier, the Metropolitan Manila Development Authority asked for the ban to be extended to 45 days. It said this would prevent vehicular accidents and violent political debates.
The Omnibus Election Code prohibits any person from selling, furnishing, offering, buying, serving or taking liquor "on the day before the election and on election day."
Only hotels and other establishments certified by the Deparment of Tourism are exempted from the 5-day liquour ban.
Violators will be charged with election offense, which carries one to 6 years imprisonment, disqualification from holding public office, and revocation of the right to vote. - with reports from Reynaldo Santos Jr./Rappler.com