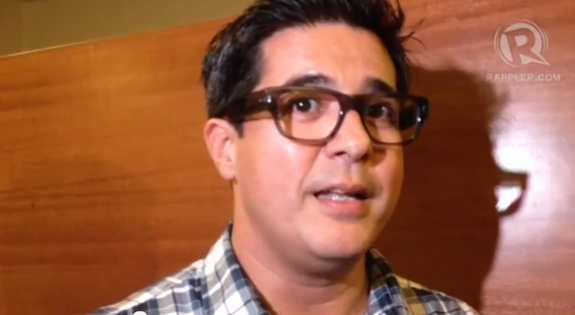 STOP LOWER COURT. Actor Aga Muhlach asks the CA to block the lower court in Camarines Sur from implementing its order removing him from the voters' list.
MANILA, Philippines - All systems go for actor Aga Muhlach after the Commission on Elections (Comelec) ruled on Thursday, March 14, that he has complied with the one-year residency requirement needed to run for office.
Muhlach is running for congressman in the 4th district of Camarines Sur.
This is the third and final disqualification case against Muhlach. The Liberal Party bet has tackled all 3, making him eligible to run. The first two included a citizenship case with the Comelec and a case with the lower court asking to exclude him from the voters' list.
In a decision dated March 5, but received only by his lawyer Romulo Macalintal on Thursday, March 14, the Comelec ruled that Muhlach "has been able to adduce substantial evidence to demonstrate compliance with the one-year residency under the law."
Had Muhlach been unable to prove he is a resident of San Jose, Camarines Sur, he would not have been able to run.
The decision came just two weeks before the start of the campaign period for local candidates. - Rappler.com