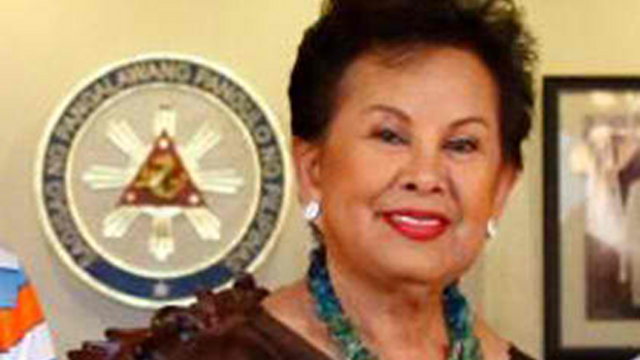 MANILA, Philippines - The United Nationalist Alliance (UNA) hit members of the administration coalition Team PNoy for allegedly twisting facts about the legality of the travel clearance issued to the wife of Vice President Jejomar Binay.
UNA secretary general and campaign manager Toby Tiangco said it was the Sandiganbayan that issued a travel clearance allowing former Makati City Mayor Elenita Binay to travel to Vatican City.
Mrs Binay has a hold departure order from the anti-graft court in connection with the allegedly anomalous purchase of fixtures and furniture when she was mayor.
"The fact is that former Makati Mayor Elenita Binay was allowed by the Sandiganbayan to travel to Rome with Vice President Binay. [Justice] Secretary De Lima herself said she gave the go signal to allow Dr Binay to travel based on the travel authority issued by the Sandiganbayan," Tiangco said.
Tiangco's pronouncement contradicts De Lima's statement that she ordered the Bureau of Immigration to lift the hold-departure order—an authority limited to courts. The Bureau of Immigration is under the Justice Department.
Tiangco said he is seeing an attempt to smear the reputation of UNA president Binay, whose daughter Nancy is seeking a senatorial seat.
He also criticized Team PNoy spokesman Eastern Samar Representative Ben Evardone. "Rep. Evardone was a former newsman so he should know the importance of checking the facts. His propensity for ignoring the facts, twisting the true and foisting outright lies is an embarrassment to the media profession," he said.
Hypocrisy?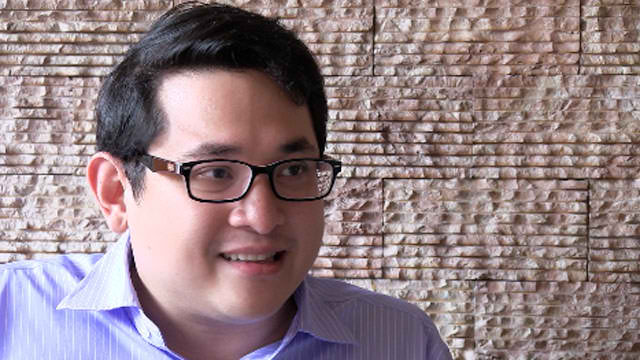 SLAMS ON BAM. The United Nationalist Alliance says the Liberal Party should answer questions raised against senatorial bet Bam Aquino who remained as head of the National Youth Commission under the Arroyo government amid controversies.
Tiangco tried to turn the tables around. He said what Team PNoy should do is look into senatorial candidate Bam Aquino's inclusion in Team PNoy. He said the younger Aquino chose to remain as head of the National Youth Commission under the Arroyo administration amid exposés on massive cheating in the 2004 polls.
"These were perpetrated by the regime that President Noynoy hates with a passion. The same regime that Bam Aquino embraced with a passion in 2005 until 2006," he said.
Aquino said he didn't know about the widespread cheating that happened during Arroyo's time.
Tiangco also questioned attempts by Sen Francisco "Kiko" Pangilinan to defend Bam Aquino. Tiangco said the civil society group that Pangilinan co-leads, "Kaya Natin," supports only 4 candidates in the Team PNoy coalition.
They are Aquino, Sen Aquilino "Koko" Pimentel III, former Sen Ramon "Jun" Magsaysay Jr, and former Akbayan Rep Risa Hontiveros-Baraquel.
"What Pangilinan and his 'Kaya Natin' cohorts should explain to their coalition partners is their decision to endorse only 4 bets from the LP-led coalition. They say it's not junking. Now that's hypocrisy. Again," Tiangco said. - With a report by Jerald Uy/Rappler.com