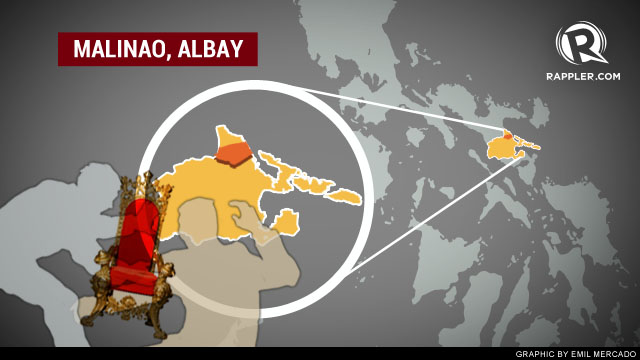 LEGAZPI CITY, Philippines - The mayoral race in Malinao town in Albay is an anomaly in the otherwise peaceful polls in the province, following the murder of one of the leading bets for the post.
Supt. Renator Bataller, Philippine National Police regional spokesman, said Malinao is an area of immediate concern as an intense political fight looms after Nelson Morales, a candidate for mayor, was killed a few months before the elections.
Morales, the United Nationalist Alliance's (UNA) bet for Malinao mayor, was gunned down last September 7, 2012 at the St. Nicholas Parish at Estancia in the said town by a band of assassins during a wedding.
He, along with his younger sister, Vice Mayor Alice Morales, was standing as a wedding sponsor at the wedding of Bryan Bregino and Bernadette Nabor when the incident took place.
Following the murder, Vice President Jejomar Binay appointed Alice Morales to go against the incumbent mayor Avelino Ceriola for the post.
The Morales camp accused the Ceriolas as behind the murder, but the Ceriolas denied this.
The killing of Morales, who was also the UNA head in Albay, created a political upheaval in the province, as leading local politicians expressed their support for Morales.
Albay 3rd district Rep. Fernando Gonzalez, a member of the Liberal Party, sympathized with the Morales family, while 1st district Rep. Edcel Lagman, a known political ally of Ceriola, reportedly lost his trust and confidence in the incumbent mayor of Malinao town.
Lagman's eldest daughter, Tabaco City Mayor Krisel Lagman-Luistro, even attended Morales necrological services to show the Lagmans' support.
Morales' death is the first election-related killing in the province this election season, tainting Albay's record of having relatively peaceful polls in the past years.
Political observers said Morales has an edge over Ceriola as her candidacy is gaining ground against the incumbent mayor. - Rappler.com