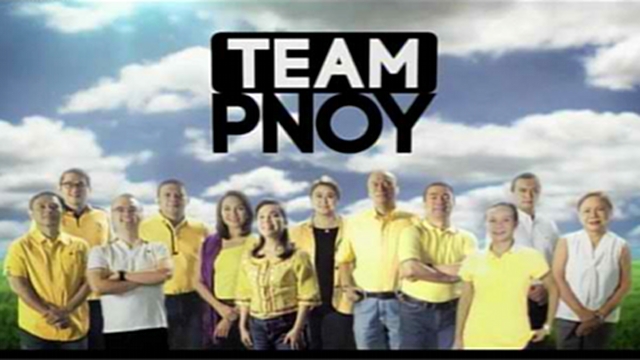 MANILA – A day after the Supreme Court ordered to retain the very generous allowable airtime for political ads, more senatorial candidates criticized the ruling for favoring the moneyed.
Team PNoy candidates Francis "Chiz" Escudero and Paolo Benigno "Bam" Aquino IV said on Wednesday, April 17, that the order, released just as the campaign was entering the home stretch, transformed the election race into who's got the biggest war chest.
Another administration bet, Juan Edgardo "Sonny" Angara, said it also presents a dilemma for candidates as they place advertisements in the last few weeks of the campaign.
Before this, 4 senatorial candidates – Teddy Casiño (Makabayan), JV Ejercito (UNA), Mitos Magsaysay (UNA), and Koko Pimentel (Team PNoy) – criticized the SC ruling as soon as it came out on Tuesday, April 16. They said it favored those with big war chests.
(Read: Senate bets: Expect 'unli ads' with Senate ruling)
Only Cayetano favors it
For the midterm polls, the Commission on Elections (Comelec) reverted to its original rule, based on the Fair Elections Act of 2001, that a candidate for a national post can place in all TV stations an aggregate of 120 minutes of ads, and in all radio stations, an aggregate of 180 minutes.
It was one of the reforms being implemented by Comelec chairman Sixto Brillantes Jr to curb excessive election spending, embodied in Resolution Nos. 9615 and 9631.
Between the 2001 elections and now, former chairman Benjamin Abalos implemented a liberal interpretation of the law and allowed each candidate to place 120 minutes of ads per TV station, and 180 minutes per radio station.
The SC voted 9-6 to issue a status quo ante order on the Brillantes rule.
The setback, which came in the heels of successive reversals of Comelec decisions in the High Court, has prompted Brillantes to consider resigning.
Among the senatorial bets, only Team Pnoy bet Alan Cayetano questioned the Comelec ruling before the SC. He filed a motion to intervene in the petition filed by TV networks GMA 7, TV5, and the Kapisanan ng mga Broadkaster ng Pilipinas or KBP.
"This ruling will definitely give advantage and boost the richer candidates who can more easily place more ads compared to candidates with less money like us," said Escudero, who is among those leading senatorial surveys.
"We are not in favor of lifting the airtime cap for candidates' advertisements. The elections should be about issues and platforms, not ad spending and the airtime cap would have helped level the playing field," Aquino said.
For his part, Angara said, "It puts the candidates in limbo since we don't know which rules to follow, the old ruling which was per station or the new ruling of the Comelec which is total minutes." – Aries Rufo/Rappler.com