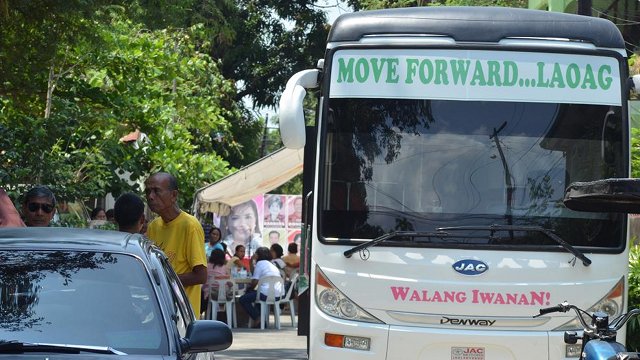 (Photo from Laoag City mayoral candidate Roger Fariñas)
MANILA, Philippines - The political rivalry between the Fariñases in Laoag City has come to this. Mayoral bet Roger Fariñas filed a complaint before the Commission on Elections (Comelec) seeking the disqualification of rival Chevylle Fariñas, who is his niece-in-law, and her entire slate.
In a complaint the poll body received last week, April 23, Roger said Chevylle and her ticket committed election offenses when they used the government-owned Mobile Hospital to campaign, and when they posted oversized campaign materials outside authorized areas.
Chevylle's slate includes her husband, outgoing mayor Michael Fariñas, who is running as her vice mayor, and 10 candidates for councilor.
But Michael dismissed the complaint. "It's a free country. That's always the case for a losing and desperate candidate -- to file all sorts of cases for disqualification," he told Rappler when sought for comment.
The Fariñas clan had controlled politics in Laoag City for decades. Michael is on his third and final term, and Roger wanted to return as city mayor. They had a falling out when Michael let his wife run for mayor. (READ: Trouble in Laoag: Fariñas vs Fariñas)
Roger said the offenses committed by Chevylle and her slate are punishable by disqualification under Section 26 of the Omnibus Election Code: "Any person found guilty of any election offense under this Code shall be punished with imprisonment of not less than 1 year but not more than 6 years shall not be subject to probation. In addition, the guilty party shall be sentenced to suffer disqualification to hold public office and deprivation of the right of suffrage."
Roger attached photos of what he said was a "civic action undertaking turned into a partisan political meeting" in Barangay 4. They offered "free medical and dental services" to supposedly promote the slate of Chevylle and Michael.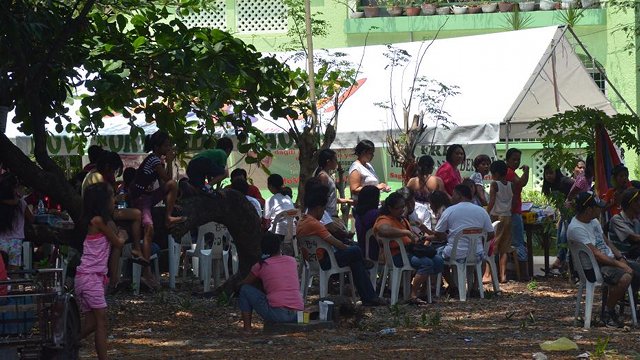 (Photo from Laoag City mayoral candidate Roger Fariñas)
"The use of the Laoag City government-owned Mobile Hospital bus in campaign sorties offerring 'free medical and dental services,' not just announcing in print and campaign slogans of the above-named candidates -- "Walang Iwanan," "Move Forward... Laoag" on its sides and front -- continues unabated notwithstanding city Election Officer Fortuna's above-cited order to the above-named candidates," the complaint reads.
There was also a tent put up for "Free medical and dental services." Roger noted Michael's name in the poster indicating that he is the one offering the services.
The Mobile Hospital is painted with the slogan: "Move Forward... Laoag" and 'Walang Iwanan." The first is the known slogan of Mayor Michael and the latter is the slogan of the slate. It can't be a simple civic activity, the complaint said, because their campaign jingle was playing during the meeting.
"Not only have the campaign slogans of the spouses Fariñas been painted on the Laoag City government-owned Mobile Hospital bus but -- to create a 'personality cult' around them as mayoral and vice mayoral candidates, rallying votes for them and then ten (10) above-named Sanggunian bets -- their big faces painted in big, splashing-blazing colors," reads the complaint.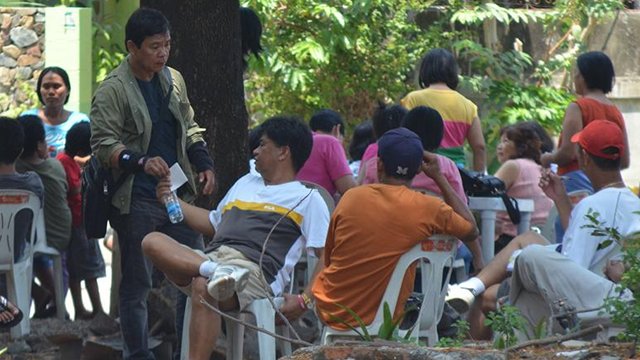 (Photo from Laoag City mayoral candidate Roger Fariñas)
Based on Roger's second complaint, the local Comelec already sent the couple a directive reminding them of the Fair Elections Act and the limitations to the sizes of campaign materials. - Rappler.com