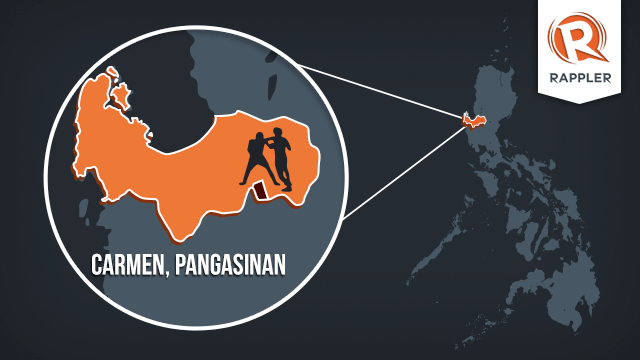 MANILA, Philippines - The vice mayor of Carmen in Pangasinan and a barangay chairman engaged in a fist fight Sunday, May 5, Radyo Natin reported.
The incident took place at 6:40 pm at the barangay plaza, where Vice Mayor Jojo Pajela, accompanied by supporters, confronted Victor Chan, the village chief.
The encounter turned sour when the vice mayor reportedly shouted at Chan: "Balita ko ikaw ang lider-lider dito" (I heard you act as the leader here). Chan reportedly replied: "E, ano ngayon?" (So, what?)
The remark spurred a fist fight between the two officials.
The barangay chairman was ended being beaten up by Pajela's bodyguards. One of the bodyguards hit Chan on his nape, but was restrained afterwards.
As Chan was retreating, his follower reportedly saw Lito Carino, part of the vice mayor's group, pull out a handgun and aimed at the captain. No shots were fired.
The local police is now investigating the incident and considers it a possible case of grave threat. Police recovered two cartridge shells from the scene. - Rappler.com