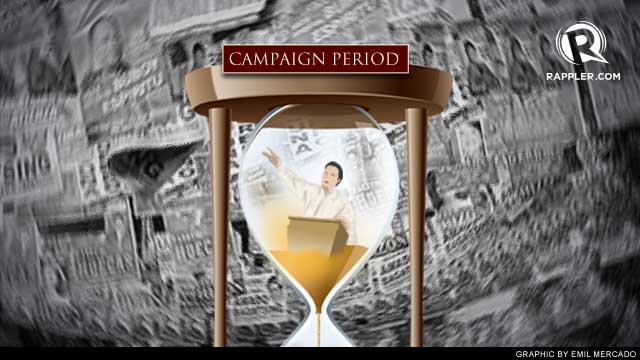 MANILA, Philippines - It's the final stretch, with the finish line in full view at last. For senatorial candidates, it's supposed to be a 90-day campaign, while for local candidates, it's a 45-day contest for voter approval.
As in past elections, while many things are predictable, the homestretch still manages to come up with surprises that leave the unprepared candidates startled. But for sure, scientifically-run campaigns are looking at the latest survey results to guide their final moves before the last hurrah, the miting de avance. After all, the objective of any campaign is one and the same: winning at the polls.
For the May 13 elections, campaign doors will finally close on Saturday, May 11. Before reaching that point, here's what to expect in the next few days, based on the book How to Win an Election: Lessons From the Experts by journalists Miriam Grace A. Go and Booma Cruz.
Published by the Ateneo School of Government before the 2010 elections, and given that Philippine politics has remained essentially unchanged, the book's prescriptions and forecasts remain true today.
1. Special ops: Black prop, misinformation, negative campaigning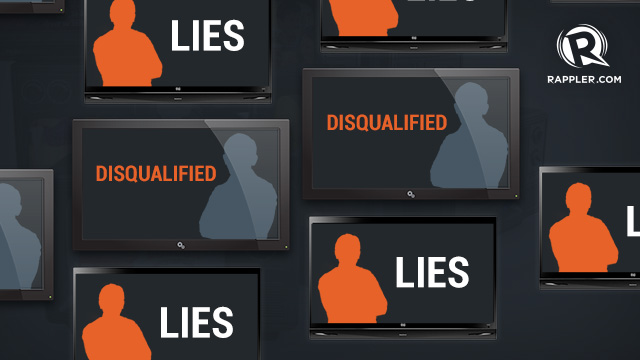 "The dark side of politics usually rears its ugly head toward the finish line. Desperate candidates resort to negative campaigning or black propaganda especially in situations where the fight is extremely close," the book says.
Black propaganda and misinformation rely on false information peddled to voters. A common form of misinformation is reports about alleged disqualification by the Comelec or a decision to withdraw from the race. Unverified with the Comelec, this kind of information can discourage would-be voters from casting their vote for a candidate.
Negative campaigning, on the other hand, can make use of either lies or valid issues and raise the decibel levels of critical stories that tend to cast a candidate in a bad light. More recently, senatorial candidate Loren Legarda had been the target of such attacks, with allegations that she has a New York apartment which she did not disclose in her Statement of Assets, Liabilities, and Net Worth.
Her defenders said the attacks were intended to dislodge her from the No. 1 spot in the senatorial rankings. Yet a Rappler story points out there are discrepancies in what she declared as cost and as owners in her SALN.
All these types of campaigning can actually fall under "special operations" which involve very specific tasks carried out by select individuals hired or tapped by core members of a campaign team specifically dedicated to these types of attacks.
Admittedly, execution of these types of operations call for sophistication. "If based on facts and real issues, negative campaigning can be a legitimate tool to help and inform the electorate about wrongdoing and abusive behavior by those seeking public office. If done just to mislead and destroy reputations, it can backfire and turn off voters, even supporters," Cruz writes.
2. Vote buying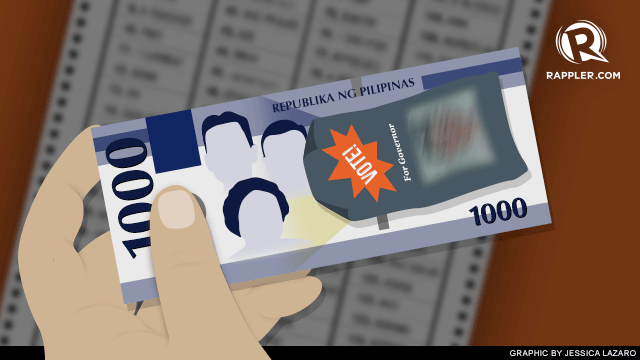 Vote buying, another common campaign phenomenon, usually occurs before Election Day. The more traditional direct payment of money to voters gave way to "indirect vote-buying" or giving voters a "pabaon" to spend for their trip to the polling precinct. It evolved further to include goods like grocery items being distributed to voters.
Accounts like these are widespread in Dagupan for example, where reelectionist Benjamin Lim of the Nacionalista Party, and Vice Mayor Belen Fernandez of the Liberal Party are fighting it out for the mayoral post. Lim's family owns the Magic Group of Companies which operates malls and supermarkets, while Fernandez owns the CSI Group of Companies, which does the same. Locals say grocery bags from both sides have found their way to Dagupan voters, some of them even bearing the faces of the candidates.
Go says that "negative vote-buying" has also come into vogue. This entails voters being persuaded to stay home so they would not go out and vote for their candidate. This usually happens the night before Election Day.
Comelec Commissioner Grace Padaca, when she ran for governor in Isabela, saw for herself in 2004 and 2007 how the Sunday before Election Day is not a rest day. "That's when they buy votes," she said.
3. Violence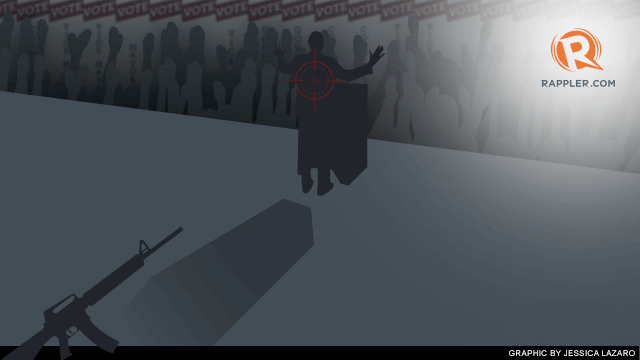 Deaths and injuries are inevitable during the campaign season. From January 13, the start of the campaign period, to May 1, 2013, there have been at least 57 election-related incidents of violence, according to the Philippine National Police. Most of them involved shooting.
Latest statistics also show that of the 34 who have been killed, 28 were elected government officials, and only one was a candidate. Through the years, the police have mostly monitored shooting incidents, explosions, ambushes, grenade throwing, strafing, and harassment.
No election has passed without violence being reported, and despite pledges by candidates to keep elections peaceful, violence still breaks out. The latest incidents of violence included those in Tarlac, where a mayoral candidate was gunned down by armed men after he delivered a speech.
In Metro Manila, supporters of the Tingas who are challenging the incumbent mayor Laarni Cayetano want Taguig to be classified as an area of immediate concern after an alleged violent dispersal of Tinga supporters who were conducting a house-to-house campaign on May 4.
4. Horse-trading and betrayals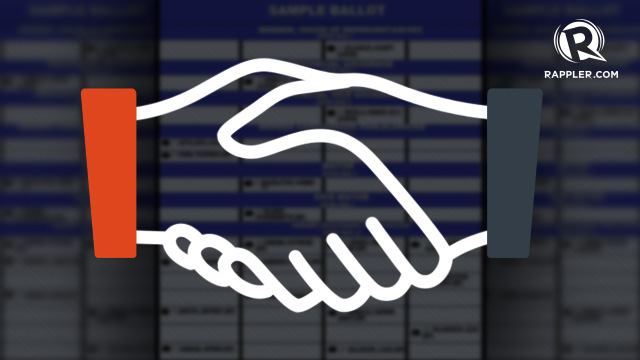 Sample ballots distributed in the final leg or last week of the campaign and even during Election Day itself often indicate the results of political horse-trading.
"Candidates cross party lines to make sure they get all the support they could get regardless of where it comes from," writes Cruz. In the end, sample ballots endorse a mixed ticket and seldom reflect a clear delineation among parties.
National candidates like those running for the Senate are dependent on local officials to push their candidacies, and among those with limited funds for ads, sample ballots can make a whole world of difference. In the end, betrayals after declarations of political support can be detected in part through sample ballots.
Of course, delivered votes by local officials to national candidates are the ultimate measure of loyalty or betrayal. In 2010 for instance, presidential candidate Gilbert Teodoro saw up close what betrayal meant. In the book Ambition, Destiny, Victory: Stories From A Presidential Election, he and his supporters banked on the word of local partymates who said they would deliver the winning votes to him. But in the end, only 3 governors did.
Teodoro and his supporters realized that in reality, local allies could deliver only 20-30% of their command votes to national candidates.
5. Final round: Fund-raising and endorsements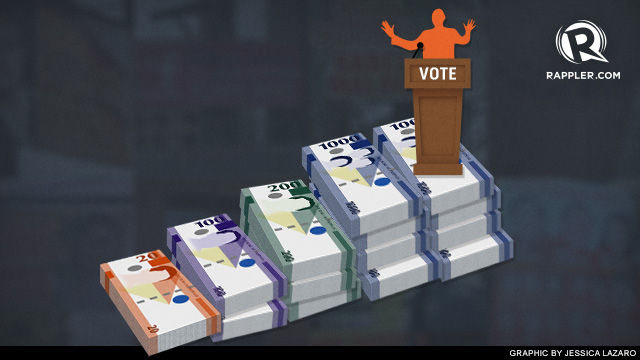 With days to go before final judgment day, increased visibility of candidates can be expected as they do door-to-door campaigns and a final round of fund-raising.
According to rough estimates for 2010, those running for governor need to have from P63 million to P71 million, while those running for Congress need from P31 million to P35 million. Mayoral candidates in small municipalities need to be ready with P6 million to P7 million.
As the position goes lower, the budget per voter rises because relationships at the city and municipal levels are more personal. Thus, mayoral candidates allocate about P600 per voter, compared to P400 per voter for congressional candidates, and P300 per voter for gubernatorial candidates.
As this million-peso exercise wraps up, many voters are undoubtedly asking themselves whether the benefits of choosing the country's mid-term leaders outweigh the costs. – Rappler.com
Editor's Note: Chay F. Hofileña edited and wrote the introduction to How to Win An Election: Lessons From the Experts, the book cited in this article.

Visit #PHvote, Rappler's coverage of the 2013 Philippine elections. Get to know the candidates through our comprehensive profile pages.
Share this page and pledge to #votesmart by clicking on the button below.