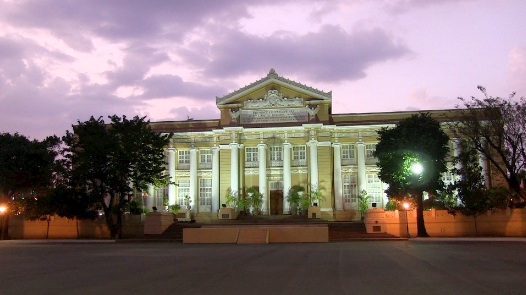 PANGASINAN, Philippines - Can the underdog manage to prevail on May 13, or will the top dog command a big win yet again?
Alaminos City Mayor Hernani "Nani" Braganza is the unlikely underdog. Not only is he a nephew of Pangasinan's pride, former President Fidel Ramos, he is also backed by President Benigno Aquino III as the official gubernatorial bet of the Liberal Party.
Yet he is waging a lopsided battle in Pangasinan against incumbent Gov Amado Espino Jr of the Nationalist People's Coalition (NPC), who is seeking his 3rd and last term.
The LP chose Braganza as its bet at the expense of hurting his cousin and party mate, former Vice Gov Ranjit Shahani, who is now a staunch supporter of Espino.
Ranjit Shahani had wanted to run for vice governor, but when the LP chose Braganza as its standard-bearer, the party felt fielding his cousin as his running mate would make dynasty an unnecessary element in the campaign.
The Shahanis -- Ranjit and his mother former Sen Leticia Ramos-Shahani, sister of Ramos -- got hurt and angry, saying they were not given the courtesy of an explanation.
In an attempt to contain the damage caused by this family squabble, Ramos visited Pangasinan and endorsed Braganza during a family reunion boycotted by his own sister.
The sideshow in the Espino-Braganza race is a bitter culmination of the longstanding rivalry between the two cousins.
Braganza has always been seen as the Ramos favorite who, like the former president, has extended his political career beyond Pangasinan as a former lawmaker and cabinet secretary. Ranjit Shahani, on the other hand, has always worked in the shadows of his uncle and mother.
In the 3rd vote-richest province in the country -- with 6 congressional districts, 44 towns and 4 cities with a total of 1.65 million voters – LP started the race backed by 29 mayoral candidates, 3 of whom are seeking reelection.
The NPC, meanwhile, fielded 43 mayoral candidates, with 28 of them seeking reelection.
As far as the local races in this province are concerned, the alliance between the LP and the NPC on the national level does not matter at all. In fact, both parties are bitter rivals here.
But Braganza's woes don't end there. In his own hometown, Alaminos City, 3 of the 5 mayoral candidates have expressed their support for Espino.
In other municipalities, 17 LP mayors reportedly defected to Espino a month before the elections.
Despite this, Braganza is confident he has a chance against Espino, who won by a margin of over 500,000 votes in the last elections against former governor Victor Agbayani, whose family previously ruled Pangasinan for years.
Braganza says: "When PNoy [Aquino] ran for president, we [the Liberal Party] were with the minority. And yet he won as president. The same will happen in Pangasinan."
Different strokes for both
Braganza's campaign strategy has been to scour Pangasinan barangay by barangay, making the rounds of markets and tapping grassroot organizations.
To compensate for the lack of mayoral candidates backing his bid, a source from Braganza's camp tells Rappler they are capitalizing on LP candidates at the district level to bring in the votes for Braganza.
When it comes to candidates in congressional districts, the LP and NPC are tied in terms of numbers – with 3 congressional candidates each from both sides. One of LP's bets, Rose Marie "Baby" Arenas, is running unopposed, and Braganza's camp says she has been "doing nothing but campaign" for Braganza.
In contrast, Espino is not as aggressive. He tells Rappler that he only started to make the rounds of towns and cities in the province a month before the elections.
He had been busy taking care of his cases before the Department of Justice and the Ombudsman back in Manila, he says.
"Ako nga di na ko nangangampanya sa totoo lang. Even the last time [2010 elections], di naman ako nag-rally. Nagsalita lang ako 2 beses sa Alaminos City dahil tinutulungan ko yung kaibigan ko dun," Espino says. (I don't really campaign, to be honest. Even the last time, I did not hold a rally. I just spoke twice in Alaminos City because I wanted to help my friend there.)
"Dito sa amin, kumbaga kung boxing, kung boksingero kami, pero ang gusto niya ma-knock down na ko. Bago pumasok sa ring, knockdown na ko," he adds. (Here in our province, if we were engaged in boxing, if we were boxers, my opponent wants me to get knocked down even before I enter the ring.)
Espino is referring to charges filed against him before the Office of the Ombudsman and the Department of Justice last year, which set the tone for the two candidates' fight for the gubernatorial post.
After the ruling party drafted Braganza as its gubernatorial bet in November 2012, the Department of the Interior and Local Government tagged Pangasinan as one of the hot spots in the May elections.
A month after, Interior and Local Government Secretary Mar Roxas presented Bugallon Mayor Rodrigo Orduña of the Liberal Party, who filed a plunder case against Espino before the Ombudsman over the governor's alleged involvement in jueteng operations. Orduña claimed Espino received up to P900-M in jueteng money. (Roxas is also the LP president-on-leave and worked with Braganza in the House of Representatives when both were lawmakers.)
In January, it was Braganza's turn to face charges when 15 barangay chairmen from his district filed plunder charges against him for the alleged malversation of up P4.7-B worth of public funds.
In February, the National Bureau of Investigation (NBI) once again charged Espino and Pangasinan 1st District Rep Jesus "Boying" Celeste with "instigating and plotting" the murder of Infanta Mayor Ruperto Martinez. The main witness was the 16-year-old son of local newspaper man Jaime Aquino, whom the boy also implicated in the case.
In the video below, Espino talks about his reelection bid and answers the murder and jueteng allegations.
Questioning the timing of the cases, Espino has denied all links to the murder and jueteng raps. Of all the charges, he says it is the murder raps that he considers the most absurd.
"Kung si Kumander Dante, hindi ko pinapatay, hinuhuli ko ng buhay e. Ito pang kaibigan ko?" Espino said.
Together with former National Police chief Arturo Lomibao, Espino is credited for capturing then New People Army chief Bernabe Buscayno, alias Kumander Dante. In an ironic twist of fate, Lomibao is now Braganza's running mate. (Lomibao had served under Ramos when he was chief of the now-defunct Constabulary)
Even Martinez's family has dismissed Espino and Celeste's connection to the incident, saying that it was the late mayor's rival whom they believe was behind the incident.
Braganza, for his part, has stressed that he took no part in the filing of charges. Instead of questioning the timing, Braganza says it would have been prudent for Espino to look at the veracity of the charges first.
In a February interview with Rappler, Braganza says: "What's common between Jaime Aquino and Mayor Orduña is that they are both people close to Espino himself. So what's my fault there? Espino just finds it convenient to blame his opponent every time there is an attack against him."
He adds: "Ipagpalagay mo na lang, ang timing ay off, porke ba panahon ng eleksyon hindi ka pwedeng hulihin dahil government official ka?" (Let's just assume the timing is off, just because there is an election, does it mean that you can not be put in jail because you are a government official?)
PNoy's trust
The President has also used the charges to push for Braganza when Team PNoy visited the province in March.
"Ang tiwala ko po'y buong buo kay Nani Braganza. Di po tulad ng iba, hindi niya po isusugal ang inyong kinabukusan. Wala sa bokabularyo niya ang paggamit ng lakas o dahas para kumapit sa kapangyarihan." Aquino says. (I truly believe in Nani Braganza. Unlike others, he will not gamble away your future. It is not in his vocabulary to use force or violence in order to gain power)
Both Espino and Braganza shared a term with Aquino in Congress when the President served as representative of Tarlac from 2001 to 2007. Braganza was the representative of the 1st district of Pangasinan from 1998 to 2001 while Espino served as representative of Pangasinan's 2nd district from 2001 to 2007. Braganza also shared a term with Roxas, who was then representative of Capiz.
The two rivals' campaigns have been mired in black propaganda and a dose of violence, feasted upon by local and national media.
But are the issues resonating with the voters?
Marietta Goco, who waged an unsuccessful bid for Pangasinan governor in 2004, says that in local campaigns, it's not necessarily the issues but the personalities of the candidates that play a bigger facor.
"I think in running a campaign it has to be a mixture of both, but the persona of the candidate is a very big factor in terms of the grassroots because the grassroots are looking for comfort - for a father image."
Goco says that of the two, Braganza comes as off as more detached than Espino. "I don't know whether he's capable of deep intensity -- I think he may have taken after FVR (former President Fidel V Ramos) who comes off as detached. FVR makes up for it by cracking jokes on the side but I don't think Nani has developed that gift," says Goco, who also served as the head of the anti-poverty commission under the Ramos administration.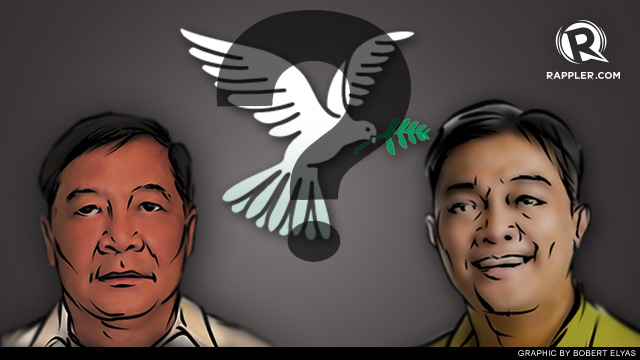 Espino's turf
Pangasinan is so huge that residents say it takes longer to travel from one end to the other in the province than to make a trip to Manila from Dagupan, for example.
Right at the heart of Pangasinan is Lingayen, where the provincial capitol is located. To get there, motorists travelling from Manila are required to take a right turn towards a road dotted by trees leading to a roundabout, where passengers can get a good view of the recently-renovated capitol.
Beside Pangasinan's capitol, situated right in front of the expansive gray-sand shore of the Lingayen Gulf, lies the Indonesian-inspired executive residence of the governor, where Espino -- who is originally from the town of Bugallon -- currently resides.
Espino says he had it renovated, along with other hospitals in various municipalities. His projects are showcased in a travel expo held in a convention hall within the capitol complex from April to May.
Featuring the best of what Pangasinan has to offer, the gallery declares: "Dawning of the Golden Era."
If poverty statistics were to be considered, the statement could prove true. From 26.5% in 2006, the National Statistical Coordination Board says poverty incidence in Pangasinan dropped to 19.5% in 2010 and 17% in 2012, a figure lower than the national average of 27.9%.
Among the photos of tourist spots displayed in the expo is the world-famous Hundred Islands in Alaminos City, where Braganza has been mayor for 9 years. A good one hour and a half away from Lingayen, residents describe Alaminos as "far" and "out there."
It was Braganza who lobbied for the declaration of Alaminos as a city. Then representative of the 1st district, he filed a bill in Congress seeking to declare Alaminos as a city in 1998. It was passed in 2001.
Pangasinan boy vs Spice boy
Perhaps the two gubernatorial bets' respective turfs in Pangasinan best reflect how different their political careers have been.
Espino is the quintessential Pangasinan boy. Born and raised in Pangasinan, he finished his studies at the University of Pangasinan before entering the military and police force.
At the highest point in his career as a police general, Espino served as the regional commander for Region 1 under the administration of Ramos, a Pangasinense himself.
But allegedly due to his association with Ramos, Espino was fired from his post when former president Joseph Estrada became president in 1998.
In 2001, he decided to enter politics as a representative of the 2nd district.
Braganza's career in public service, on the other hand, has extended beyond his home province.
As a member of Congress, he was part of the "Spice Boys," a group of young lawmakers who pushed for the impeachment of former president Joseph Estrada.
Under the Arroyo administration, he served as Agrarian Reform Secretary, Press Secretary and Presidential Adviser on Political Affairs.
This is Braganza's first attempt to run for a position outside his home district.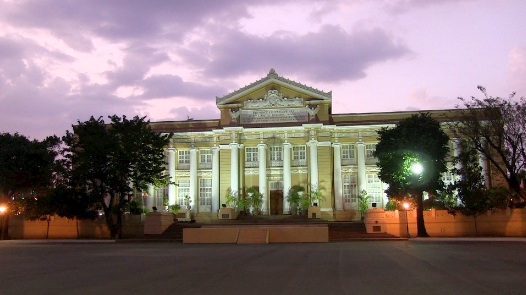 With two distinct personalities vying for Pangasinan's top post, are they any different in terms of platforms?
Braganza goes specific and targets particular industries.
He says he wants to set up a sardines ang mango juice factory for Pangasinan.
"In Pangasinan, the main producer of bangus is my district. But there is no factory. We remain producers but not manufacturers of value-added products," Braganza says. He adds: "We are a major producer of mango not only in Region 1 but in the country and yet there is no mango juice from Pangasinan."
Braganza criticizes the fact that Pangasinan remains as one of the country's major suppliers of overseas Filipino workersm, saying it means that there are not enough jobs in the province.
Espino, on the other hand, goes broad. He says he wants to establish an economic zone and construct an airport.
He says: "We cannot confirm tax incentives because we don't have an economic zone here. We also don't have an industrial zone. How can we have big manufacturing companies? But we're hoping that we are getting there."
Squabbling cousins
Beyond the rivalry between Braganza and Espino, another rivalry has played a role in the gubernatorial race. This time, it's an internal family conflict involving Braganza and his cousin, reelectionist 6th district Board Member Ranjit Ramos Shahani.
Three weeks before the elections, former president Fidel V Ramos raised his nephew's hand and re-enacted the victory jump with him in a private resort in Asingan, Ramos' hometown. The affair was meant to be a family reunion and a gathering of Braganza's supporters, but Ramos' sister former Senator Shahani and her son Ranjit, who hold residence in just a nearby street, did not attend.
Ramos' endorsement came after news broke that 17 LP mayors defected to Espino with the backing of the Ranjit, who is supporting Espino.
During the reunion, Braganza denied any such defections, with his camp questioning why no such document allegedly signed by the 17 mayors were produced by Shahani's camp.
"It never happened. It will never happen. They were approached by Board Member Shahani and they were offered P300,000. The latest is P2-M," Braganza says.
Shahani does not deny that he offered the mayoral candidates money. He says he made the move after the mayors complained to him that they were not getting any financial assistance from Braganza for their campaigns.
But he denies it reached P2-M, although he refused to provide any specific amount.
"I am not exactly poor," Shahani says. "The bottomline is Apo Nani Braganza also has been giving some support to them just belatedly even just in sharing of costs for let's say, Mayor A or R, who spends 77,000 for a motorcade. And the feeling among the leaders is not very good because they're not just there to carry the governor and the vice governor's candidates. Otherwise it's just gross exploitation."
He adds: "How can that be bribery? Ten thousand each is already P80,000. What do they do with that money? They don't buy votes but tarpaulins, gasoline for the jeepney and that's not even enough. If we're going to do vote-buying, that's a different matter altogether, and I'm not involved in that."
Some of the 17 mayors identified in the report were indeed present at Braganza's event in Asingan, Ramos' hometown. However, Rappler also spotted two of them in a dinner meeting in a private farm attended by Espino and the Shahanis.
Refusing to be named, the mayors said they only went to Braganza's event because they were informed that Ramos would be there. One of the mayors said, "We left. Why should we be there? We're still with the Liberal Party but we're really with Board Member Ranjit because he was the one who asked us to join the Liberal Party."
Letty Shahani is hurt
Why would the mayors choose to remain as Ranjit's allies and why would Braganza's own cousin choose to support his opponent in the upcoming elections?
It would pay to go back to how Braganza emerged as LP's top pick for Pangasinan.
Ever since the election season began, it has been clear that Espino would seek reelection. He is, after all, on his 3rd and last term.
LP, on the other hand, initially had 3 names on their list: former governor Victor Agbayani, Shahani and Braganza.
Ranjit Shahani wanted to run for vice governor. The son of former Sen Shahani -- who still has a considerable political influence in the province -- initially built the mayoral slate that the LP in Pangasinan finally ended up with.
In a February interview, Braganza admits that the slate was already in place when he was chosen as gubernatorial bet.
When the party ended up choosing Braganza over Agbayani, Shahani was not considered as his running mate anymore since it would not look good for the party if they fielded relatives for both positions.
The decision angered – and hurt – the Shahanis. Leticia Ramos-Shahani, a longtime LP member, says they were not informed of any reasons why her son was not chosen.
"This is not just a kulang sa pansin complaint. We were prepared that the party would choose Nani. We are veterans in politics and we are not crybabies. Never protested, never wrote an article. We can take it," she says.
She questions Braganza's credentials as LP standard bearer for Pangasinan.
"I'm just stating a fact. May I know what are the credentials of Nani that he's now the nominee of the Liberal Party? Agbayani did not want to run because he knew that Espino would win even with the Agbayani name. What are the credentials of Nani Braganza that he should now have the ear of the highest leaders of the land?"
She admits a rivalry has existed between her son and Braganza for years. But the final nail in the coffin was a confrontation between Braganza and Ranjit. She says: "What really made us angry was after Nani was nominated, Nani came here and Ranjit was all alone in this house and Nani came with his bodyguards. I really don't know how it ended up in a heated argument but I could imagine that since Nani had already gotten the nomination, he felt that he was entitled to tell him that you better do what I want you to do."
Leticia says Braganza stormed into their home and confronted Ranjit after Braganza found out that Ranjit was set to hold a press conference about Lomibao.
Leticia says: "He is here in our hometown. This is FVR's domain. This is my domain then he should be more respectful of the place. There should be a little graciousness, I think. Some kind of gratitude."
The Shahanis sent a letter informing Aquino of the incident. He did not respond.
Asked why they are supporting Espino, Leticia says, "We're supporting him now because when you're supporting a candidate, on what basis now should I support Nani?
In February, Braganza tells Rappler that the decision to make him LP's official candidate was the "collective decision of LP leaders of Pangasinan with the blessing of the highest leaders of the political party of the country, to include Mar Roxas and PNoy."
He says: "I dont think I would be able to run as political leader of Pangasinan without their go-signal. I'm a nobody in the LP. Di naman tayo sikat dun e. That's our only arrangement. As simple as that."
But would Ramos' endorsement manage to swing votes to Braganza's side? Soco says it could but not by a considerable amount.
She says: "At least it effectively neutralized the push of Ranjit. If FVR did not come out for Nani then that he would have lost more votes."
Braganza's politics
Braganza likes to call himself a "political accident."
"I had no plans of running for a post but when my father was appointed by then president Cory Aquino because of old age, he did not run anymore so his allies requested that I run for councilor. I won."
But when he ran for board member to fill up another vacant seat, Braganza says he lost "miserably." He says: "I went to church after that. I said, Lord, kunin mo na ko para akong di tao. Hindi ba? I was there to fill up a seat. Then in the next elections, the congressional seat was left vacant. My party asked me to run. After that, I became a member of the Cabinet."
Braganza is no stranger to political losses, but why did he decide to run for Pangasinan governor knowing that the odds were not in his favor?
His cousin provides a theory. Ranjit says he believes Braganza entered the fight prepared to lose. The reason? 2016.
He says: "In running for govenor, you need an understanding of your district, of your town, maybe your city, of different dialects, maybe Ilokano, Pangasinan, Sambal. If not, you first have to win and run and lose so it's possible maybe that with Mar Roxas ambitioning for 2016 that Nani is his go-to guy."
"So therefore, he may want to do take 2 in 2016 with Mar Roxas's backing," he adds.
Braganza himself believes he has nothing to lose in this fight.
He says: "Wala namang mawawala sa akin pag natalo ako. E pag nakulong si Governor Espino, di niya matatamasa ang mga kayamanang ninakaw niya." (I have nothing to lose if I lose. If Governor Espino goes to jail, he will not reap the benefits of the wealth he had stolen.) - Rappler.com