CAGAYAN DE ORO CITY, Philippines - The city's two main parties will hold their final campaign sorties on Saturday, May 11. It is the final chapter of a tense political race in Cagayan de Oro City (CDO).
The coalition of Team CDO and the ruling party of Padayon Pilipino are set to hold their separate miting de avance at the same time on the last day of the campaign. Team CDO will hold their event in the Palaro complex grounds, while Padayon Pilipino will hold theirs at the Rhodelsa Rotunda.
Both are scheduled to start at 5 pm of May 11.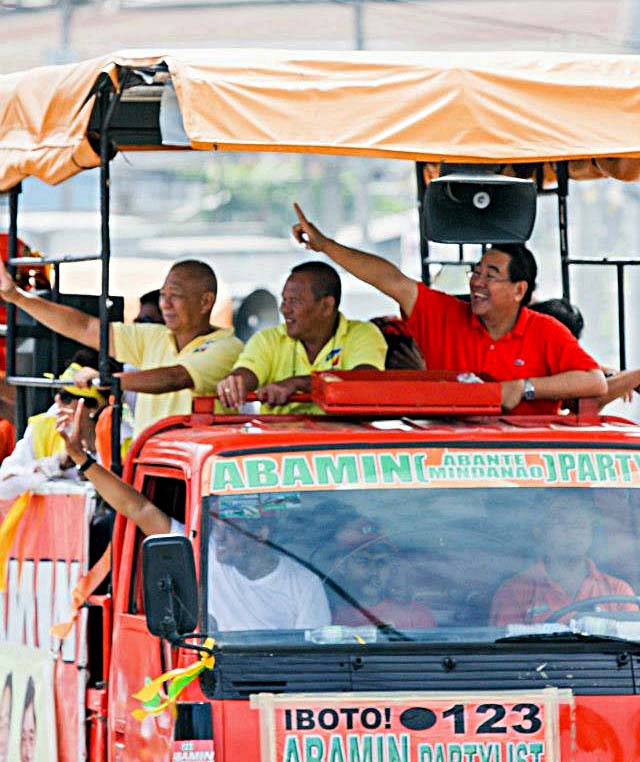 TEAM CDO: unified ticket, Klarex Uy(left), Oscar Moreno(center) and Rufus Rodriguez(right) in a motorcade around the city. Photo taken from Moreno's facebook page
Padayon Pilipino will headline reelectionist mayor Vicente Emano, congressional candidates Benjo Benaldo of the first district, and Ian Nacaya of the second district, and other local candidates. Emano's party is allied with the United Nationalist Alliance.
Their chief rival, Team CDO, will feature mayoral candidate and incumbent Misamis Oriental Governor Oscar Moreno, along with congressional candidates Klarex Uy and Rufus Rodriguez for the 1st and 2nd districts, respectively.
During the local campaign, both parties focused on disaster management as the key political issue, with the city yet to fully recover from the devastation of Typhoon Sendong. Emano, as mayor, was severly criticized for the city's lack of preparedness to handle the disaster.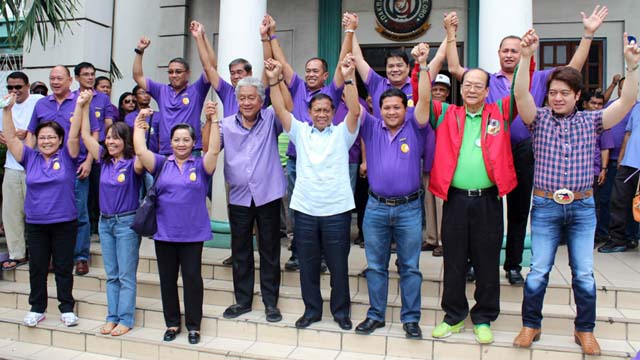 PADAYON PILIPINO: show of force, Emano(center) beside vice-president Binay along with his entire party. Photo taken from Emano's wordpress page
Though both parties have similar views on many issues, they differ in their approach.
Padayon Pilipino supports privatization of government assets, which led to the build-operate-transfer project of the public market and bus terminals in the city. Team CDO, meanwhile, hopes to capitalize on their platform of good governance and fiscal discipline. – Rappler.com
Giano Libot is a Rappler Mover. Follow him on Twitter for real-time updates.
Visit #PHvote, Rappler's coverage of the 2013 Philippine elections.

Get to know the candidates through our comprehensive profile pages and help spread the word about these candidates by answering our poll.
Check out our fun timeline to find interesting trivia on the candidates.
Help us monitor violence & vote buying! Report them through #VoteWatch and our tool will automatically map your report.
Share this page and pledge to #votesmart by clicking on the button below.