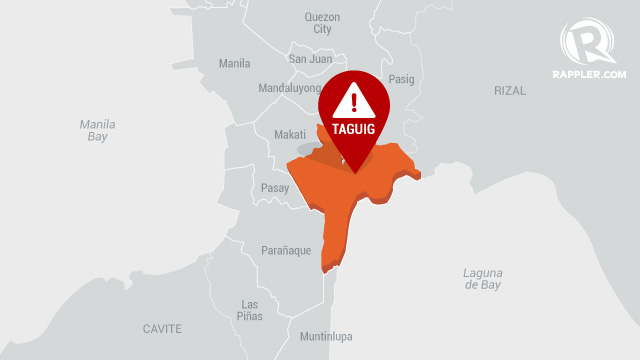 MANILA, Philippines - The Commission on Elections (Comelec) on Saturday, May 11, designated Taguig an "area of immediate concern" following a scuffle last week between supporters of rival candidates for mayor.
As a result, more police forces will be assigned to Taguig, Comelec Chairman Sixto Brillantes, Jr. told reporters.
The request was made by the camp of Taguig mayoralty candidate Rica Tiñga after security personnel of the city hall allegedly used force to violently disperse their house-to-house campaign on Saturday, May 4. Tiñga alleged that her opponent, incumbent Taguig mayor Laarni Cayetano, is responsible for the violence.
However, the Comelec cannot yet grant another request to relieve the city's chief of police because such an action would still have to be coordinated with the Philippine National Police (PNP), Brillantes added.
The Cayetano camp earlier alleged that classifying Taguig as an area of immediate concern will allow the opposing camp to cheat in elections.
Brillantes has been the Tiñga's former election lawyer.
The incident also prompted Tiñga to file on Thursday, May 9, a complaint against Cayetano before the Comelec's Law Department. - Rappler.com