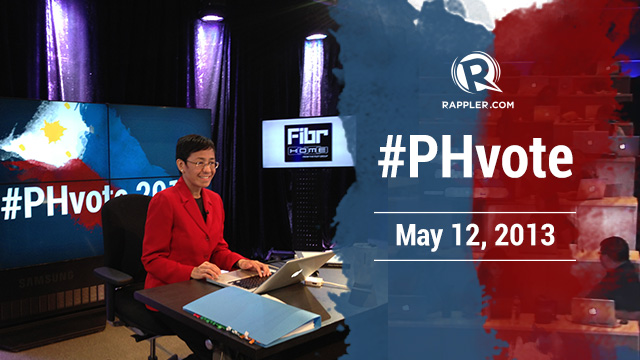 MANILA, Philippines - Welcome to #PHvote 2013, Rappler's coverage of the midterm elections.
You're in our control center where professional journalists, civic society, citizen journalists, IT professionals, artists and many more trying to use technology for social change.

You'll see most of what we do on Rappler.com but we are also a hybrid of broadcast professionals adapting to the web - and that is the coverage you'll get from us.
- Rappler.com
Visit #PHvote, Rappler's coverage of the 2013 Philippine elections.