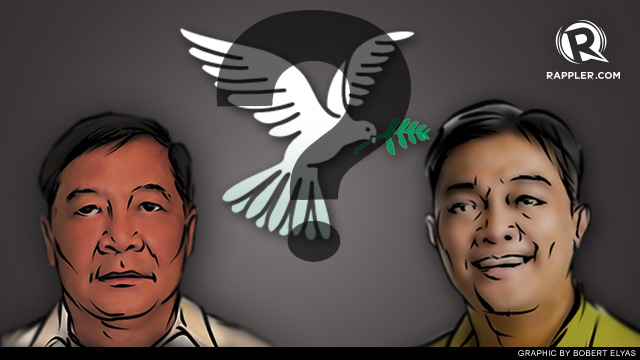 LINGAYEN, Pangasinan - Nationalist People's Coalition (NPC) re-electionist Gov Amado Espino Jr has mobilized poll watchers to do the party's own quick count of the poll results on Monday, May 13.
One poll watcher will be assigned to each of about 2,000 polling precincts in the province. They will SMS the results as soon as the PCOS finished counting and before it is transmitted to the canvassing center located at the Capitol.
It's a security measure, said provincial administrator Raffy Baraan.
Espino is running against administration bet Alaminos City Mayor Nani Braganza. It is one of the provinces that Malacañang eyed this elections. President Aquino visited Pangasinan at least twice to campaign for Braganza.
(READ: Braganza, Espino and a divided clan)
The Braganza camp, on the other hand, accused the Espino camp of massive vote-buying.
"We have been receiving reports that vote-buying operations are taking place in all areas of Pangasinan 3 days before the actual election day," said LP spokesperon Oscar Lambino, a former vice governor, in a statement on Sunday.
Lambino talked about political operators supposedly setting up "mobile buying stations" like "sari-sari stores and buses, where the cash are handed out together with the sample ballots."
He claimed that votes are bought for as low as P200 to as high as as P10,000 per family. - Rappler.com