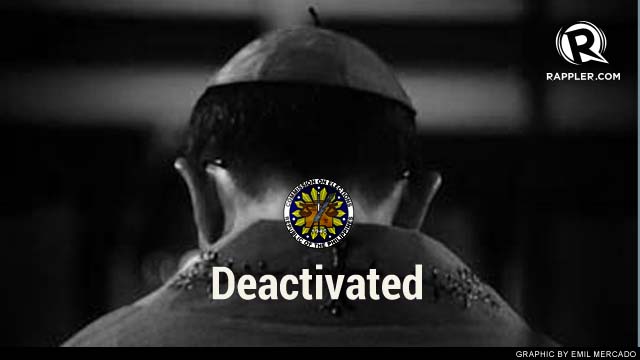 MANILA, Philippines - Some Catholic bishops won't be able to cast their vote in the May 13 elections due to deactivation of their voter's registration, SunStar reported Sunday, May 12.
Off the voters' list are Catholic Bishops' Conference of the Philippines (CBCP) president Archbishop Jose Serofia Palma, retired Manila Archbishop Gaudencio Rosales, and retired Lingayen-Dagupan Archbishop Oscar Cruz.
The Cebu prelate's registration was deemed deactivated due to failure to complete "reactivation (process) without biometrics," a check on the Comelec's precinct finder revealed.
According to Republic Act No. 10367, or the Act Providing for Mandatory Biometrics Voter Registration, a voter's registration is deactivated when a voter "fail(s) to submit for validation on or before the last day of filing of application for registration."
Comelec spokesperson James Jimenez said Archbishop Palma might have failed to complete the registration reactivation process hence the deactivation, SunStar reported.
Retired Archbishops Rosales and Cruz, likewise, were delisted after allegedly failing to vote on two consecutive elections.
Both the retired prelates' names were not in the Comelec precinct finder.
Archbishop Cruz said he was surprised after knowing the deactivation but admitted he was not able to vote in the last 2 elections.
"I was surprised when I found out about it but at the same time I won't be surprised if I'm already deactivated since I was not able to vote twice," the prelate from Pangasinan said according to SunStar.
According to Sec. 27 of Republic Act 8189, failure to vote for two consecutive regular elections is enough reason for the deactivation of a voter's registration.
Ironically, this too happened to Comelec Spokesperson James Jimenez.
In an interview with reporters on April 24, Jimenez admitted that despite being a registered voter, the Commission has deactivated his registration for failing to vote in the last 2 elections. - with reports from Nadine Pacis and Lean Santos/Rappler.com