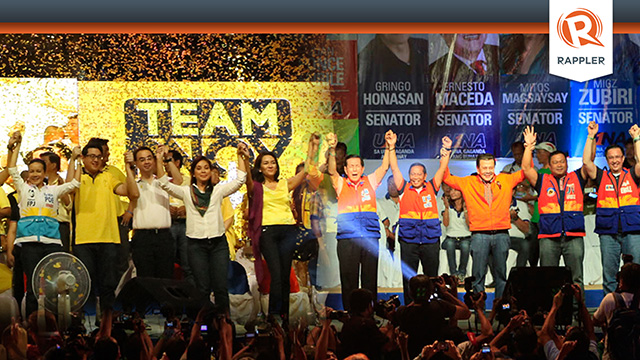 MANILA, Philippines - As the results for the 2013 midterm elections come in, Let's take a look back at what happened during the campaign period.
Rappler's political reporters following the candidates look back at the highlights of the senatorial campaigns.
The first of our three part series takes a look at the candidates outside the 2 major parties and their brave and maybe futile fight to go up against big money, big names and big machinery.
Carmela Fonbuena reports.
For the 2nd part of our campaign series, we look at administration TeamPnoy and strategy behind the team which carries the name of the President.
Natashya Gutierrez reports.
For the 3rd part of our campaign series, we look at the opposition-- its three big guns... and its ambiguity in the face of rivals with a very popular champion.
How well did the opposition differentiate itself from the administration?
Ayee Macaraig reports.
- Rappler.com