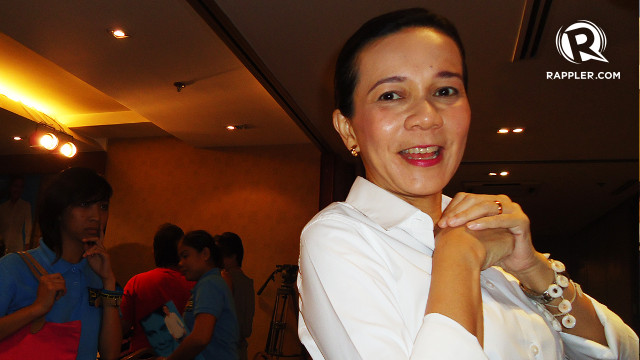 NUMBER 1. Grace Poe during the campaign period. Photo by Jerald Uy
MANILA, Philippines – The administration coalition is dominating the senatorial race, based on the unofficial results transmitted from half of the clustered precincts nationwide.
As of 6:25 am Tuesday, May 14, the likely winners included 9 candidates from Team PNoy and 3 from the opposition United Nationalist Alliance (UNA). This was based on 52.23% completed transmissions, representing the choices of 27.33 million voters.
Former censors chief Grace Poe was still topping the polls, with 14.25 million votes. Her spot has been unchanged since the first wave of votes was transmitted shortly after the polls closed on May 13.
Should the trend continue, this will be the first senatorial election that Loren Legarda won't be topping. Legarda, a former broadcaster, finished No. 1 in the 1998 and 2007 polls.
Read: The independence of Grace Poe
Read: UNA didn't invite me initially
The latest unofficial count gave Poe a 1.19-million lead over second-placer Loren Legarda, a re-electionist, who so far has 13.06 million votes. Figuring third in the race is another re-electionist, Chiz Escudero, with 12.34 million votes.
Read: Loren Legarda: Changing climate, not parties
Read: Chiz Escudero: Why choose between Noy-Bi?
The 3 frontrunners were originally shared candidates of the administration and UNA. They went with the ruling slate after the President made them choose.
Read: UNA junks Chiz, Loren, Grace
In all the pre-election surveys since 2012, Legarda and Escudero have mostly been ranking first and second.
The rest of the candidates who are in the Magic 12 are:
Alan Cayetano (NP, Team PNoy), 12.33 million
Nancy Binay (PDP-Laban, UNA), 11.58 million
Sonny Angara (LDP, Team PNoy), 11.2 million
Bam Aquino (LP, Team PNoy), 10.76 million
Koko Pimentel (PDP-Laban, Team PNoy), 10.33 million
Sonny Trillanes (NP, Team PNoy), 9.94 million
Cynthia Villar, (NP, Team PNoy), 9.66 million
JV Ejercito, (PMP, UNA), 9.59 million
Gringo Honasan, (UNA), 9.26 million
Check our live senatorial election results page here for updates.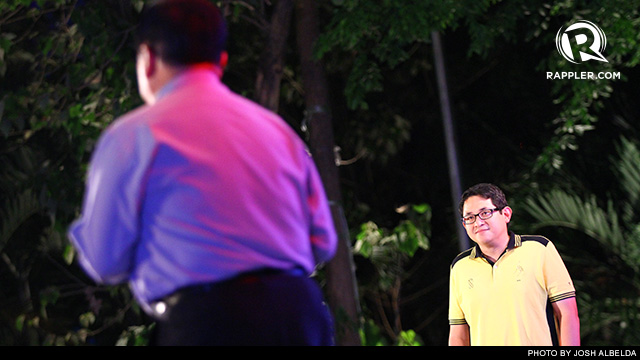 AN AQUINO MAKES IT. Bam Aquino with Richard Gordon at the Rappler Debate
Of the administration bets who are likely to win, only one comes from the ruling Liberal Party – the President's cousin, Bam Aquino, a political neophyte. Other LP bets are lagging behind: Ramon Magsaysay Jr is 16th with 7.94 million votes, while Jamby Madrigal is 20th with 4.68 million votes so far. Magsaysay and Madrigal are former senators.
UNA spokesman Toby Tiangco earlier pointed this out – that more of the administration bets who ranked well in pre-election surveys were from partner parties of LP.
The National Board of Canvassers will start doing the official count for the senatorial elections on Tuesday morning, May 14. – Rappler.com