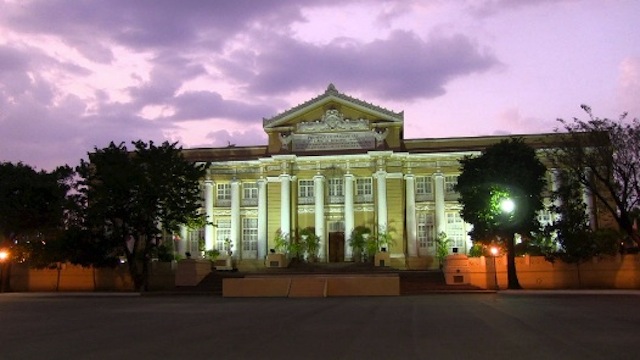 LINGAYEN, Pangasinan - A total of 10 CF cards malfunctioned on election day in Pangasinan on Monday, May 13, provincial election supervisor Marino Salas told Rappler Tuesday, May 14.
Salas said it would delay the work of the Comelec because they will have to wait for the new CF cards. But he said it won't necessarily delay proclamation of the candidates in the provincial level, especially if the margins are wide.
One CF card in Anda town, he said, only has 200 votes. "It will not affect the results except the ranking of councilors," Salas said.
Asked about if it could delay proclamation of the winning gubernatorial candidates, Salas said they can proclam if it's "mathematically improbable" for the losing candidate the catch up.
They have asked for replacements from Comelec warehouse in Cabuyao, Laguna.
Salas said what they can do is add all the remaining votes to the candidate lagging behind and if the total is still lower than the total of the leading candidate, they may already proclaim the winner.
Based on unofficial election results electronically sourced from the Comelec's Transparency Server via the Rappler Mirror Server as of 7:45 a.m., re-electionist Gov Amado Espino Jr of the Nationalist People's Coalition (NPC) is enjoying lead against challenger and administration candidate, Alaminos City Mayor Nani Braganza.
It shows a big margin for Espino with total 51% of results already transmitted. Espino has 528,414 votes compared to Braganza's 190,369 or a lead of 338,045 votes.
About 600,000 more votes have yet to be transmitted.
Pangasinan has 1.651 million total voters and about 80% voter turnout, according Salas. That is equivalent to about 1.32 million votes cast.
Based on the official results at the Canvassing Center at the Pangasinan Capitol, 20 towns and one city have transmitted results. Salas is not expecting to get the results of all 44 towns and 4 cities a day after the polls.
But the winning gubernatorial candidate may be proclaimed before the transmission is completed if it is mathematically improbable to catch up. - Rappler.com