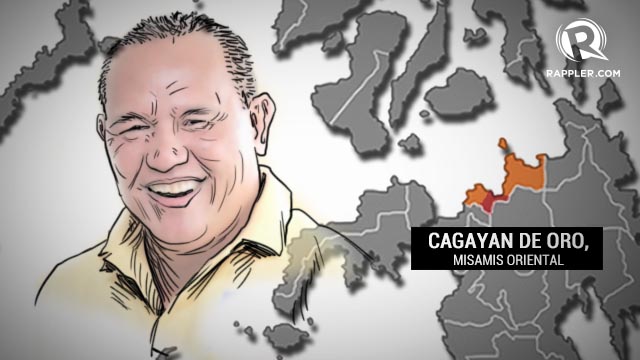 MANILA, Philippines - In a surprising development, Misamis Oriental Governor Oscar "Oca" Moreno (LP) is leading re-electionist Vicente "Dongkoy" Emano (UNA) for the mayoral post of Cagayan de Oro City.
Moreno's performance so far defies pre-election surveys that predicted an easy Emano win.
Moreno got 72,665 votes as of 4:45 pm on Tuesday, May 14, compared to Emano's 59,957 votes. After serving 14 years (1998-2007; 2010-2013) as mayor of CDO, Emano will be suffering a big loss in this year's elections if unofficial results remain unchanged, given that he usually wins with a 50,000-vote advantage.
Emano's popularity took a serious hit after his administration was criticized for his administration's perceived sluggishness in response to 2011's devastating Tropical Storm "Sendong."
During the campaign, Moreno's team focused on environment and risk management.
When he was governor of Misamis Oriental, Moreno's platform included, among others, poverty alleviation programs, infrastructure development, and access to health care services.
One of the most populous cities in the nation, Cagayan de Oro has a voting population of 277,931. - with reports from Rappler Ambassador, Giano Libot/ Rappler.com
Is your bet leading in the 2013 elections?
Mirrored from Comelec 2013 election results data, we bring you latest numbers fresh from the server!
Check out these links to see results from:
See how fast the Comelec election results data is transmitted through the PCOS Transmission Status Map!
Feeling nostalgic? Watch how the May 13 elections unfold through Rappler's hourly #PHvote livestreams:
For overall live updates on the aftermath of May 13 and stories leading up to Decision Day, check out our extensive 2013 Philippine elections coverage!