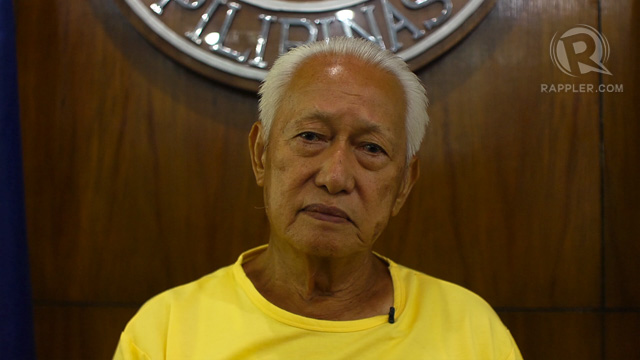 MANILA, Philippines – Former Manila Mayor Alfredo S. Lim concedes the mayoralty of the City of Manila after a total of 5 terms as the capital's mayor.
"O, yesterday afternoon the COMELEC proclaimed the election of President Erap Estrada and Vice Mayor Isko Domagoso," said Lim via his Twitter handle @TheMayorLim.
"We respect and acknowledge the said proclamation and wish them all the best!"
Lim also thanked his relatives, friends and Manileños for their support, trust and confidence in him, ending his message with "Thank you and God Bless us all!"
This is the mayor's first statement after Estrada's declaration, ending a long campaign marked with personal attacks and name-calling from both sides. Lim called Estrada a criminal on many occasions, while Estrada and Lim's former Vice Mayor Isko Moreno—now reelected—called Lim an old alligator who wept for forgiveness and turned Manila into a cesspit of criminals.
In an interview with Rappler before the elections, Lim said he was confident of his victory, describing how residents would rush to the streets to see him and speak to him during his campaign.
An Estrada win, he said, would make Manila "the laughingstock of the world."
He explained that as mayor, he was often invited to anniversaries in different countries by ambassadors.
"They would ask me, 'How could you allow a convicted plunderer to run for public office?' And I would answer, "Well you know, we are a democracy, this is a free country, and anyone can do as he pleases.' That's all I say."
He said that foreign diplomats told him that such a phenomenon—a convicted plunderer running for office—would never have been permitted in their countries.
If ever Estrada wins, he said, it would be "a sad day for Manila." - Rappler.com