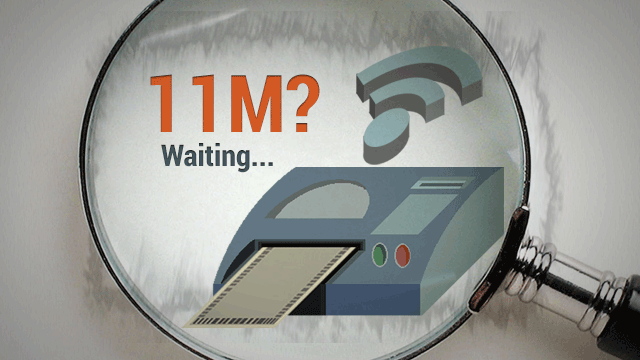 MISSING. Almost 12 million votes from voters who trooped to the polling centers on May 13 are still missing
MANILA, Philippines – Poll chief Sixto Brillantes Jr on Wednesday, May 15, quelled fears of manipulation after he admitted delays in the senatorial tally that he left unexplained.
Brillantes explained the canvassing for senators in 2010, after all, took longer. The National Board of Canvassers (NBOC), which is composed of the Commission on Elections (Comelec) en banc, then proclaimed only 9 senators 5 days after the May 10, 2010 elections. (Read: Where are the 11.9 million votes?)
"Ngayon pa lang ang second day," Brillantes said on Wednesday. (This is only the second day.)
The poll chief, however, said some "technical problems" have hampered the transmission of results so far. He refused to disclose these problems – to avoid blowing these out of proportion, according to him. These problems may require the Comelec to use physical storage devices to get results from the provinces. (Check out our PCOS Transmission Status Map to see areas where counting machines failed to transmit results.)
Given this problem, how can the Comelec guarantee there is no "hocus pocus," or manipulation, in the transmission of results?
Responding to this question, Brillantes declined to outline specific measures, but said: "Everything is secure. That is the primary obligation and responsibility of this commission. I think we have already succeeded in this election. We don't want anything to hinder this success at this point in time."
Comelec's 'major problem'
Two poll watchdogs – the Parish Pastoral Council for Responsible Voting (PPCRV) and the National Citizens' Movement for Free Elections (Namfrel) – said they were worried about the slow transmission of votes.
The transmission of votes to the Comelec Transparency Server, for instance, has stagnated at 69% since Tuesday morning, May 14. Meanwhile, the NBOC has canvassed less than 10% of all certificates of canvass (COCs) as of posting time.
Brillantes explained poor telecommunications signals have hampered transmission, but the "major problem" involves disputes and incomplete results.
He said the Comelec is considering new rules to hasten the transmission. One such rule was implemented on Tuesday, May 14, when the Comelec decided to bend its rules on proclaiming local winners. – Rappler.com