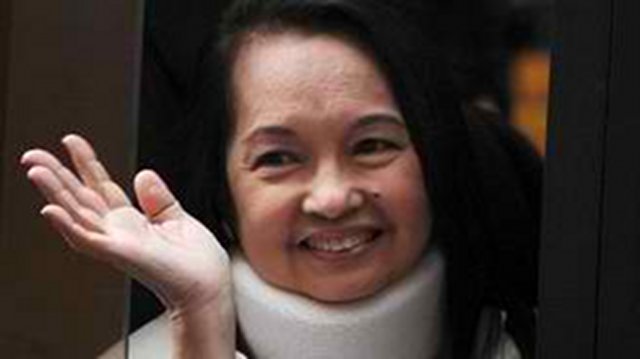 MANILA, Philippines - Pampanga Rep Gloria Arroyo won her second term as representive of the 2nd district of Pampanga.
Her lawyer Paul Magalang represented Arroyo when the provincial board of canvassers (BOC) proclaimed her electoral victory 9:30 p.m. Thursday night, May 16.
Arroyo is detained at the Veterans Memorial Medical Center for the plunder charge filed against her in connection with the alleged misuse of the Philippine Charity Sweeptakes Office. (READ: Arroyo, 9 others charged with plunder)
No member of the Arroyo family attended her proclamation.
Arroyo is the first elected Philippine president to seek a lower position. She served 9 years in Malacañang. She is followed by former President Joseph Estrada, who also sought and won the mayoral race of capital Manila City.
The Pampanga Board of Canvassers has also proclaimed Dennis Pineda - son of Gov Lilia Pineda - as the vice governor-elect of the province. - Rappler.com