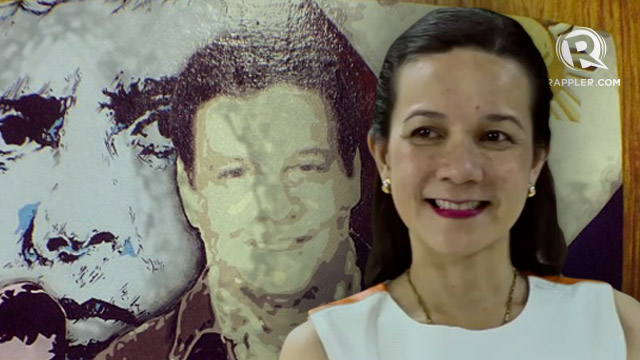 MANILA, Philippines – It was one of the few provinces where senatorial race topnotcher Grace Poe didn't finish No. 1. Given her family's electoral history in this most vote-rich province, however, Poe should be thankful she even finished fourth, based on official canvass.
Results that favored Team PNoy 10-2 show that Poe garnered 580,447 votes in the province of Cebu. The provincial votes exclude those from Cebu City, which has a separate certificate of canvass, but includes those from other cities in the province.
In Cebu City, Poe finished 2nd with 240,010 votes.
Poe's votes in the province was 5 times her father's, while her votes in the capital city was 4 times FPJ's.
According to a special report by Newsbreak, Cebu was the main battleground for special operations in the 2004 presidential elections, where then President Gloria Macapagal Arroyo cheated Poe's father, the late popular actor Fernando Poe Jr (FPJ).
In her obssession to win with a lead of more than one million votes (internal surveys showed she could have won, but with only a 300,000 vote lead), Arroyo gave her blessing to a pre-election special operation to pad votes in her bailiwick provinces.
It included her home province of Pampanga; the vote-rich Cebu, where all the local dynasties supported her; Iloilo, the stronghold of then allies that included Liberal Party's Franklin Drilon; and another Central Visayas province, Bohol.
In Cebu province in 2004, Arroyo got 965,630 votes against FPJ's 123,099. (In Cebu City, Arroyo got 220,060 votes against FPJ's 58,591.) Turnouts in far-flung barangays and municipalities were remarkably high at more than 90%, and the vote share was suspiciously lopsided in favor of Arroyo – "of every nine who cast their votes, those who chose President Arroyo never went below seven," Newsbreak reported.
Arroyo's votes in Cebu province and city was equivalent to her total nationwide lead over FPJ. "Thank you, Cebu, for making me President," she said. She held a separate inauguration as President in Cebu.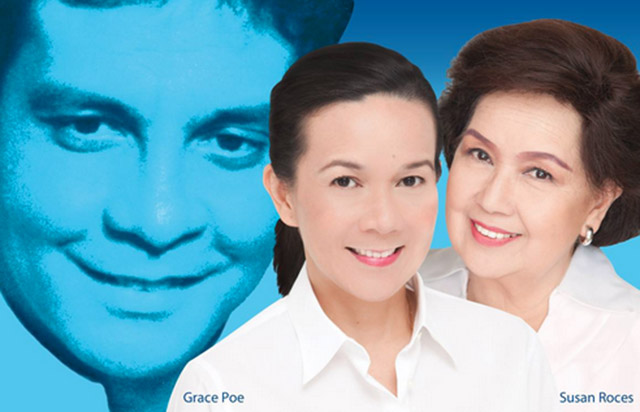 Grace Poe, who hinged her campaign on her father's name and pro-poor advocacy, found FPJ's experience so painful that she turned emotional in Cebu during the 2013 campaign.
"'Pag nakikita ko ang mga Cebuano, naaalala namin ang 2004, pero alam namin na hindi n'yo kasalanan," she said at a rally in Talisay City on February 19. (Whenever we see Cebuanos, we remember 2004, but we know it's not your fault.)
She said Cebu was where the presidency was stolen from her father – made more painful by the fact that FPJ grew up there. "FPJ lost here in Cebu by a very big margin," she said.
Read: Why Grace Poe skipped UNA's Cebu rally
On Friday afternoon, May 17, the certificate of canvass (COC) transmitted to the National Board of Canvassers (NBOC) showed that Cebu voted 10-2 in favor of the administration Team PNoy.
Re-electionist Senator Alan Peter Cayetano topped the tally, despite skipping all the slate's rallies in Cebu.
Cebu province has 1.79 million voters in 2013. Including chartered cities, Cebu has 2.5 million votes, the highest in the country.
The top 12 senatorial candidates in the province of Cebu were:
| | |
| --- | --- |
| Cayetano, Alan Peter | 630,227 |
| Aquino, Benigno "Bam" | 613,270 |
| Legarda, Loren | 588,843 |
| Poe, Grace | 580,447 |
| Pimentel, Koko | 541,439 |
| Binay, Nancy | 534,086 |
| Escudero, Chiz | 527,506 |
| Angara, Edgardo | 518,381 |
| Magsaysay, Ramon Jr | 496,605 |
| Zubiri, Migz | 496,131 |
| Villar, Cynthia | 493,570 |
| Hontiveros, Risa | 420,972 |
Cayetano also got the most number of votes in Cebu City. He was ahead by only 8,000 votes against Poe, the second-placer in the city. Cayetano got 248,619 votes while Poe received 240,010 from the city.
It was a 9-3 victory for the administration slate Team PNoy in Cebu City, with Zubiri, Binay, and Gordon of the United Nationalist Alliance breaking into the Magic 12 in the city.
Cebu City has a total of 547,681 registered voters. – Rappler.com